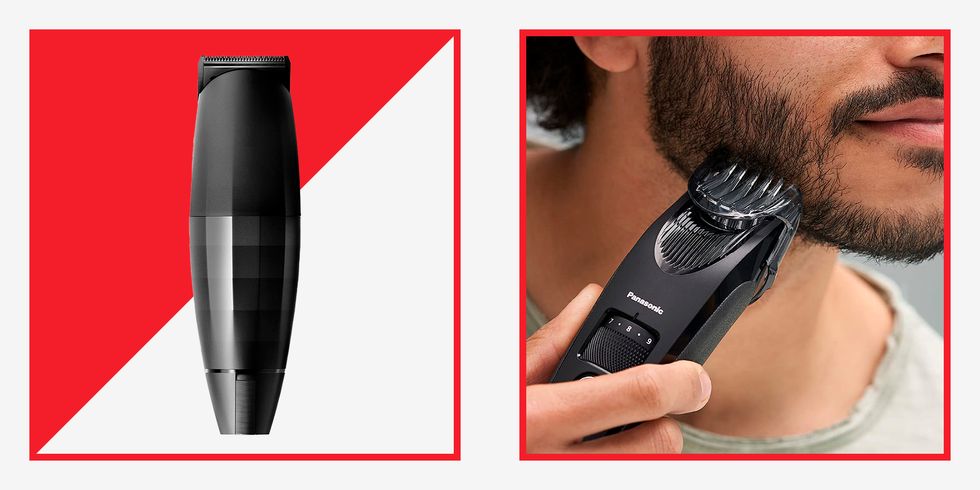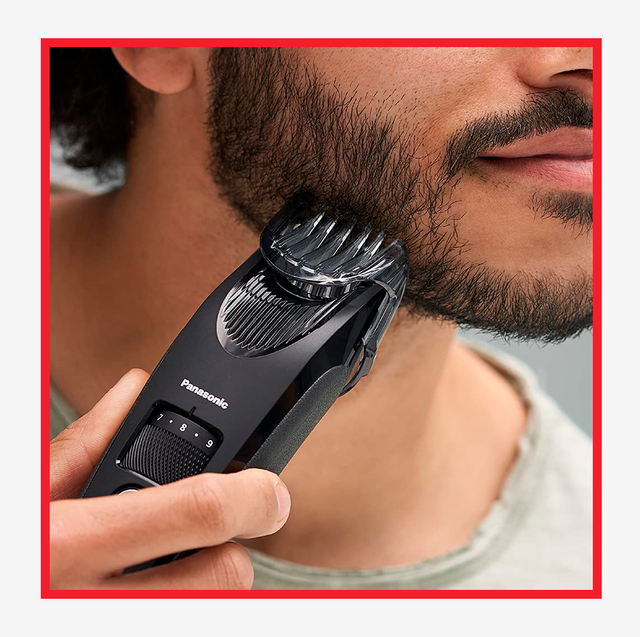 Courtesy of Retailer
The first step to a righteous beard? Grow one. Like, don't touch your facial hair at all for several months. The second step—once you have enough length—trim it up. The first step is definitely the hardest, but the second comes with its own challenges. Whether you want a long, flowing beard or something shorter and cleaner, keeping your beard in shape ensures that it not only looks great, but your whiskers stay healthy.
But in order to do that, you need the proper tools. Namely, a beard trimmer. Most beard trimmers come with multiple length options that allow you to easily cut your beard to the exact length you want and shape it however you desire. The trick is, especially the first time you trim, to start longer than you think you'll want. You can always cut it shorter, but if you go too short, your only option is to wait for it to grow.
Read more: Best Electric Razors for Men
Length possibilities are the most important part of choosing the right beard trimmer, but there are other things to consider as well. Like how coarse your beard is—if it's very thick, you'll need a more powerful trimmer. If you're new to beards, you might want to go on the simpler side to make sure you get the hang of beard trimming before you invest. And if you're a beard veteran, you may want to go with something more professional grade and fly without the protection of guards. Whatever you want in a beard trimmer, this list of the best will point you in the right direction.
The Best Beard Trimmers
Precision Power Beard, Mustache & Hair Trimmer
The reason we love this Men's Health Grooming Award-winning trimmer so much is because it's just so freaking easy to use. The adjustable dial allows you to toggle between 19 different length settings without switching attachments, allowing for a truly customized beard trimming experience. The powerful motor powers 9,8000 cuts per minute and the stainless steel blades slice through even the thickest whiskers like their butter.
Beard Trimmer
This budget-friendly trimmer is deceptively simple. There are three length combs—one for stubble, one for short beards and one for longer styles. While you don't get the bells and whistles of some more expensive models, you still get 50 minutes of cordless trimming on a single charge and the ability to wash it under running water. It's a high quality trimmer that won't break the bank.
Read more: Best Beard Products for Men
Beard Trimmer
If you're an experienced beard groomer or have a longer beard that you don't need attachments to trim, this trimmer is for you. It's really a professional grade clipper, so don't expect length guards. However, in the right hands, this trimmer does it all. It can cut through thick whiskers to shape up a beard, shave in sharp lines and edges, and fade sideburns with ease.
All-in-One Grooming Kit
Buy this one for the price, be happy you did for the features. This trimmer is packed with features you usually see in models ten times the price, like 14 different length settings, 65 minutes of cordless run time and additional attachments like an ear, nose and mustache detailer that helps keep errant hairs at bay all over your face.
32400 Slimline Pro T-Blade Trimmer
If you want to use what the professionals use, pick up this trimmer. Chances are, it's what your barber uses to get those super crisp lines around your neck, beard and sideburns and you can get those at home with this pro-grade outliner. It comes with 4 length attachments, but if you have a longer beard you'll need to use a beard comb.
Philips Norelco OneBlade Hybrid Electric Trimmer and Shaver, Frustration Free Packaging, QP2520/90
This handy trimmer is the one tool every guy should own, according to celebrity groomer Amy Komorowski. That's because it can do it all—shave, trim, detail, and more. Use the length guards to clean up short beards or perma-stubble looks and the innovative non-irritating shaver to detail neck and check lines, clean up sideburns and pretty much anything else you could think of doing.
Beard Trimmer Kit
What's better than a beard trimmer? A beard trimmer that can give you a haircut. This complete kit comes with everything you need to trim your beard to perfection and give yourself a haircut if that's what you want. There are six length guards included and as a rotary dial to adjust the blade length. It's completely waterproof for easy cleansing and gives you two and a half hours of cordless run time on just a single charge. When we say complete, we really mean it.
Read more: Best Hair Clippers for Men
PT45 Beard & Hair Trimmer
Leave it to a company called The Beard Club to develop one of the best trimmers out there. This next level trimmer has a whopping 45 different cutting lengths and a 3 hour run time per charge. The 7,000 rpm motor gives you all the power to trim through thick and thin beards alike to give you the perfect shape every time.
Read more: Best Body Groomers for Men
Stainless Steel Beard Trimmer
No matter what you're hoping to trim—your beard, your hair, your nose hairs—this trimmer gets the job done. Four different heads, including a shaver and a detailer, allow you to trim not just your whiskers, but everything else, too. There are also 12 guide combs which allow you to trim your beard and give yourself a haircut if you so desire. It's an all-in-one option that really gets all the jobs done.
Vacuum Beard Trimmer
Any experienced beard trimmer knows that the worst part of cutting your beard is the cleanup. This trimmer has an integrated vacuum to suck up the hair before it falls into your skink or on your chest. There are also an incredible 20 built-in length settings available at just the turn of a knob, making this not only one of the most versatile options out there, but the cleanest, too.
Garrett Munce
Garrett Munce writes about men's style and grooming.
This content is created and maintained by a third party, and imported onto this page to help users provide their email addresses. You may be able to find more information about this and similar content at piano.io