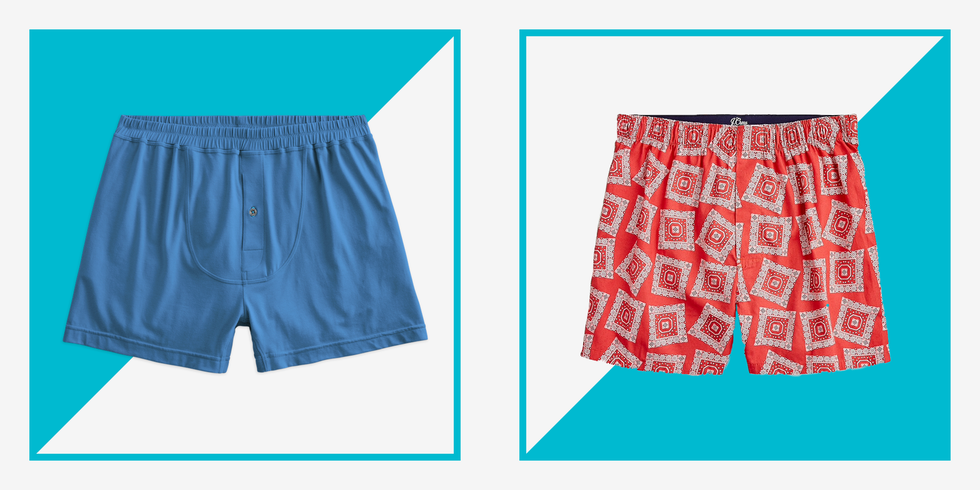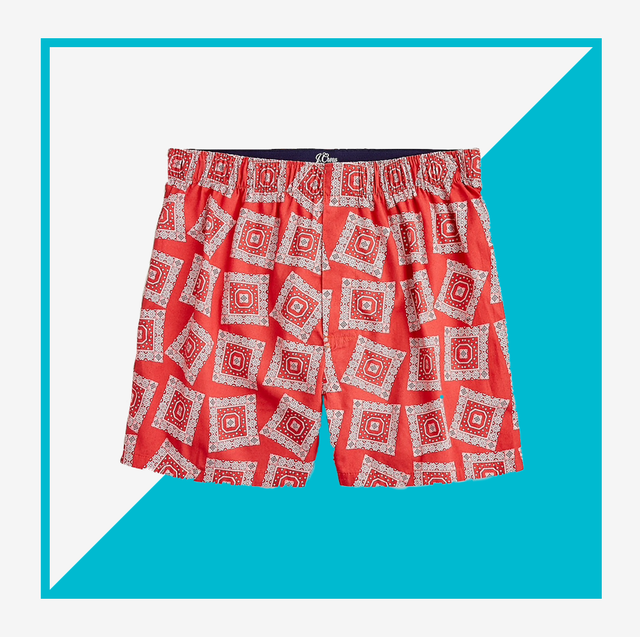 Assorted Retailers
Comfort starts at your base layer, and for optimal around-the-house lounging, we suggest snapping up the most comfortable boxers for men.
In the age old debate of 'are briefs better than boxers?' we're going to say there is no right answer. However, if you're looking for something looser to let your man bits move freely, opt for boxer shorts for some room to breathe as you lounge at home, whether cut wide or slim, depending on your taste.
Regarding material, the most comfortable boxer shorts will be a classic, breathable cotton style, a knit jersey, or even a moisture-wicking material to prevent a sweaty situation. We've highlighted the best boxers shorts for men, plus a silk pair if you're really wanting to elevate your underwear game.
Hey, these are rough times. You deserve this underwear upgrade.
Read more: Best Underwear for Men
Men's 5-Pack Tartan Boxers for Men
The most comfortable boxers should have generous room in the leg for optimal movement, a flexible waistband and no scratchy tag. These Hanes tartan boxers for men, sold as a five-pack, tick all those boxes. No wonder they're best sellers.
Read more: Best Clothing Brands for Men
18-Hour Jersey Knit Boxer
Working from home has brought our appreciation for comfort to a whole new level, and knit boxer shorts were created to provide just that. This extra soft version from Mack Weldon comes in a bunch of colors and patterns. These also make for great stocking stuffers.
Organic Cotton Digital Camo Boxer Short
No wardrobe is complete without some basic—and we mean that in the best way possible—cotton boxer shorts. These classic boxer shorts for men, roomy without having an oversized fit, and with a soft jersey-covered inner waistband, are made of 100 percent breathable cotton. They're the wardrobe essential your underwear drawer is missing.
Read more: Best Gifts for Men
Classic Fit Flannel Boxers
Brighten up your mood and lounge in style with these playful flannel boxer shorts that prioritize softness.
Tapered Boxers 4-Pack
If you're a boxer guy but want a tight enough fit to keep a sleek silhouette under jeans and pants, these Jockey boxers are a good bet. The tapered leg eliminates bulk but the fit is still roomy for comfort and ease of movement.
Read more: Best Pajamas for Men
Classic Fit 3 Packaged Woven Boxers
Lightweight cotton is ideal for lounging by the fire. These boxers come in a set of three, so you can delay your laundry that much longer.
Men's Cotton Classics Multipack Woven Boxers
For lazy days at home, the most comfortable boxers are going to be cut wide with room to spare. Considering loungewear is the new workwear, we should all be given an award for wearing underwear at all.
AEO Peach Stretch Boxer Short
You've got your plaid tartans, your stripes, your solids, and then you've got these. Have some fun with your boxer shorts style. Give the sweatpants a rest and let your boxers make a statement.
Personal Edition Pocket Lounge Short
These lounge shorts were designed to be the most comfortable boxer alternative for dudes. Four-way stretch nylon is breathable and moves with you. You can even monogram them. Hey, why not? They might be your new uniform for the foreseeable future.
Essential 6in Boxer
These boxer shorts from Patagonia are some of the best boxer briefs to prevent sweating and keep you cool, whether you're lounging or getting in some serious activity. They're made from moisture-wicking, breathable, spandex stretch jersey.
Printed Boxers
These boxer shorts will get you in the mood for sunnier days ahead with a series of bright, tropical prints. Plus, they fit well under jeans.
Soft-Washed Printed Boxer Shorts for Men
These affordable boxers come in a wide array of patterns and colors to fit your every mood. Comfort is key and this poplin cotton is light and airy.
Printed Boxers
If you're looking for a cheap-yet-stylish pair of boxers, this J.Crew option won't break the bank. This bandana print spruces up a classic cotton boxer with a touch of trendiness. Plus, you get a discount if you buy multiples.
Valenz Boxer Brief
For the dude who appreciates fashion, score this cool, graphic pair. The abstract print can represent whatever you want it to.
Silk Jacquard Logo Boxers
If there was ever a time to splurge on a pair of boxers, it's right now, when you're stuck at home and could use a little pick-me-up. You'll feel like you've got your groove back in these solid silk shorts from Tom Ford, replete with brand logo so everyone knows just how luxe your underwear is.
This content is created and maintained by a third party, and imported onto this page to help users provide their email addresses. You may be able to find more information about this and similar content at piano.io