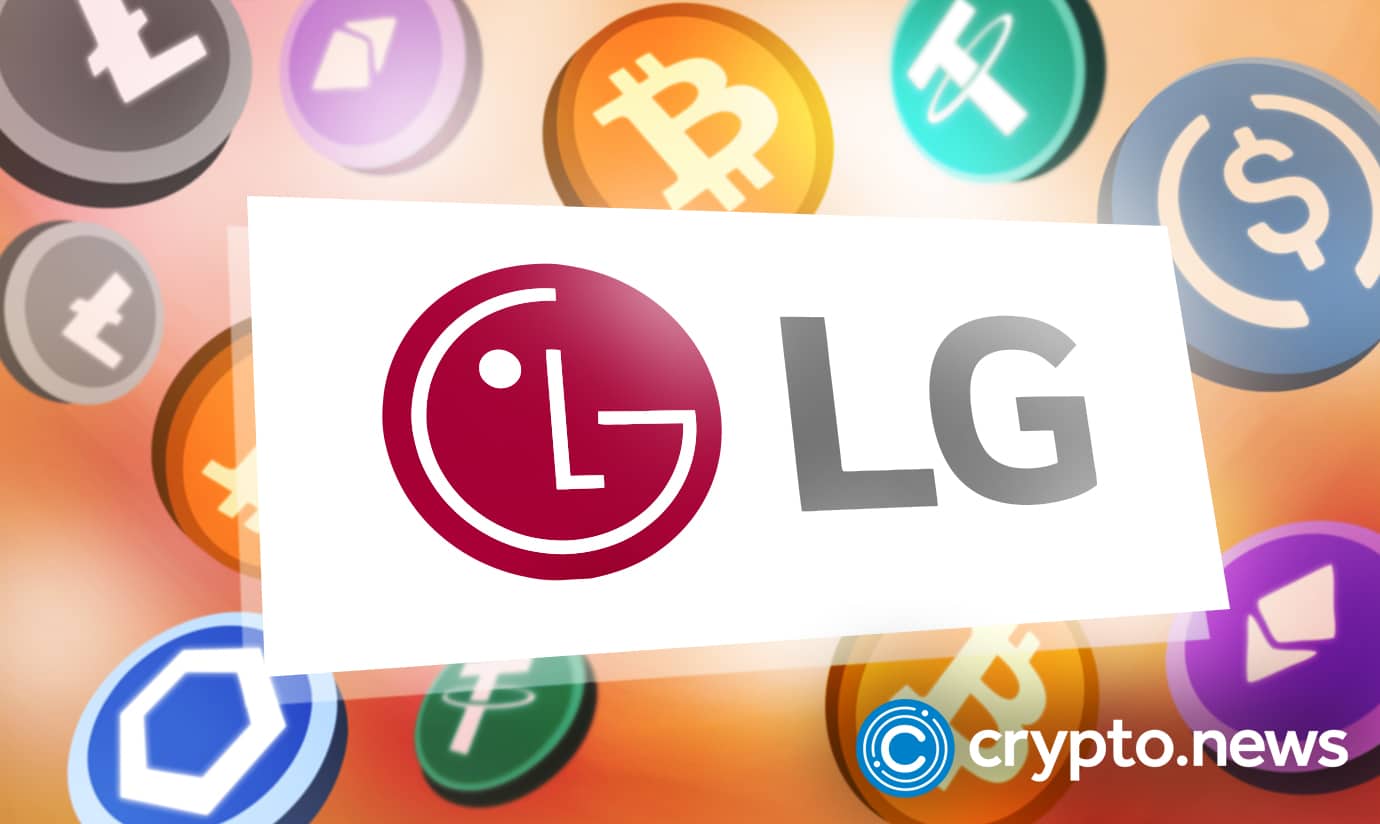 LG Electronics has added cryptocurrency and blockchain technology to its business charter. The South Korean tech giant's business expansion plan was approved during a shareholders' meeting on March 24, 2022.
LG Electronics Joins the Bitcoin Movement
As East Asian giant, South Korea, puts preparation in top gear to swear in a new crypto-friendly president later this year, LG Electronics, has revealed plans to venture into crypto and the underlying distributed ledger technology (DLT) to enable it to take advantage of the new revolution.
According to local news platform, Korea JoongAng Daily, the 64-year-old tech heavyweight has officially announced the expansion of its business to include blockchain technology and cryptocurrency, and its new adventure was greenlighted by its shareholders during a meeting on Thursday.
The firm has hinted that its new business plan includes the development and sales of blockchain-based software as well as the sale and brokerage of cryptocurrency. However, when asked whether it is nursing plans to launch its cryptocurrency exchange, the firm's spokesperson said:
"Nothing has been decided yet. We just broadly mentioned business areas."
While the multinational electronics manufacturer also revealed it's venturing into intellectual property trading, development and sales of medical devices, and more, adding innovative technologies such as crypto and blockchain into its business line appears to be the smartest move for the company at the moment, since it has dumped its smartphone business, which reportedly brought cumulative losses of over $4.1 billion upon it last year.
A New Era
South Korea's president-elect, Yoon Suk-Yeol who's expected to officially assume office on May 10, has been in the news for all the right reasons lately, as the 61-year-old former Prosecutor General has pledged to introduce amenable policies to foster crypto adoption in the nation.
Yoon narrowly defeated his opponent Jae- Myung of the ruling Liberal Party with less than 1% of the total votes cast, making it one of the closest elections in its history.
Despite the current economic uncertainties around the globe, partly due to the war in Ukraine, experts have hinted that Yoon's victory has triggered a much-needed bullish surge in the crypto markets.
Elsewhere, India is making serious efforts to finally clear the regulatory dark clouds stifling the growth of its crypto industry.
A proposal titled the Cryptocurrency Tax and Regulatory bill, which will consider virtual assets as tax-worthy and legal financial instruments in the country was submitted to the Indian Lower house on Thursday and currently awaiting approval.
It will be recalled that on March 21, 2021, Malaysia's, deputy minister of communication and multimedia, Datuk Zahidi Zainul Abidin urged the government to look into making bitcoin a legal tender in the state, to accelerate youth involvement in innovative technologies.
However, that proposal has hit the rocks, as the country, through its deputy minister of finance, Dato' IR Haji Amiruddin Hamzah, has made it clear that:
"Cryptocurrencies like Bitcoin are not suitable for use as a payment instrument due to various limitations."
At press time, the price of bitcoin (BTC) is hovering around $44,866, with a market cap of $852.16 billion, according to CoinMarketCap.