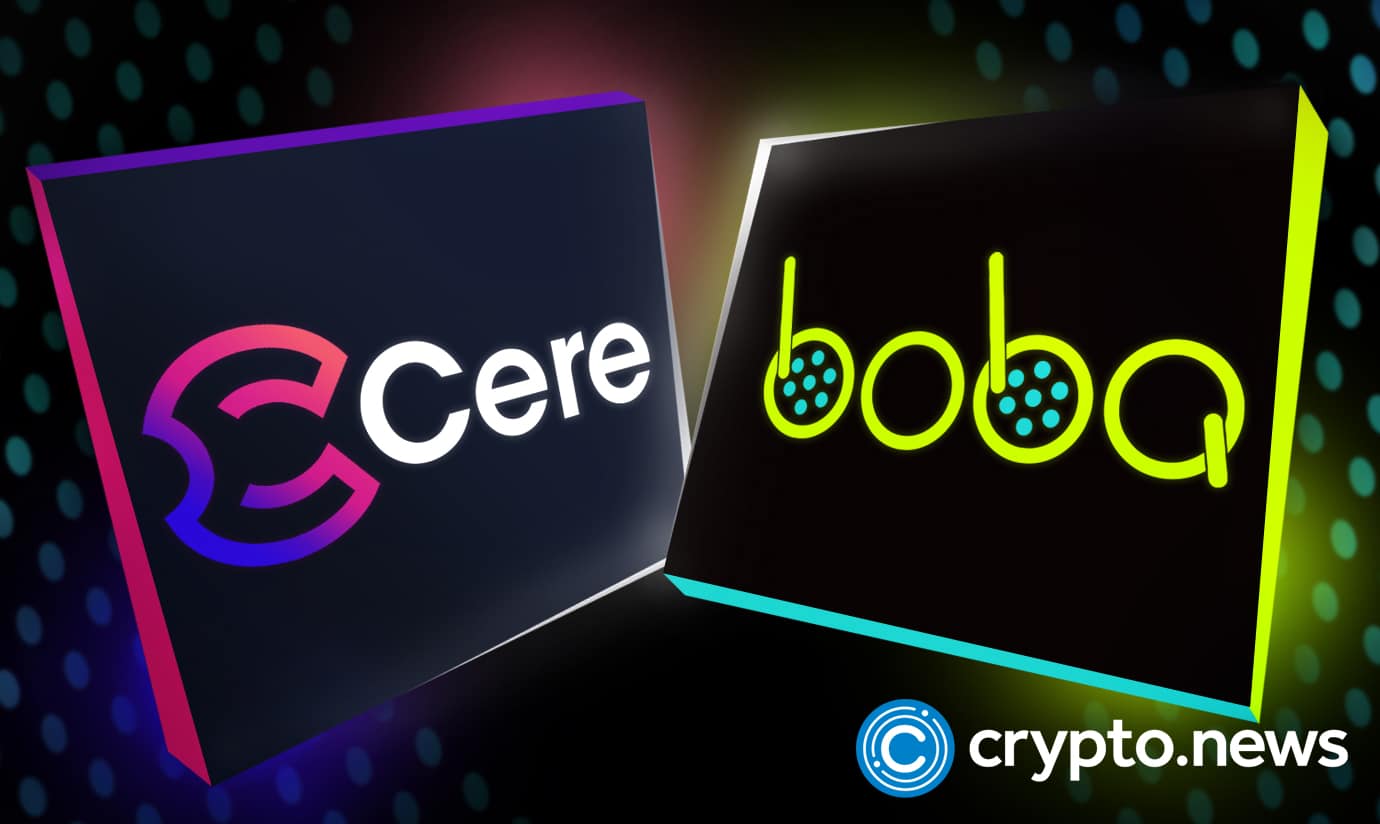 Boba Network, a next-generation Ethereum Layer 2 Optimistic Rollup scaling solution today announced it had integrated Cere Network to offer improved Decentralized Data Cloud solutions to Boba Network's builders and users.
Boba Network Integrates Cere Network
From today onwards, developers building on Boba Network will be able to leverage the power of the Cere Decentralized Data Cloud (DDC), benefitting from features not available in other decentralized infrastructure solutions.
Some of the features that can be used as a result of this integration are:
Gated access to data
Data replication and high availability backed by SLA
Location restriction (for instance, making sure data is only hosted in North America)
For the uninitiated, Cere Decentralized Data Cloud is the world's first blockchain-powered storage solution that is optimized for capturing user/app/NFT asset interactions which are individually signed and encrypted, along with potential value transfers, to be stored in a tamper-proof and time-capsule data scheme.
Commenting on the development, Greg Harduk, Marketing Partnerships Manager, Boba Network, said:
"Cere Network brings exciting new options to Boba builders and users – letting them own and manage their data and digital assets with more control and features than ever before."
Cere Network will be completely integrated by Boba Network in early April 2022, after which projects building on Boba Network will have seamless access to Cere Freeport, the secure digital asset vault and solution suite for NFT-backed assets.
Cere Network is unique from other NFT minting platforms because of the following features:
Web2 (e.g.social media) and/or Web3 (e.g. metamask) user log-in
Full data encryption
End-to-end identity management
Access control to NFT backed assets
Fred Jin, Co-Founder of Cere Network, noted:
"By leveraging Cere's DDC, Boba network's users will get important tool kits to secure their NFTs and will easily be able to access and share their assets for generations to come. Additionally, Cere Freeport will reduce the barriers of entry for Boba users in creating, securing, and delivering NFT-powered products and experiences."
It's worthy of note that Cere Network is backed by some of the top institutions and projects from the world over, such as Binance Labs, Republic Labs, and Polygon.