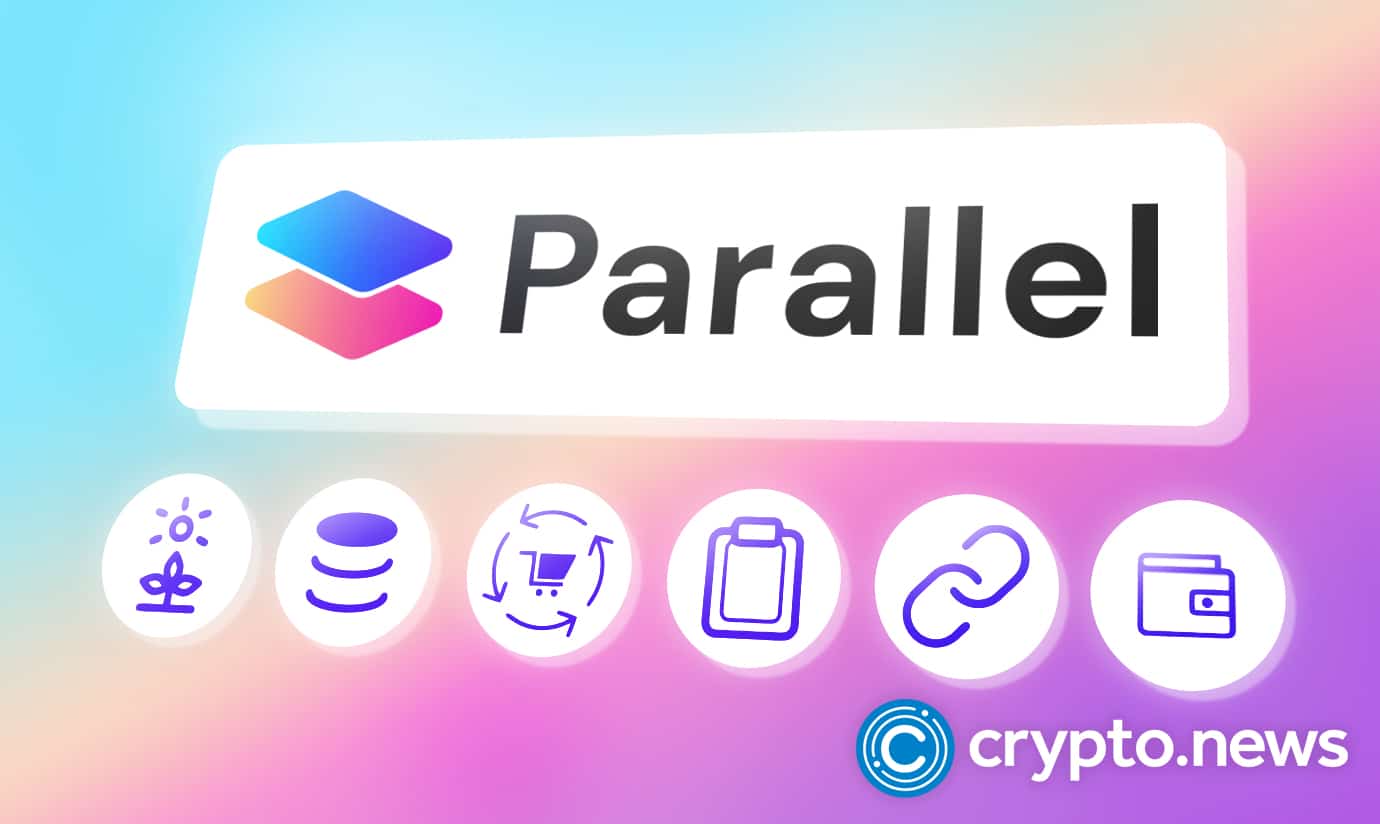 Parallel Finance has announced the launch of six cutting-edge decentralized finance (DeFi) products in one day. The latest products will cater to the needs of users across a vast array of DeFi primitives. The newly launched products include Parallel's Automated Market Maker (AMM), Farming, Liquid Staking, v2 Crowdloan Platform, Cross Chain Bridge, and Wallet.
Parallel's Six Fresh DeFi Products
Parallel Finance, the DeFi parachain hub of the Polkadot and Kusama ecosystems, offering users institutional-grade lending solutions, has successfully executed a massive coordinated launch of six separate products at a go across different DeFi primitives.
According to a press release shared with crypto.news, the new products rolled out by the Parallel Finance team includes an Automated Market Maker (AMM), a yield Farming hub, a Liquid Staking solution, v2 Crowdloan Platform, Cross Chain Bridge, and Wallet.
Notably, each product will focus on catering to the needs of users in a specific DeFi niche. Parallel Finance says the AMM will enable users to swap cryptoassets via decentralized liquidity pools to earn decent yields on the HKO and KSM pairs, with more assets to be added in the near future.
The yield farming solution is designed to simplify yield generation by offering users a one-stop interface that would enable them to make the most of their Heiko (HKO) tokens outside of crowdloans (which recently ended for the time being).
The Crowdloan V2 product is an improvement to Parallel's flagship liquid crowdloans offering, while the parallel Finance Wallet will allow users to view their funds in real-time, with more features, including transfers to other Parallel wallets, to be integrated soon.
Through the new Liquid Staking feature, Parallel Finance users will be able to access their staked KSM tokens and use them to generate more yield via the liquid KSM derivative.
With the Cross-Chain Bridge, members of the Parallel Finance ecosystem will be able to transfer their Polkadot (DOT) and Kusama (KSM) tokens from the relay chain to Parallel Finance.
Institutional Grade Lending For All
Launched in April 2021, Parallel Finance claims to be focused on becoming the "DeFi Pulse of Credit," by providing unique and highly secure lending solutions tailored to the Polkadot ecosystem.
Commenting on the latest product launch, Yubo Ruan, Founder of Parallel Finance said:
"The combined product launch marks the official realization of Heiko's vision as an integrated DeFi parachain, where all products are naturally interoperable and efficient, thanks to native functions of the underlying Substrate chain."
Since its launch, one of the key objectives of Parallel Finance has been to add more pragmatic tools such as interest rate swaps for long-term growth to the DeFi space.
Presently, Parallel offers leverage staking and auction lending as its primary services.
Parallel Finance offers users higher yields and money-making opportunities and the platform is fast becoming the go-to lending solution for Polkadot (DOT) and Kusama (KSM) stakers.
Parallel Finance says its credit reporting system provides lenders with an additional line of defense and brings a check against rogue institutional borrowers.
The newly-launched products will allow Parallel's Kusama deployment, Heiko (HKO) to support nearly all major DeFi products and enable Parallel users to enjoy leveraged staking, leveraged trading, and more on the platform. After a series of tests, these solutions will also go live on the main Parallel chain on Polkadot.