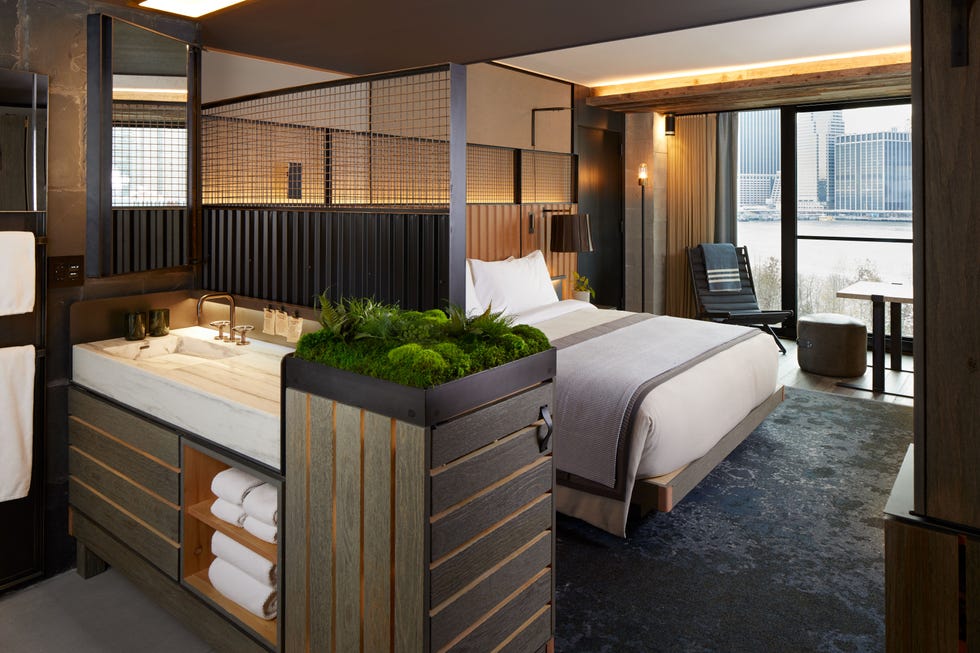 When traveling to New York City, most think to search for the hottest Manhattan hotels to host their stay. But tucked under the iconic Brooklyn Bridge (yes, on the Brooklyn side) is an unsuspecting waterfront getaway wellness fanatics shouldn't miss.
1 Hotel Brooklyn Bridge will have you booking a room for the views of the eponymous man-made wonder yet reveling in the amenities upon your arrival. Billed as a hotel of "sustainable luxury," the five-star hotel was designed by location artists using reclaimed materials and native greenery, lending to the tranquility of the space.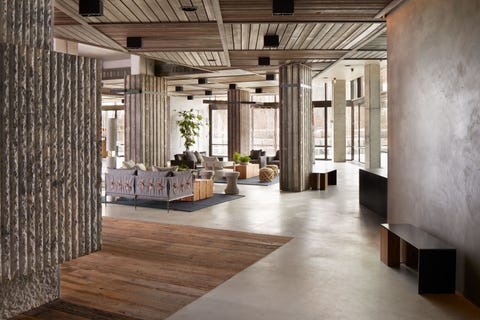 1 Hotel Brooklyn Bridge
Though it's located on the edge of DUMBO, the rooms at 1 Hotel Brooklyn Bridge feel more like a tranquil getaway from city life. With touches like natural greenery and barnwood finishes, the hotel balances refined luxury with rustic touches. A standard room will run you at least a couple of hundred dollars a night, depending on your room selection, when you travel and how far ahead you book in advance. But with that comes access to some of the best wellness features of any hotel in the Big Apple.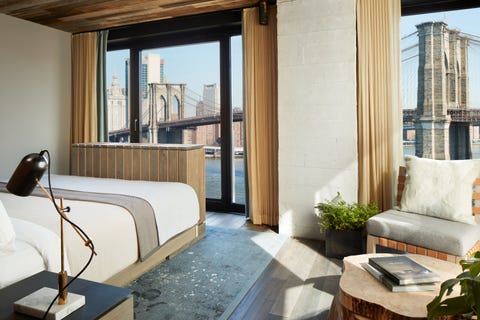 1 Hotel Brooklyn Bridge
A core feature of the hotel is the Bamford Wellness Spa, a serene paradise grounded with hand-carved doors and branch shelving. For treatments, the spa uses Bamford body and skincare ranges which feature organically-certified natural and organic ingredients. Specialized treatments for men include a 50-minute recovery massage to combat everyday stress, a 50-minute deep tissue massage to restore the body's vitality and energy, and a 50-minute stress-relieving facial.
The can't-miss spa offering, however, has to be the Signature Treatment, which is an 80-minute luxurious massage and facial combo designed to encourage blood flow, reduce stress and relieve over-tired muscles. During the grooming treatment, men experience a combination of Japanese and Swedish massage along with hot stone therapy, an acupressure facial and additional reflexology techniques.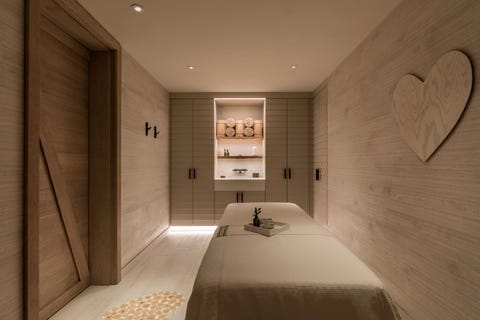 1 Hotel Brooklyn Bridge
But the wellness amenities don't end there. Guests also have access to the hotel's state-of-the-art gym which includes all the essential weight training and cardio equipment. You can even book a session with a personal trainer to make sure your form is in check or join a group class (for free) to get in some yoga. And that's all not to mention the rooftop pool with ridiculous views of the Manhattan skyline.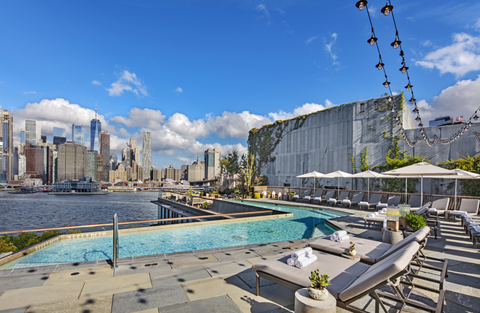 1 Hotel Brooklyn Bridge
Fuel all your wellness adventures with some farm-to-table cooking courtesy of the hotel's in-house restaurant or grab a drink from the juice bar to reenergize after a waterfront run. At the end of the day, enjoy the sunset and the lights of the Manhattan skyline while treating yourself to a whisky on the rocks at the hotel's lounge.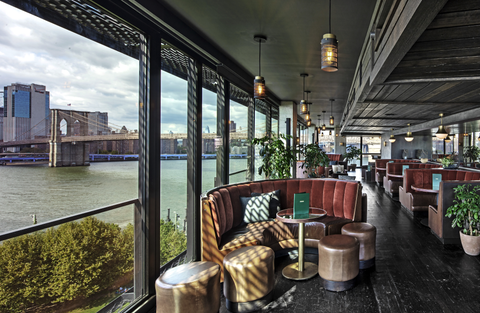 1 Hotel Brooklyn Bridge
After all the excitement, you'll tuck in to a cozy room with floor-to-ceiling views that will make shutting your eyes almost impossible. Almost.
Katie Dupere
Katie Dupere is an editor and writer in New York City specializing in identity, internet culture, social good, lifestyle and beauty topics.
This content is created and maintained by a third party, and imported onto this page to help users provide their email addresses. You may be able to find more information about this and similar content at piano.io