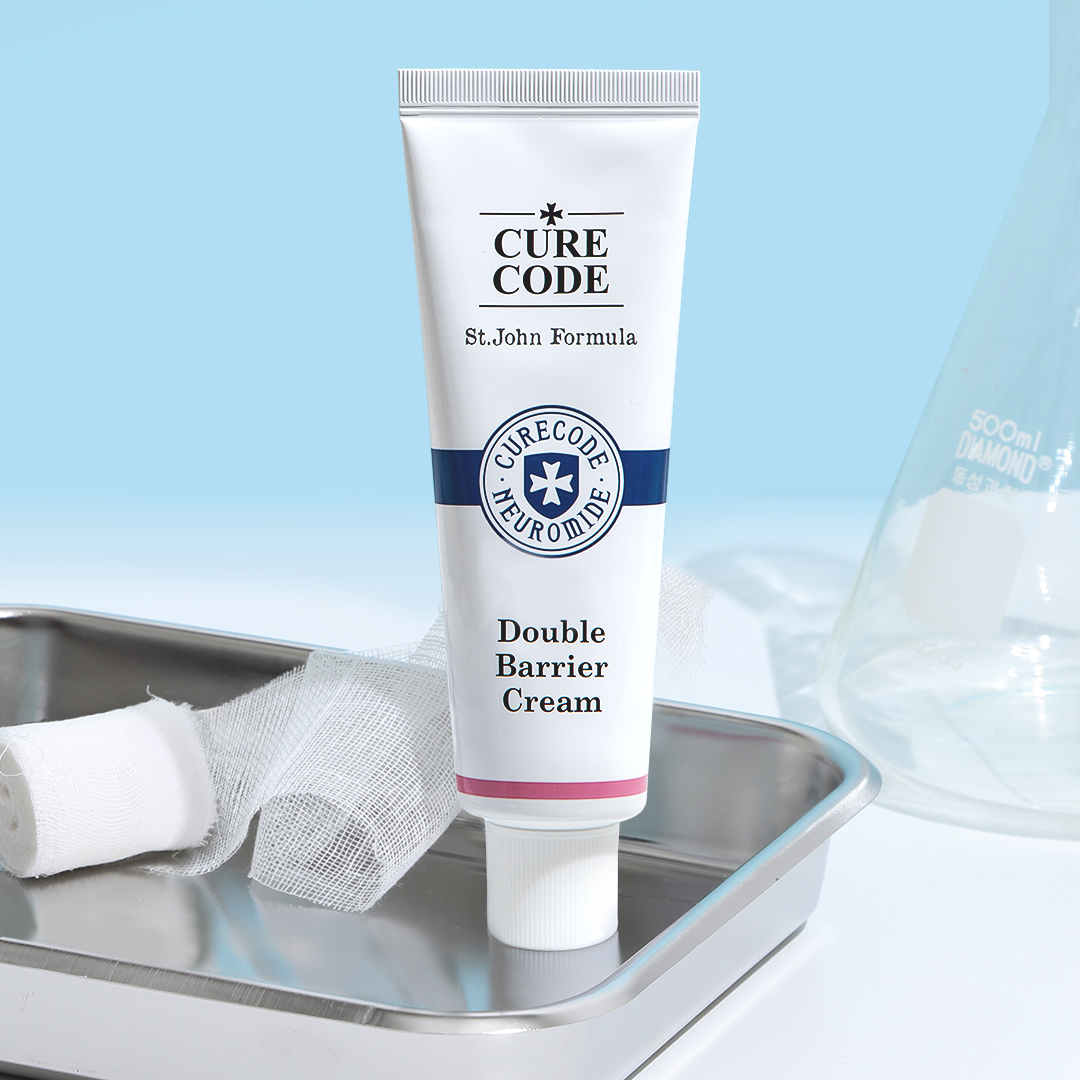 CURECODE Double Barrier Cream is making its way into the daily skincare routines of more beauty bloggers than ever who need gentle, reliable ceramide replenishment for dry, sensitive skin. Here's why one reviewer says this cream does more than regular moisturizers.
The Beaustar influencers in South Korea are the gold standard for skin care reviews in South Korea. Recently, Lee Ram, a Beaustar blogger and Instagram influencer with over 5,500 followers, reviewed CURECODE Double Barrier Cream on her beauty and fashion blog. CURECODE is K-Beauty's first ever "smart" skin care with the patented super ceramide formula Neuromide and triple-biotics, formulated to stimulate the healing properties within the skin's own biome for faster calming and skin barrier restoration.
"The older you get, the drier your skin gets. Also, from wearing a mask for a long time, my skin has become more sensitive and I could feel my skin barrier has been broken down. My skin needs extra special hydration and care now. It's important to use ceramides to replenish the skin barrier," Lee Ram wrote. "That's why I wanted to try the CURECODE products."
"I admit at first I was skeptical when I started using it. Could it possibly be so good? I applied it every day and it is the best barrier cream. So nourishing without burdening the skin. Unlike regular creams that cam only provide moisture, this cream has the microbiome science to increase ceramides in the skin. There is definitely a difference. It absorbs quickly into my skin without feeling greasy. I tested it with oil-absorbing paper (shown in photos with the review) and there was no residue left on the paper. This is definitely a good product with something different."
CURECODE Double Barrier cream contains an arsenal of intensive skin care ingredients, including patented Neuromide, formulated to acts like postbiotics to foster a healthy skin-biome to calm skin irritation and keep skin calm. Ceramide NP also boosts the ceramide levels in the skin barrier, actually helping the skin into believing it's healthy and building itself up the way a strong skin barrier does. St. John's Wort and a blend of skin nourishing natural oils and sunflower boost the skin's nutrient levels while helping to calm and hydrate.
More information and a complete ingredients list are available on the product's Dermartology.com webpage.
About Dr. Raymond Laboratories, Inc
Dr. Raymond Park has researched in skin barrier Science has helped many people who have suffered from skin barrier dysfunction. Dr. Raymond Labs has invented platform Skin Barrier Technology, named as Crystal Lamella MES (Micro-Encapsulation System) and have published more than fifty articles covering dermatological research. www.dermartology.com is the official site to introduce innovative skin barrier products.