Best Games
Top tactical TD to take up your time
Updated on March 11th, 2022: New entries and download links added
---
You don't seem to see so many new tower defence/defense (delete according to English-speaking preference) games appearing on the App Store these days. As a genre, it's fallen out of fashion since its heyday.
Back in the early to mid days of the App Store, you could scarcely move for tower defence games, or TD for short. This beguiling sub-genre, quite distinct from the real time strategy genre from which it sprung, seemed perfectly suited to mobile play.
These days TD is still a going concern, but any new tower defence game will tend to need to mix in a bunch of other genre influences if it wants to stand out. The early champions of this genre are just too strong to coast by on the same old same old. Though plenty still try…
Thankfully, you don't have to sit there listening to us witter on about the good old days. Most of the finest TD games are still readily playable on iPhone and iPad, and it's quite remarkable how little they've aged.
Have we missed your own favourite tower defence iOS game from our list? It's quite possible. As we said, there are a lot of suckers. Feel free to join the conversation in the comments section below.
Original list by Jon Mundy, updated by Pocket Gamer Staff.
Click Here To View The List »
1
Kingdom Rush
Developer: Ironhide Game Studio
Publisher: Armor Games
Available on: iOS + Android
Genre: Tower defence
If there's a king of the mobile tower defence games, it has to be the Kingdom Rush series. The original (together with its follow-ups) sports a near-perfect mix of tight strategic gameplay, intuitive controls, inventive and balanced levels, and beautiful comic book graphics. You have simple looking graphics that bode well on any device without lag spikes or other sorts of delays, and that results in a very smooth TD experience.
We even praised the game in our Kingdom Rush review, so if you want to check out this brilliant iOS tower defense, you should check it out. The game is much more challenging than it looks, and that's exactly why it's got such massive appeal.
For those who haven't tried out any games from the Kingdom Rush series, it's a good starting point. Download it today and plan your way to victory!
Download Kingdom Rush
2
Fieldrunners 2
Developer: Subatomic Studios
Publisher: Subatomic Studios
Available on: iOS + Android + PS Vita + Steam
Genre: Strategy, Tower defence
The one iOS series that challenges Kingdom Rush for the TD throne is Fieldrunners. The second game, in particular, takes the classic tower defence template to its natural limits, with an impressive mixture of open and funnelled levels, loads of tower and enemy types, and slick graphics that can still impress, even a few years later.
This impressive feat is the massive number of levels – each one is different than the last, and makes players devise a unique strategy every time. There are many creative ways to build paths and plan ahead, but the real fun part is the actual TD element. You need to take down the enemies at all costs. We know for a fact that won't always happen, and sometimes slight delays will appear (such as a failed level). But don't let that deter you, and keep pushing, soldier!
It's a game worthy of a best TD on iOS title even in 2022. Just read our Fieldrunners 2 review if you are't convinced yet.
Download Fieldrunners 2
3
Plants vs Zombies 2: It's About Time
Publisher: PopCap Games
Available on: iOS + Android
Genre: Tower defence
We cannot have a successful list without at least a hint towards PvZ, right? This timeless creation has sparked so many remakes that it's unbelievable there are still millions of players addicted to it. It probably has to do with the countless events and new zombie challenges that pop up every now and again.
And it's true. Some might say that Plants vs Zombies is a lane defence game rather than tower defence, but we say it still involves defending your base by building, positioning, and upgrading automated defences. It's an awesome game that will not only give you heaps of joy when completing specific levels but also frustrate you more than you'd like to admit (at least that would be the case for us).
It's true that it's a game involving plants and zombies done in a cartoonish way, but don't let that fool you. Things get challenging quickly. Very quickly! So you can read through our Plants vs Zombies 2 review before you dive in, so you can get a better idea of what to expect.
Download Plants vs Zombies 2
4
Kingdom Rush: Frontiers
Developer: Ironhide Game Studio
Publisher: Armor Games
Available on: iOS + Android
Genre: Action, Tower defence
Never has the phrase 'more of the same' been less damning and more welcome than it is with the Kingdom Rush series. This second game doesn't change the core gameplay at all, but it does provide an all-new setting and a completely fresh set of towers, heroes, and enemies.
Other than that, everything is pretty much similar to the first title on our list, Kingdom Rush. This tower defence game is great and provides all the challenges a seasoned Kingdom Rush wants, but with a revamped set of towers. While we would've loved the addition of some new and never-before-seen features, we aren't mad at all about keeping it classic. After all, a game that is as well-done and polished as Kingdom Rush is a good choice even years down the line.
You can see for yourself by reading our Kingdom Rush: Frontiers review. We've stated exactly but with a lot more details. So make sure to check it out.
Download Kingdom Rush: Frontiers
5
Bad North
Publisher: Raw Fury Games
Available on: iOS + Android + Switch
Genre: Strategy
We're going to pick a rather controversial game next, and not because it's not a great game. Quite the opposite. It's so good that you want to play it no matter what the game's genre is officially described as. For Bad North, the description reads a 'real-time tactics roguelike'. But there are definite traces of tower defence in there as you protect your island from waves of Viking invaders.
The graphics are pretty simple, but they look amazing and they perfectly relate that idyllic atmosphere within the game. The game is a premium choice, but for $4.99 we strongly believe the price is worth the experience.
If you do decide to purchase the game, don't forget to read some of our Bad North tips we've shared. They will help you set up a better defense strategy for the game.
Download Bad North: Jotunn Edition
6
Fieldrunners HD
Developer: Subatomic Studios
Available on: Android
Genre: Tower defence
It lacks the scale and sophistication of its sequel, but the original Fieldrunners remains an excellent game in its own right. Subatomic's game established the blueprint for a particular brand of mobile TD that requires you to create snaking death-paths for waves of attackers.
The game is not as great as the aforementioned Fieldrunners 2, since it lacks the depth of strategy. But if you want a premium tower defense game that is still relevant and offers some genuine strategic planning, it's a great choice nonetheless.
We've also got a Fieldrunners HD review, and you can check that one out side by side with the Fieldrunners 2 review. You can then decide for yourself which one of those two titles is best suited for your own play style.
Download Fieldrunners HD
7
Clash Royale
Publisher: Supercell
Available on: iOS + Android
Genre: Strategy
You can never count out a classic title such as Clash Royale. This game has sparked the interest of many, and for good reason. It's a brilliant game from Supercell that combines classic tower defence with MOBA and card battling elements. It's not your typical tower defense game where you have static towers and you then just deploy more and more in order to protect the base.
Here, you will deploy units in 1v1 PvP battles and try to take down the enemy's base (or tower if you may) with those units. It's a game you can easily fall in love with, even without being a master strategist. Just read our Clash Royale review for some more in-depth insights on the game. We're positive you will love it if you've got a competitive nature.
Download Clash Royale
8
Epic Monster TD – RPG Tower Defense
Available on: iOS + Android
Genre: Strategy, Tower defence
This pixelated tower defense game is simple, yet it achieves its purpose extremely well. The game is available on both iOS and Android, and you can also find it under the title Idle Monster TD. Regardless, it's a game where you can deploy various towers made up of monsters and try to destroy the upcoming mobs.
There are a few different stages, and you will replay them over and over again, but with increased resources and upgraded towers. It's a great choice of TD game if you want something that is a bit more forgiving thanks to its idle feature, that lets you stay at a level and just farm money to make upgrades.
For us, we absolutely love it. There are a few particular towers that have caught our eyes too, such as the doge tower (yeah, The Doge!) and the weird bunny tower.
Download Idle Monster TD
9
Dungeon Warfare 2
Available on: iOS + Steam
Genre: Strategy, Tower defence
Dungeon Warfare 2 has you constructing the ultimate death-filled dungeon. It's a far more open, tactically demanding affair than the standard lane-running of most tower defence games. That is enough to make us feature it in our best tower defense games for iOS list.
In Dungeon Warfare 2, you have some additional elements that make it differ from the first Dungeon Warfare, which include passive skill trees, some massive and deep trap upgrades and even an interesting loot system that lets you collect the dropped items. You can even call waves early if you're feeling bold, and that rewards you with additional EXP. It's simply a TD game every fan of the genre must-have.
Download Dungeon Warfare 2
10
Castle Creeps TD
Publisher: Outplay Entertainment
Available on: iOS + Android
Castle Creeps TD is a highly polished example of the tower defence genre – just like we mentioned in our Castle Creeps TD review. There's not much new here, but as we said in the intro, games like these don't come along as often as they used to.
The mechanics are fairly straightforward, and the simple graphics make Castle Creeps TD a delight in every strategist's handbook. The game plays surprisingly smooth too, so there's really nothing not to love about it. The one main downside of it might be the fact that it's really too simple. But if that's what you're looking for in a game, it doesn't get any better than this. Oh, and it's also free-to-play, so you can try it out anytime!
Download Castle Creeps TD
11
Crystal Siege HD
Publisher: FDG Entertainment
Available on: iOS
Genre: RPG, Tower defence
Crystal Siege is very similar to Kingdom Rush in its approach to TD, which as you've already seen, is no bad thing. After all, it's already landed 2 entries in our best iOS tower defense games list. Crystal Siege has you upgrade weapons and towers as you go, given it also has some slight RPG hints.
One of the main key twists here that clearly sets it apart from Kingdom Rush is that you can take direct control of your hero and set about laying into baddies directly. That's what has really won it for us, as we've mentioned in our Crystal Siege HD review. We suggest you give it a try since it's free-to-play anyway.
Download Crystal Siege HD
12
2112TD
Available on: iOS + Android
Genre: Strategy
Find out more about 2112TD
2112TD is a tower defence game, but it pays tribute to RTS classics like Starcraft and C&C, with an isometric perspective and more involved unit management. In 2112TD everything is set in outer space, more specifically in your base. Your task is simple though – defeat all the enemies and keep Earth's colonies from being completely annihilated.
As you progress, you can unlock various research features that will help you build and expand the base. That, along with achievements and various statistics (we see you, stats nerds out there) will always give you something to work and improve on.
While we don't have a review of the game right now, we do have some shared opinions from App Army. So, feel free to read through it if you're curious about the game and whether or not it's worth a try!
Download 2112TD
13
Anomaly 2
Developer: 11 bit studios
Publisher: 11 bit studios
Available on: iOS + Android
Genre: Action, Strategy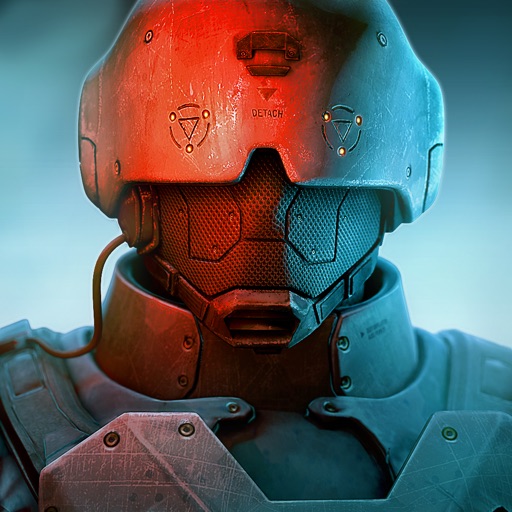 The Anomaly games are another highly esteemed mobile TD franchise, and they come with a similar twist to Royal Revolt – this time you're the attacking swarm running the gauntlet through the enemy's static defences. Featured on our list is Anomaly 2, which is a total visual treat in particular.
The game not only looks absolutely stunning though, but also plays accordingly. You have smooth controls that don't distract the player from the otherwise intriguing visuals. You should read our Anomaly 2 review though, because we've really shared all the important matters of the game – including its multiplayer part.
That's right, Anomaly 2 has multiplayer, which lets two players share the tasks – one player takes control of the convoy and one takes over the placement of towers.
Download Anomaly 2
14
Bloons TD 6
Publisher: Ninja Kiwi
Available on: iOS + Android
Genre: Tower defence
Monkey towers – that's Bloons TD 6 in a nutshell. What that means actually is you have a variety of towers operated by monkeys, which you can deploy in order to annihilate the hordes of invading enemies. There are so many reasons why you should try this game, and very few why you shouldn't.
We'll start with the useful stuff, in case you decide you like it and that you want to try it out, read our BTD6 hero tier list. When it comes to reasons why you should try it, we'll mention the 4-player co-op, offline play (when you don't have internet access), and even a creative mode where players can create their own track and share it with the community.
It's all in all a super fun game with a deep strategy at its core, and probably one of the best tower defense games for iPhones and iPads in 2022.
Download Bloons TD 6
15
Anomaly Defenders
Publisher: 11 bit studios
Available on: iOS + Android + Steam
Genre: Tower defence
Somewhat confusingly, Anomaly Defenders' big twist is to reverse the twist of the earlier Anomaly games. This essentially means it's a traditional tower defence game – albeit one with some uncommonly accomplished visuals and deeper-than-usual gameplay mechanics.
We just mentioned Anomaly 2 earlier on the list, but Anomaly Defenders cannot go overlooked. The game's atmosphere is best experienced on the iPad though since the bigger screen will do justice for this incredibly detailed space tower defense. You should read our Anomaly Defenders review before deciding whether or not to purchase the game though.
Download Anomaly Defenders
16
The Creeps
Available on: iOS
Genre: Casual
A tower defense that takes the strategy genre by storm, The Creeps is fun, yet…. creepy. You have so much potential re-play value since there are countless maps and levels. In The Creeps! you can even build your very own city to defend it against zombies, vampires and other creepy creatures, and that's one of the main aspects we were drawn to.
If you want to spend some money on IAPs though, the options are actually pretty good in terms of value. However, you can just enjoy it for free as a casual choice too. The game's creepily adorable graphics are another interesting point though. The Creeps! is a game worth playing in our books, so make sure you check it out.
Download The Creeps!
17
Random Dice
Available on: iOS + Android
Genre: Tower defence
We're used to tower defence games being solitary affairs, but Random Dice adds an intriguing PvP angle. This game seems simple at first, but in fact, you might need to be a rocket scientist to figure it out. Unless, of course, you like reading. There is so much to learn and so many tactics to put together, that it's basically a neverending loop.
The abstract dice aesthetic keeps things appropriately clean and concise when it comes to graphics, but don't let that fool you. The game's as complex as it can get, and that's exactly what makes it such a brilliant pick. Random Dice is one of the best tower defence games you can play on your iPhone today if you believe you're up for the challenge.
Download Random Dice
18
Tiny Defense 2
Publisher: Picsoft Studios
Available on: iOS
Tiny Defense 2, like its predecessor, flips the TD template around to a side-on perspective and makes everything look like a 16-bit mascot platformer. The result is one of the more welcoming TD games of recent times. You can read our Tiny Defense 2 review too, to get a better idea of what to expect from it.
All in all, one thing's for sure – there will be bots, firepower, and plenty of levels and difficulties to shift through. That's to say the least.
The game is also fairly similar to Plants vs Zombies when it comes to the gameplay, so if you loved that one chance is you'll also find Tiny Defense 2 great.
Download Tiny Defense 2
19
Rip Them Off
Publisher: Lozange Lab
Available on: iOS
Genre: Strategy, Tower defence
One of the most original and stylish takes on the tower defence genre of recent years, Rip Them Off eschews gun turrets and desperate survival for retail outlets and sales targets. The game looks absolutely amazing, and the gameplay is nothing short of that either.
You have a mash of puzzler and tower defence elements, that brings a rather big challenge. The idea is to satisfy the Board and to reach the next city by expanding, expanding and expanding some more. All that just to Rip Them Off – pretty neat, right?
Download Rip Them Off
20
Kingdom Rush Vengeance
Publisher: Ironhide Game Studio
Available on: iOS + Android
Genre: Tower defence
You know how we mentioned earlier that it's never too much, having the same game listed over and over again? That would be the case with Kingdom Rush: Vengeance.
This latest version of the imperious Kingdom Rush series puts you in control of the baddies for once, applying a gleefully wicked spin to the well-worn lane-running action. The core tower defence action remains impeccable, though. Just check our Kingdom Rush Vengeance review.
We promise this is the last Kingdom Rush game to delight us with its presence on the list, so if the previous ones haven't convinced you to try it out yet, this one surely will. After all, there's nothing better than playing the baddie from time to time, and that's what you can do in Kingdom Rush Vengeance. It's brilliant.
Download Kingdom Rush Vengeance
21
Block Fortress
Developer: Foursaken Media
Available on: iOS + Android
Genre: Strategy
It might look a bit (okay, a lot) like Minecraft, but Block Fortress hones a surprisingly tight 3D tower defence game out of those familiar building blocks. You know when a game is said to look like Minecraft you cannot exactly expect it to be pretty. Unless your definition of pretty is a liiiittle bit off.
However, from a gameplay point of view, it is absolutely awesome. In Block Fortress you will pick a place to make your stand, build a fortress, and fend off the enemy waves, jumping in for some crude FPS action where necessary. It's a game that achieves its purpose incredibly well, without fancy graphics to bedazzle it.
Did you know we also have a Block Fortress review? Don't forget to check it out!
Download Block Fortress
22
Towerlands
Available on: iOS + Android
Genre: RPG, Strategy, Tower defence
Ah, Towerlands – a side-on tower defence game that lets you defend your realm from within hulking portable battle towers. It's unique in the graphics department because the units all have a bold outline that makes them stand out in a certain way. They also look extremely fascinating, and adding more features and upgrading the tower only makes it more charming.
Towerlands mixes in some light RPG and management elements, and the result is a nice casual twist on TD games that is a must-have in every strategy fan's collection. The game looks best on iPad though, so if you have the means to play it on the bigger screen, make sure you do so. It's one that you'll probably end up playing for years to come (yeah, it's that good).
Download Towerlands
23
Bardbarian
Developer: TreeFortress
Publisher: Bulkypix
Available on: iOS + Android + Steam
Genre: Action, Arcade, RPG, Tower defence
Another fine TD mash-up. Bardbarian takes a lane defence structure and then proceeds to stir in some RPG and arcade shooter magic. It shouldn't work, but it does. We were not completely sold on the controls and graphics though, but that's just a personal preference. You can read more about it in our Bardbarian review.
Other than that, the game does everything brilliantly. There's nothing not to love about it, and the fact that you can control your little maniac bardbarian is something that will put a smile on your face from time to time. It's not a game that will appeal to many, but if you're looking for a unique TD iOS game, this one is a winner.
Download Bardbarian
24
OTTTD
Developer: SMG Studio
Publisher: SMG Studio
Available on: iOS + Android + Steam
Genre: Tower defence
Find out more about OTTTD
Don't get fooled by the random letters in the title. They're not random at all, and they actually stand for Over the Top Tower Defence, which is a pretty accurate description. It's just a much simpler way to name it and gives it a rather mysterious aura. Not really, but hey – it made us curious!
Jokes aside, OTTTD lays it on thick with the silly humour and cartoony gore. It also folds in some neat RTS elements to further spice things up. The controls are smooth, the gameplay is there and it's solid, and you've pretty much got everything you could want from a TD game. If you're curious to learn more about the game though, you should read our OTTTD review!
Download OTTTD
25
Lords Mobile
Publisher: IGG
Available on: iOS + Android
Genre: Strategy
Already an immensely popular multiplayer casual strategy experience in its own right, Lords Mobile has now added a whole new element with its Vergeway tower defence mode. The massive popularity of the game has been amassed through sheer amazing gameplay potential and addictive base building.
If you want to give this giant a try, make sure to check some of our Lords Mobile guides. We've pretty much covered everything there is to know about it, and we're positive these tips will help you set up a strong and reliable base.
And yeah, Lords Mobile is not your typical tower defense game, but it's a great choice if you don't mind a mash of multiple genres.
Download Lords Mobile