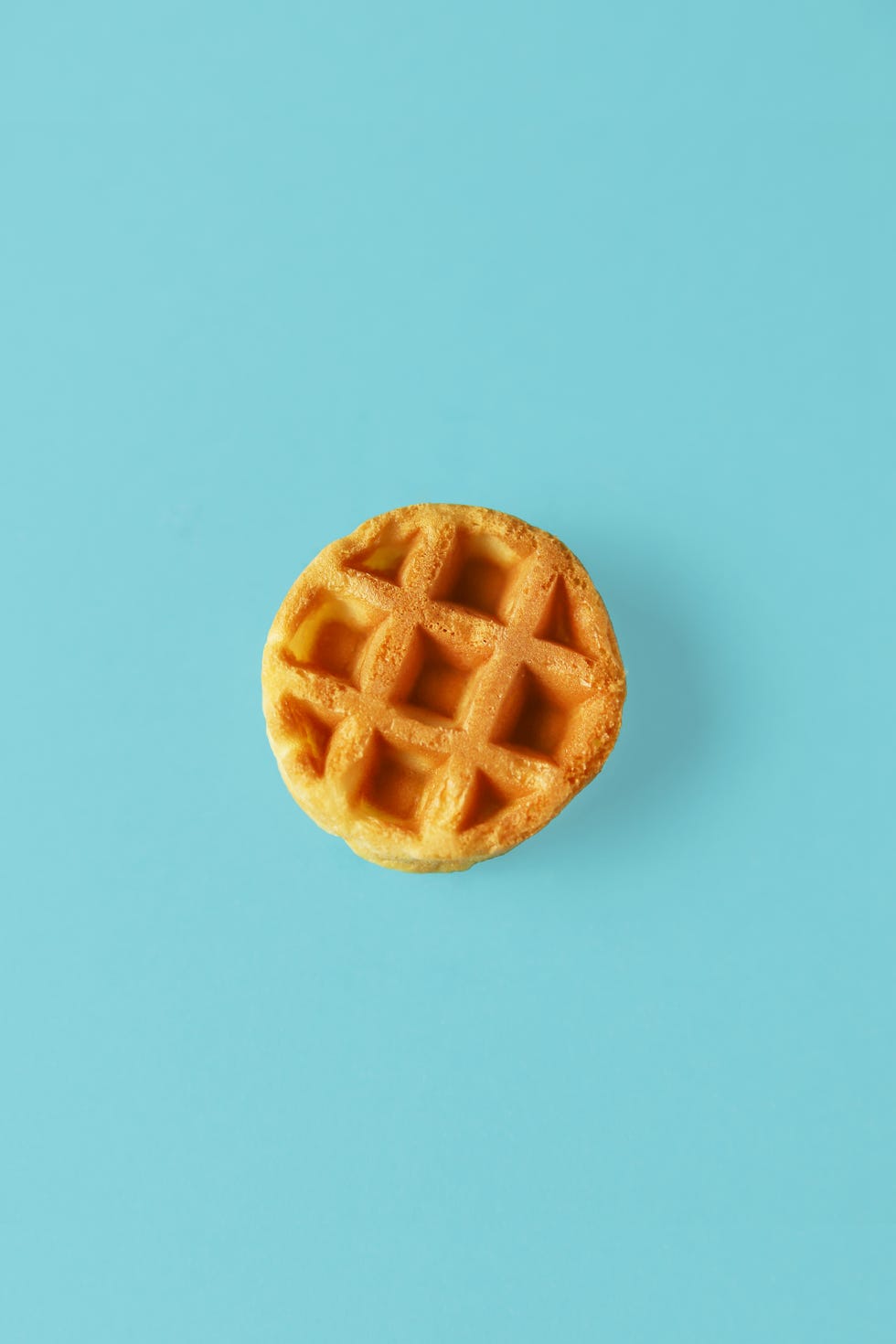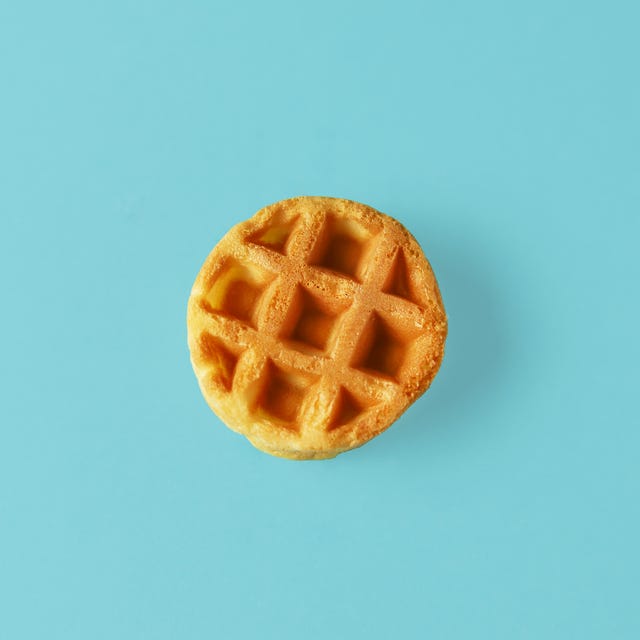 mariya_rosemaryGetty Images
Are you worried about getting a sexually-transmitted infection known as blue waffle disease? Well, don't be. Not for one, single second. Despite what you've heard about an STI that disfigures the vulvas of sexually-active women, blue waffle disease is a completely fake condition, and a very real viral internet hoax.
We repeat: BLUE WAFFLE DISEASE IS FAKE.
When did people start falling for the blue waffle disease prank?
According to Know Your Meme, the go-to resource for all things internet culture, it started with the launch of a website called BlueWaffle.net on Sept. 23, 2008. Go to the website at your own risk; there's a large, NSFW—and again, fake—photo of a blue vulva with some kind of sores on it. Underneath the photo is the following definition:
"Blue Waffle [bloo-wof-uh l] : A battered or infected lady cake of blue or green colouring, often brought about by extreme rammage to the female taco with penis or similar device. Blue Waffle infections are a result of dirty skank whoreness of the smack head variety and are abundant in areas of extreme chav infestations as well as areas high in whoredom."
Anyway, once the website was out there, internet tricksters used it as part of a classic "bait and switch" prank, where people are encouraged to Google a seemingly-innocent phrase—only to discover something disturbing, according to Know Your Meme. In the case of blue waffle disease, people would share photos of blue waffles with captions like "Bet you can't find me on Google Images."
Here's an example: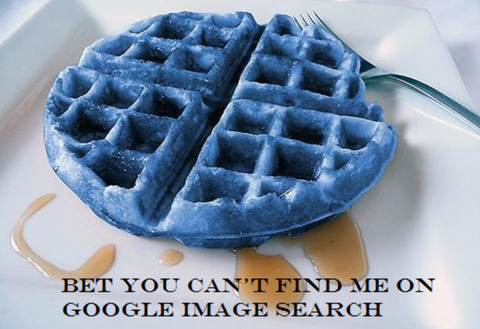 Their blissfully ignorant victims would search for blue waffle, and bam—come face to face with the false information on BlueWaffle.net.
It's possible people believed blue waffle disease was real because some of the "symptoms" mirrored an actual health condition. "A lot of the symptoms that are supposedly associated with blue waffle—a red or irritated vagina or vulva, unusual or smelly discharge, and itching or burning—could be signs of a condition called vaginitis," an expert wrote on Planned Parenthood's blog in 2012. "Vaginitis is a really common irritation of the vulva or vagina." The Planned Parenthood expert also noted that some people's labia get darker during puberty—but they never turn blue.
In 2013, a New Jersey councilwoman, Kathy McBride, brought up the disease in earnest at a city council meeting.
Apparently, one of her constituents had called her, asking what she was doing about the deadly epidemic that had already taken the lives of 85 people. McBride then brought up the disease at the next council meeting, hoping the Department of Health and Human Services could shed more light on the emerging epidemic. McBride was then informed that blue waffle disease wasn't real. Awkward!
What's actually going on in that "blue waffle disease" photo?
It's not blue waffle disease—we can tell you that much. But experts have offered various theories as to what is actually depicted in the viral photo.
In 2011, an educator for the Women's Health Foundation's Adolescent Pelvic Health Program contacted Dr. Amy Whitaker, an assistant professor of obstetrics/gynecology at the University of Chicago Hospital, in the hope that Whitaker could identify the disease, according to Know Your Meme. Whitaker said the photograph was either photoshopped or the result of vaginal mutilation.
VeryWellHealth put forth another theory. While it's possible the image was photoshopped, they said, "it is more likely that it was a photo of a vagina onto which gentian violet was applied to treat a yeast infection. (Gentian violet stains the skin purple and is a natural way to treat mild vaginal and oral yeast infections.)"
And in this YouTube video posted by Nationwide Children's in 2018, Dr. Gayathri Chelvakumar explains: "We think [the blue waffle disease rumors] started based on a picture that a woman had taken after a procedure was done. It wasn't related to an STD, and blue waffle disease is not a thing. It's not something you need to worry about."
This content is imported from YouTube. You may be able to find the same content in another format, or you may be able to find more information, at their web site.
There are lots of very real STIs you should know about, and take steps to prevent—but lucky for you, blue waffle disease ain't one of them.
Zachary Zane
Zachary Zane is a Brooklyn-based writer, speaker, and activist whose work focuses on lifestyle, sexuality, culture, and entertainment.
Jordyn Taylor
Jordyn Taylor is the Deputy Editor of Content at Men's Health.
This content is created and maintained by a third party, and imported onto this page to help users provide their email addresses. You may be able to find more information about this and similar content at piano.io