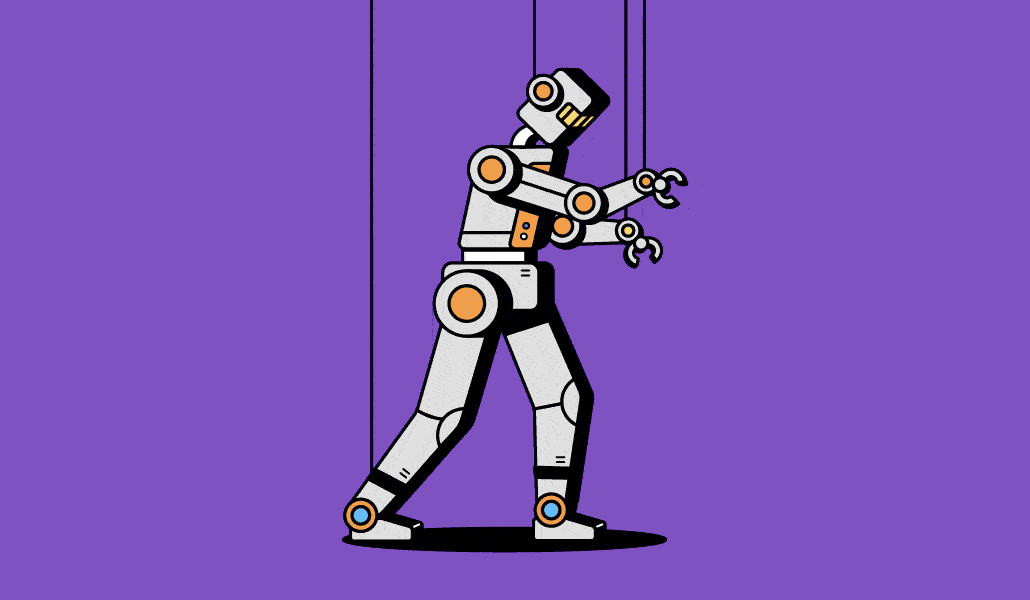 Publicly traded companies have been disclosing their financial performance for the opening quarter of the calendar year in recent weeks with investors anxious given the delicate global economic climate.
Even Google-parent Alphabet fell short of expectations with its 23% earnings increase (down from 34% in the previous year) equating to $68 billion in revenue for the period. It resulted in a downturn in the online advertising giant's stock price.
True, this downturn is in line with the wider stock market, but now some question the fortunes of the current crop of public ad tech companies — a cohort whose number increased exponentially during 2021 — as valuations have cooled from their early heady heights.
Earlier this week, The Trade Desk, easily the poster child of the sector, posted Q1 revenues of $315 million, representing a 43% increase. The demand-side platform was also eager to highlight the increasing prominence of high-growth sectors, such as CTV, in its media mix, citing it as its "fastest-growing channel" during the period.
Albeit, market conditions have seen The Trade Desk's market capitalization halve from the lofty heights of its peak $40-plus billion valuation in recent weeks. And, similar to Alphabet, the DSP's stock price slipped after it issued Q2 guidance of $364 million, just short of analysts' expectations, in its latest disclosure.
OpenPath strides ahead
A big part of The Trade Desk's narrative since the beginning of 2022 has been the DSP's effort to cut down on inefficiencies in the programmatic ecosystem, a.k.a supply path optimization, a key way for it to drive value for advertisers, and investors.
Last week, The Trade Desk announced a further five media owners to its earlier SPO initiative OpenPath — BuzzFeed, Forbes, Los Angeles Times, MediaVine, and Red Ventures — taking the total number of publishers involved to more than a dozen.
When it first unveiled OpenPath in February this year, The Trade Desk proposed direct integration with publishers with media owners including Condé Nast, Gannett, Hearst, and Tribune among the initial cohort of participants.
The Trade Desk has claimed that "more than 100 publishers have expressed an interest" in the scheme which has also seen the DSP switch off Google's Open Bidding, a further indication of the pair's rivalry.
In a series of supporting statements from the publishers recently inducted to OpenPath, the scheme was described as "progressive" and one that will "help improve transparency and performance" of programmatically traded media.
SMB publishers line up
Eric Hochberger, CEO and cofounder of Mediavine, added that his company's server-side integration with The Trade Desk represented a first for the industry. "OpenPath helps ensure monetization opportunities for independent publishers across the web, including the more than 8,700 currently working with Mediavine," he added.
Similarly, Lulu Phongmany, a consultant that helps publishers such as Digital Trends integrate ad tech to maximize revenues, described OpenPath as "a gift from the ad tech gods," particularly small-to-medium-sized players.
"While large publishers have bigger budgets to spend on advertising technology and staff, medium-sized publishers aren't as lucky [as the bulk of their budgets are invested in content production," she said in an emailed statement.
"OpenPath would allow them to tap into premium programmatic dollars without as heavy a lift with regards to supply chain optimization. The publisher can focus on bringing a quality audience to the table and The Trade Desk can focus on bringing quality advertisers," Phongmany said.
Global placement ID tests
However, the development of OpenPath is not without its critics with some interpreting it as a power move from The Trade Desk as demand- and supply-side players form (seemingly) divergent alliances.
"OpenPath aims to remove the inefficiencies often present in the programmatic supply chain for digital advertising, including opaque and harmful privileges of the walled gardens," reads a press release promoting the latest round of inductees to the program.
Although, some point out that it would appear duplicative/competitive of some of the key relationships the industry's agency holding groups are simultaneously forming with SSPs — a tier of the industry that stands to be disintermediated by DSPs integrating directly with publishers.
Since late 2021, The Trade Desk has been implementing an SPO policy known as "global placement ID", or GPID for short, according to separate sources who requested anonymity due to client sensitivities, to assess the most efficient path to premium publishers' inventory.
"Then, every month, The Trade Desk picks five high-efficiency paths to that publisher," said one source, who noted how the cadence of The Trade Desk's supply path reviews is becoming more rapid. "It works in a number of ways such as reducing the overhead costs of listening to the full bid stream but strategically, it also reminds the exchanges who's in charge as it asserts their power in the supply chain," added the source, noting that it can irk media agencies that have brokered preferential deals with SSPs.
Speaking with Digiday earlier in the year, Will Doherty, vp of inventory development at The Trade Desk, acknowledged the ad tech company's GPID efforts were a "logical" means of performance comparison and that other DSPs were likely to emulate it.
Meanwhile, a separate source who requested to speak on background, further told Digiday how GPID has generated "probably more palace intrigue than it warrants" when explaining how the SPO method functions. Per the source, GPID "is still in its early days" and uses an identifier, which is not attached to an individual user, to enable The Trade Desk to assess the "object permanence", a.k.a just how unique an SSP's inventory is. "And then once you can compare like-for-like inventory, you can actually see which path level is the most performant for advertisers," added the source.
Potential conflict?
Meanwhile, multiple holding group sources (all of whom requested anonymity) spoke of the umbrage some on Madison Avenue felt at how The Trade Desk's SPO efforts were communicated to the market. Indeed, some SSPs noted that such an approach could potentially shortchange publishers.
It's understood that the DSP has been meeting with clients in recent weeks to articulate the benefits of OpenPath. Meanwhile, SSP sources further highlighted how they help publishers maximize and yield for their inventory by optimizing their first-party data in a manner that provides balance to the ecosystem.
Speaking separately, Jeffrey Hirsch, chief commercial officer at PubMatic, noted that SPO demonstrates that buyers want choice and control over the way they buy digital media. "While there is benefit in providing buyers with alternative paths to supply, it is important that they ultimately remain in control," he noted in an emailed statement. "We've partnered with many global agencies and advertisers to implement highly-integrated SPO deals designed to give buyers the level of control they want and drive better ROI for their campaigns."
Romain Job, chief strategy officer, Smart AdServer, further added, "Publishers are increasingly prioritizing the activation of their own first-party and third-party data. They tell us this is the key reason they will stick with the SSPs that operate transparently and add value to the programmatic transaction."
The industry's second-largest DSP
In a recent note to investors, Tom Triscari, a programmatic economist at Lemonade Projects, concluded that The Trade Desk's take rate, the fee it takes for every dollar spent with it, was in the region of 19%, after it reported net revenues of $1.2 billion, on gross spend of $6.2 billion last year.
He further noted how many in the industry used it as an alternative to Google, which owns the largest DSP in the industry in terms of spend, and that its relationships with media agencies helped generate "a good chunk" of its $1.2 billion in spend. "Another explanation is an ability to take on managed service work from overloaded and understaffed agencies," wrote Triscari. "The money has to go somewhere."