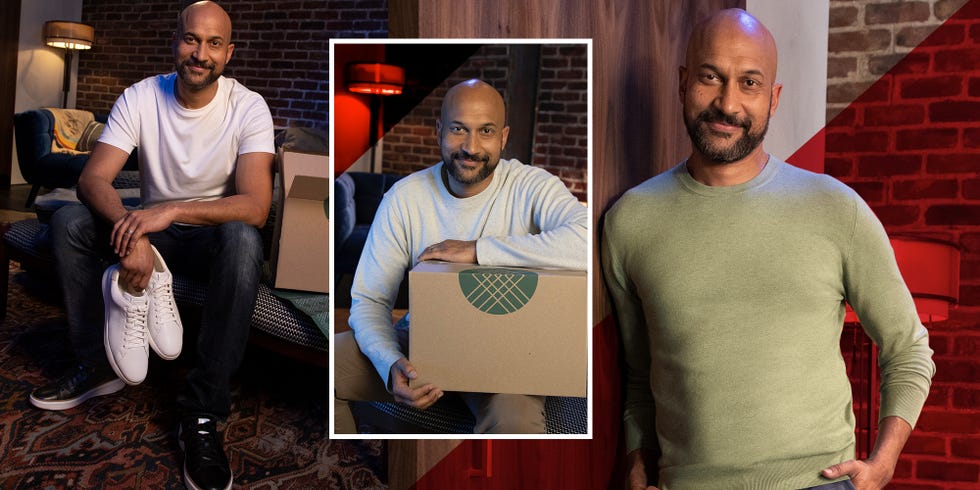 Stitch Fix partner Keegan-Michael Key on his style evolution and the life hacks he lives by.
By
Max Berlinger and Lauren Ingram
Like so many of us, Keegan-Michael Key is a busy guy. The screenwriter, performer, producer, sports enthusiast, and new Stitch Fix ambassador has got a lot going on. And, like most guys, the last thing he needs is more complications in life. We caught up with the multi-hyphenate to see what tips and tricks he has up his sleeve for making his life and closet more streamlined. As we head into what is likely going to be a very busy spring season, you may need to take some of his advice for balancing all of life's to-dos (including a much-needed wardrobe refresh). Read ahead for life lessons from one of the busiest guys we know.
---
Stitch Fix
What's one life lesson you live by?
Being uncomfortable isn't a bad thing. I'm a big fan of comfort, but being uncomfortable is very often a sign that you're growing. For example, picking out clothes used to be very uncomfortable for me, but once I saw that it could be a different experience with Stitch Fix, I got into it. Suddenly picking out clothes was as easy as walking down the street. Pick yourself up and move into the uncomfortability, then whatever it is can become a routine thing.
How do you approach your personal style?
​​I'm definitely a guy who relies on my partner for fashion advice, as I'm happily married to a woman who has very good style. She's my style safety net. Now that I've had a complete Stitch Fix makeover, we've gotten to a good place where I'm learning how to pick things out for myself.
Stitch Fix has inspired me to get rid of old clothes and replace them with staple pieces. They'll send pieces in my "Fix" that I love but wouldn't have picked on my own. I've started thinking, Oh, that does work for me. Oh, I can wear that; I'm going to wear that with these jeans. It's like having a stylist in your pocket.
What about your professional style?

Since much of my work has been on the comedy side of things, there was a time when I'd go to photoshoots, and the costume designers would pick out clothes that were silly. Now that there has been a change in my career—I'm doing more leading man and romantic lead work—what they pull is markedly different. That change in my professional life is almost in parallel to what's been going on in my personal life, style-wise. As they say, "Dress for the role you want."
Keegan-Michael Key's Guide to a Wardrobe Refresh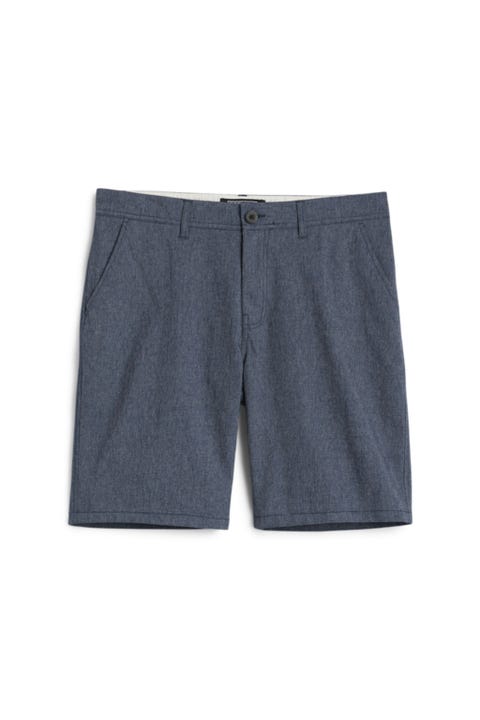 Cultivate Confidence
Staying true to my personal style—which is all about approachability, comfort, and high quality items—helps me feel confident in my fashion choices. Confidence will supersede trendiness any day of the week!
EZEKIEL Short, $49
Stitchfix.com
Shop Now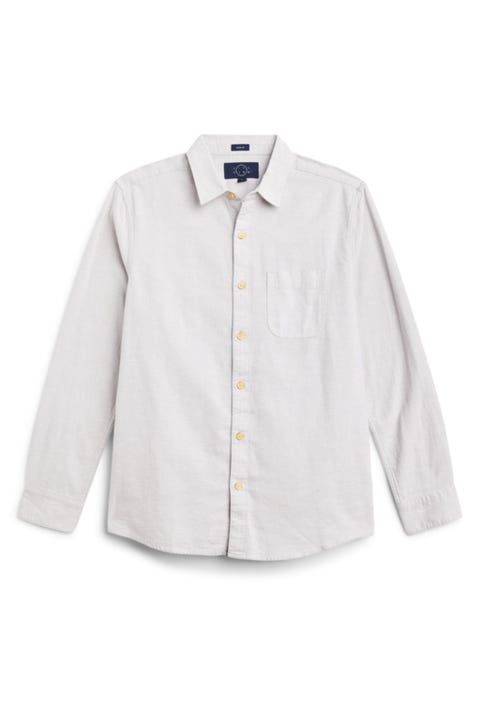 Try Versatile Staples
I'm in favor of classic pieces with a modern edge. As it gets warmer, I suggest items that are stylishly comfortable and provide a level of convenient versatility. Replace your too-old tees with crisp shirts, and ditch the shorts you've had since college for a pair in an elevated color.
EVEN TIDE Shirt, $64
Stitchfix.com
Shop Now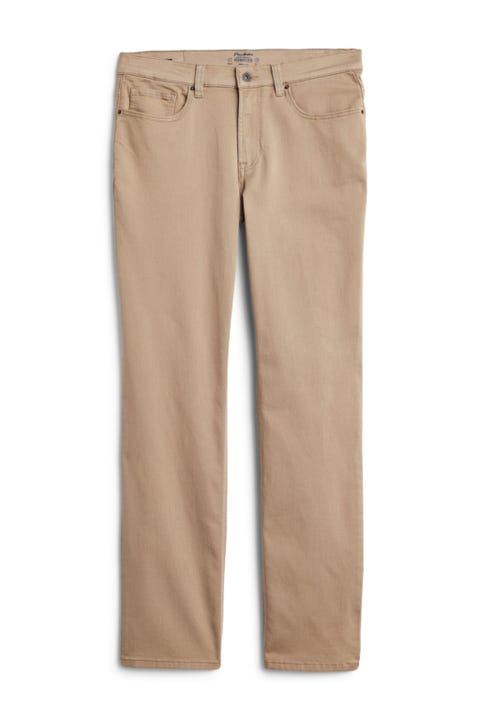 Find Your Fit
I'm a firm believer in the importance of finding your right fit—it can make all the difference between looking polished or unkempt. Stitch Fix leverages data to find your perfect fit and offers a wider breadth of sizes and silhouettes including short, regular, and tall fits across XS – 3XL sizes.
FLAG & ANTHEM Denim Pants, $70
Stitchfix.com
Shop Now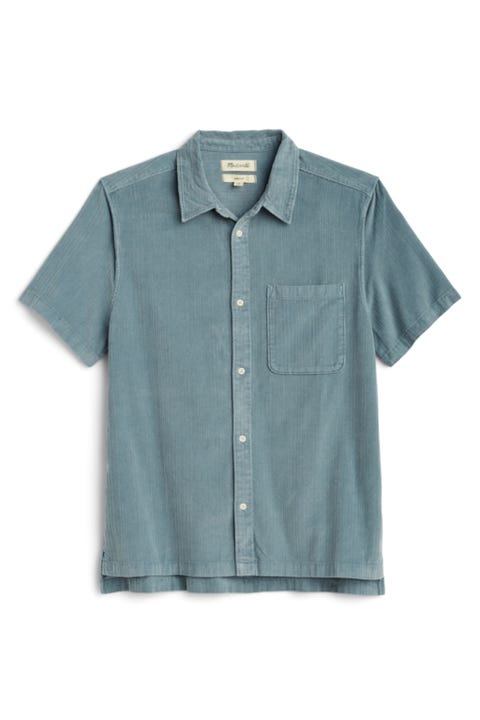 Phone a Friend
Stitch Fix found that almost 40% of guys still ask their partner for style advice. To that I say, give them a break! Instead, turn to Stitch Fix's experts for hand-picked selects or discover personalized data-backed recommendations through its "Freestyle" shopping experience.
MADEWELL Shirt, $80
Stitchfix.com
Shop Now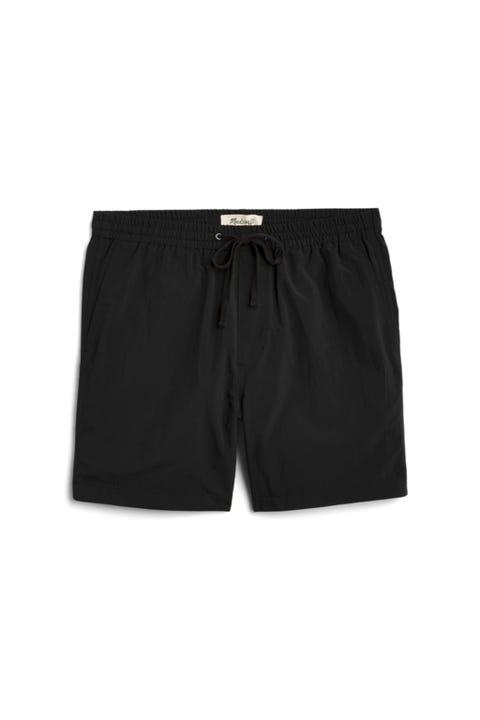 Style Over Sentiment
As a lifelong sports fan, I've acquired my fair share of jerseys and can relate to the 35% of men who hold onto their clothes for sentimental reasons. Stitch Fix helped me break up with my old jerseys (or at least designate them to a gameday-only drawer) by recommending stylish alternatives.
MADEWELL Shorts, $60
Stitchfix.com
Shop Now
I'll admit, I'm guilty of this and at times need a nudge to keep me from falling into a style rut. Stitch Fix is the wardrobe wingman ready to arm you with personalized style recommendations and provide a time-saving solution for that wardrobe refresh. It helps streamline the shopping experience by showing you items that match your actual style and size and delivering them right to your door.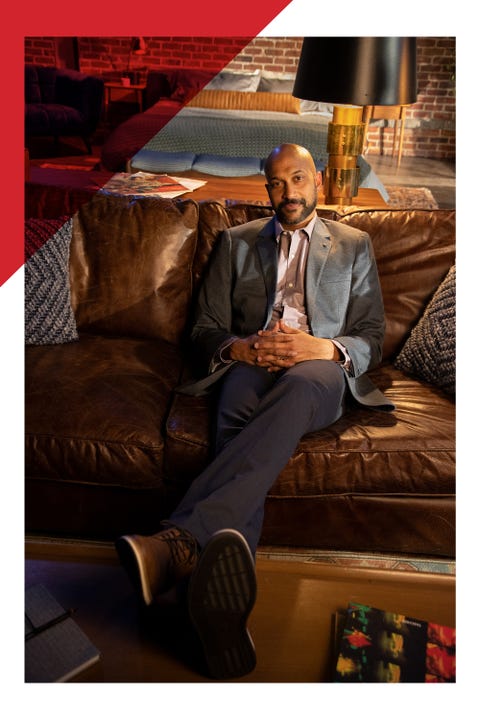 Stitch Fix
What's your trick for starting the day on the right foot?
I try to start every day with appreciation by saying Thank you. I'm here. I'm alive. I have spirit. I have ability. Be thankful for that.
How do you squeeze in time for a workout?
I do make an effort to exercise, so at the very least, I do dynamic stretches in the morning. With dynamic stretching, I think you're really killing two birds with one stone. You get the blood pumping a little bit just to activate those muscles, which also helps me feel more present.
What's your method for dealing with stress?
There are times when I'm either acting on set or running my production company when my day gets overwhelming. Sometimes you just have to sit and breathe, so I'll find a spot to reconnect and put my feet back on the ground. I like to sit and think, OK, those are my feet, which are touching the bottom of my shoes, which are touching the ground. To have that moment to be self-aware can be extremely helpful.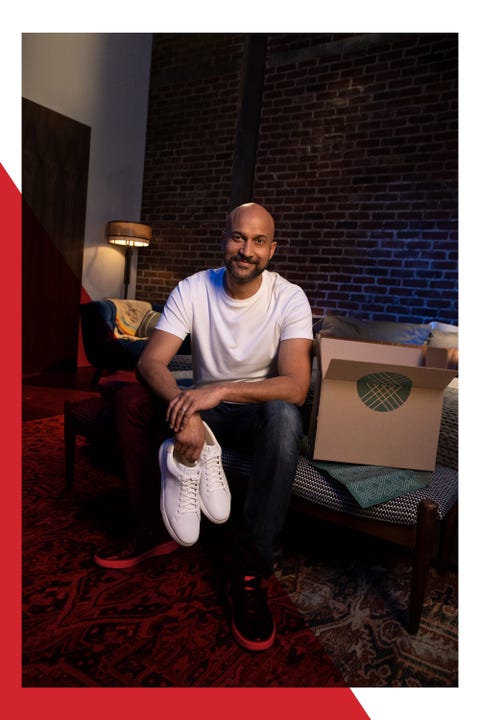 STITCH FIX
How do you prioritize staying healthy?
I've been eating more salads and greens recently, and I'm very proud of myself. I actually enjoy spinach, so I'll often sauté it and try to work in good fats too. There are times when I want to have a burger here and there—it's always a good thing, and it's always delicious—but those plant-based foods make me feel good and help me stay focused. Throughout the day, I like to snack on different kinds of butter (like almond butter, peanut butter, and sunflower butter) to feed my brain.
How do you reset when you're feeling unmotivated?
My wife Elle once said, "Your future you isn't here to fight for you, so you've got to do it now," and I often think about that. What if your future self—a version of you who is shredded and looking great—could tell you how good you would feel in a few weeks (or months, or years) if you just started doing what you needed to do right now? You'd do it! But since your future self can't do that, the present you has got to do it. That reality is usually enough motivation for me.
What's your secret to finding time to relax and unwind?
Finding time to relax and unwind is… a challenge. Do you have any advice? I'm open!
Get Started With Stitch Fix
This interview has been edited for clarity and length.
This content is created and maintained by a third party, and imported onto this page to help users provide their email addresses. You may be able to find more information about this and similar content at piano.io