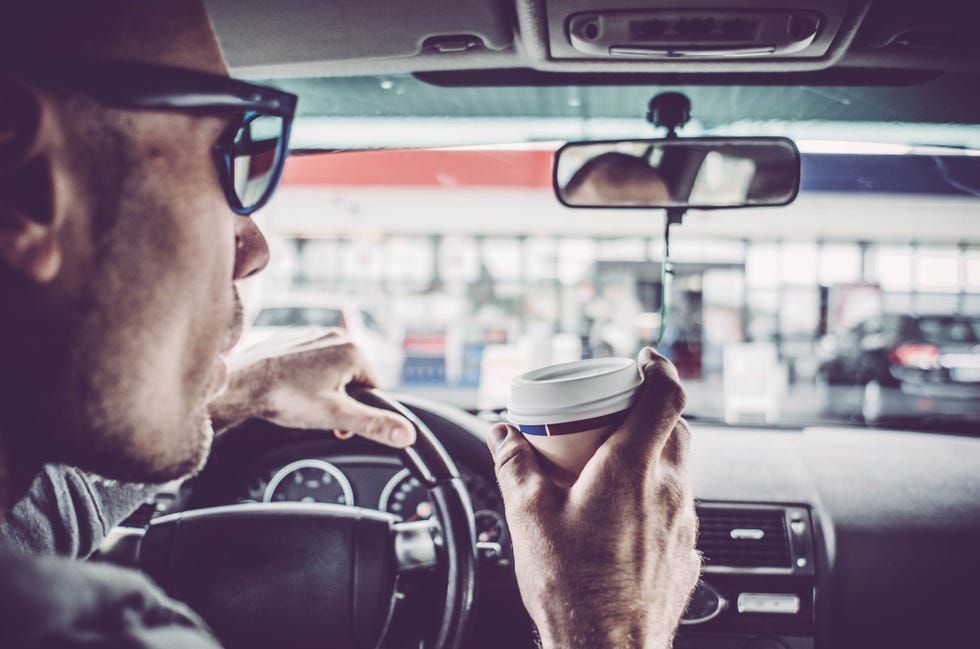 In recent years, it seems like the centuries-old practice of consuming bone broth has taken off. But what, exactly, is the buzzy-sounding soupy substance and is it good for you? Kim Yawitz, R.D., the owner of Two Six Fitness in St. Louis, Missouri, breaks it down for us.
First, here's a working definition of bone broth: "Bone broth is made by simmering animal bones and connective tissues (like feet, fins, or beaks) in liquid," says Yawitz. "As they simmer, the bones and tissues release collagen and other nutrients—like calcium, phosphorus, magnesium, and potassium—into the stock."
The exact micronutrient and protein content of bone broth depends on the recipe. "Generally speaking, one cup of bone broth contains around 31 calories, 5 grams of protein, 3 grams of fat, and 1.7 grams of carbohydrates," Yawitz says.
As for its hype in the wellness community, "bone broth has become increasingly popular in recent years, thanks to a variety of reported health benefits," says Yawitz. "Fans of bone broth claim that it promotes digestive, bone, and joint health and strengthens the immune system," she says, and adds that because the nutrient profile of bone broth depends entirely on how it's prepared, it's difficult to substantiate these health claims.
"For example, some would argue that bone broth can help improve joint pain since it contains collagen. But in one study, the collagen content of bone broth was significantly lower than that of collagen supplements," Yawitz says. The bottom line: "Drinking bone broth probably won't hurt if you're trying to increase your collagen intake, but there's also no guarantee that it'll help," she says.
When seeking out a health-supportive bone broth, how much added sodium it has is the main thing you should keep in mind. "The sodium content is always the first thing I check on a bone broth label. An estimated 90 percent of Americans get too much sodium in their diet, increasing the odds of high blood pressure and stroke. While there are lots of lower sodium options on the market, some bone broths contain more than 43 percent of the recommended daily upper limit for sodium per serving (which is 2,300 milligrams per day for healthy adults)," says Yawitz.
"Most sodium in the diet comes from packaged and processed foods. Unless you follow a very minimally processed diet, look for a bone broth that has less than 300 milligrams of sodium per serving, and stick to one serving per day."
As Yawitz says, you can get away with a little more sodium if you work out hard and sweat a lot (not to mention eat more potassium).
Also, while pre-made bone broth is convenient, going the DIY route is another option. "Bone broth is actually pretty easy to make at home. There are lots of recipes available online, but the basic process is to blanch the bones, then roast your bones, herbs, and vegetables," says Yawitz. "From there, you'll throw your roasted bones and veggies in a stockpot and fill the pot with water. After bringing the pot to a boil, you'll lower the heat and simmer for 24-48 hours." Done!
Ahead, five bone broth supplements that get Yawitz's seal of approval.
1
Organic Chicken Bone Broth
Osso Good
This organic chicken bone broth "is one of the lower-sodium broths on the market and is also free from preservatives," says Yawitz. Each serving clocks in at 60 calories and 16 grams of protein.
2
Mushroom Chicken Bone Broth
Kettle & Fire
"I sip on Kettle and Fire Mushroom Chicken Bone Broth on chilly days to help me hit my protein goals," says Yawitz, adding that one cup provides a hefty 10 grams of protein. This bone broth is also made with organic ingredients and has a two-year shelf life.
3
Bone Broth Protein Powder Vanilla
Ancient Nutrition
Yep, you read that right. Bone broth protein powder. "A bone broth protein powder, like Ancient Nutrition Vanilla Bone Broth Protein Powder, is worth trying if you're intrigued by the potential health benefits of bone broth but don't love sipping on stock," says Yawitz. Each scoop contains 20 grams of protein, and only 150 mg of sodium, along with 270 mg of potassium.
Bare Bones
"Bare Bones Bone Broth is soothing and flavorful and contains all-natural ingredients," said Yawitz of the broth made with grass-fed beef bones, along with fresh vegetables and herbs. "One serving is a little high in sodium, but you can drink just half of it if you're getting a lot of salt elsewhere in your diet."
5
Bone Broth Collagen Powder Supplement
For another powder pick, consider a bone broth powder made with collagen. "Vital Proteins Bone Broth Collagen Powder is shelf-stable and third-party tested for quality," says Yawitz of the organic collagen powder. "In addition to being low in sodium and high in protein, this powder contains hyaluronic acid, which is reported to promote skin health."
This content is created and maintained by a third party, and imported onto this page to help users provide their email addresses. You may be able to find more information about this and similar content at piano.io