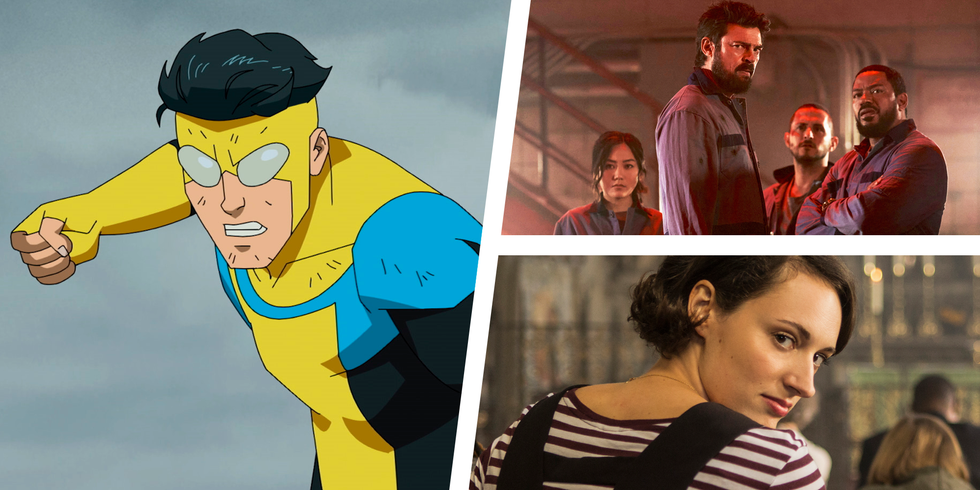 Amazon Prime Video is somewhere at the top of 'streaming services people really seem to love' list, along with Netflix, Hulu, and HBO Max. The platform was one of the first to not only host popular cable shows for cord-cutters to view at a solid subscription price, but it also became a leading producer of its own content, like Transparent or Mozart in the Jungle. Still, Amazon Prime Video is often known more for non-original content than what it actually makes in house. But just because the company has deals with just about everyone for distribution rights doesn't mean you should only watch those shows.
It's time to give Amazon Prime Originals their due. You've probably heard of a few of its standout shows already (The Boys, The Man in the High Castle), but we can guarantee there are a number of hidden gems in Amazon Prime Video's catalog, including faithful adaptations of popular books and podcasts (like Good Omens), emotional anthology series (Modern Love), and more.
Although, as you start to venture into Amazon Prime Video's vast library, be warned: much like other streaming services, many shows are often cancelled after one season, so you may fall in love with one or two shows on our list only to be disappointed. But that's where the upside to streaming services comes in; for every show that gets the axe, a similar one is probably waiting for you to binge. This list will help you find your next obsession.
Marvel superheroes (usually) show the more hopeful, optimistic idea of superpowered people influencing the world. The Boys (based on a comic of the same), instead, takes a more satirical view, showing what happens when morally bankrupt superheroes have all the power. It's vulgar, dark, and gritty, and it's one of the best shows Amazon Prime Video has in its catalog.
Stream It Here
Amazon's most popular adult animated show to date, Invincible (based on comics of the same name) follows Mark Grayson, son of Omni-Man, a well-known superhero. As Mark grapples with his own powers, he also has to deal with the challenges it brings to his personal life.
Stream It Here
4
The Boys Presents: Diabolical
A spin-off of Amazon Prime's live-action television series, The Boys: Diabolical is an anthology series consisting of eight episodes of side stories in the larger The Boys world. If you're a super fan of the ongoing superhero show, you'll love this too.
Stream It Here
5
The Man in the High Castle
What if the Allied Powers didn't win World War II? That's the premise for the dystopian series The Man in the High Castle. Despite the unfortunate outcome of the war, mysterious videos show other, more hopeful versions of Earth from an unknown "Man in the High Castle."
Stream It Here

6
The Marvelous Mrs. Maisel
This Emmy-award winning dramedy stars Rachel Brosnahan as Midge Maisel, a housewife who discovers she has a talent for stand-up comedy and vows to make it big, no matter who tries to stand in her way.
Stream It Here
Phoebe Waller-Bridge's breakout role (which she also wrote and created) Fleabag is a fourth-wall-breaking dramedy about a woman navigating the often confused and frustrating challenges of her personal life and dating.
" data-vars-ga-produ!–PLACEHOLDER>