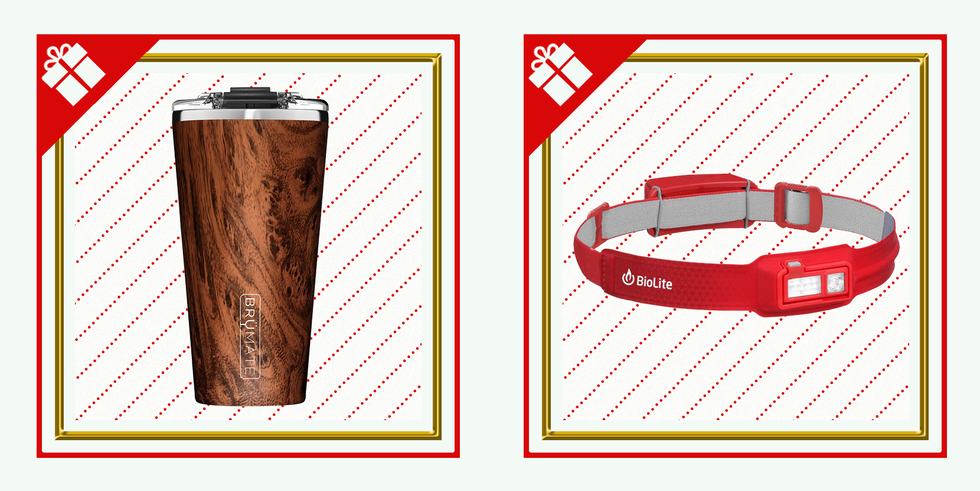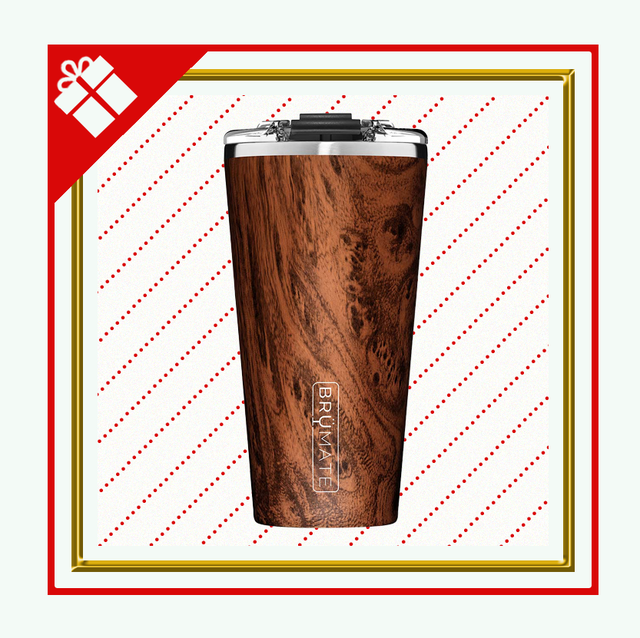 Courtesy of Retailer
Shopping for the right gift for anyone—even those you've known your whole lives—can be challenging. You don't want it to be too sentimental or extravagant, but it can't be too generic or cheap either. Some people can be particularly difficult to shop for, like that finicky aunt, a significant other with luxury tastes, or a dad who has everything.
If you're shopping for the latter this Father's Day, just think about what makes them happy. Zero in on a type of gift. Is your dad a gadget guy who loves electronic toys to play with? Or an aspiring at-home chef who's never met a new recipe he wasn't dying to try? Or a do-it-yourselfer who's always tinkering in the garage?
Know what makes him tick, find a gift that works, then look for an upgraded version that's better than ordinary. A grill thermometer, for example, is great for chefs, but a wireless, app-connected smart thermometer is even better. A home projector is perfect for multimedia-loving dads, but a portable high-def model is way better. A pocketknife is cool for outdoor lovers and DIYers, but a personalized, made-just-for-them blade is a gift your dad will cherish forever.
If you're having trouble finding the right gift for dad this Father's Day, we've got a few ideas for you. Here are 30 of the best Father's Day gifts we recommend for any dad in 2022.
Read more: Best Gifts for Men
Best Father's Day Gifts
Best Outdoor Gift for Dads
HeadLamp 330
Like ties and polo shirts, headlamps are the perfect Father's Day gift. BioLite elevates the latter with its HeadLamp 330—a lightweight, comfortable, and bright headlamp perfect for the garage, the toolshed, and the great outdoors.
Read more: Best Gifts for Outdoorsmen
For the outdoor-loving dad who likes his tech simple, Nixon's Regulus Expedition offers everything he needs—a compass, barometer, altimeter, and alarms—and nothing he doesn't.
Read more: Best Gifts for Dads
Beer coozies are rarely gift-worthy. But, the Cold Beer Puffer Coat is so cool (literally), you'll probably buy one for your dad, your friends, and yourself.
Read more: Best Gifts for Beer Lovers
Nanopresso Portable Espresso Maker
Coffee tastes better outdoors. Give pops the gift of espresso (or a cappuccino or macchiato) anywhere with this ultra-portable espresso maker that's perfect for camping, travel, or anywhere he might need a boost.
Hopper Flip 12 Soft Cooler
When it comes to spending time out in nature there's nothing more important than a good cooler. This YETI soft cooler will keep beverages and food perfectly chilled for several hours at a time.
Read more: Best Beach Coolers
Wise Owl Outfitters Camping Hammocks – Portable Hammock for Outdoor, Indoor, Single & Double Use w/ Tree Straps – Backpacking, Travel, and Camping Accessories, Navy & Forrest
Hammocks are great for lounging outdoors. This one from Wise Owl is insanely affordable and has over 39,000 reviews on Amazon.
Read more: Best Hammocks for Camping
Best Fashion Gift for Dads
DRYKNIT T-Shirt Polo
Mack Weldon elevates the classic dad staple with this relaxed-fit version that's moisture-wicking and made of buttery soft sueded cotton jersey.
Hoka's are the bees knees when it comes to running shoes. Get dad a fresh pair of road runners so he can retire his worn down sneakers gracefully.
Read more: Best Running Shoes
For more than 60 years, Persol's OG timeless, oh-so-cool Aviator sunglasses have been a staple of fashionable men (including dads) everywhere.
'I'm Not Sleeping, I'm Just Resting My Eyes' Socks
Let your dad pretend he's not actually napping with these perfectly dad-worthy "I'm Not Sleeping, I'm Just Resting My Eyes" socks.
Merino Wool/Acrylic Fullzip Hoodie
There's nothing more versatile and comfortable in your closet than a good hoodie. Your dad will love this version from Goodthreads that's packable, lightweight, and perfect for lounging around the house or traveling cross-country.
For the dad who likes to keep his outfits simple, these linerless shorts are versatile enough to dress up or dress down. Grab him the 9″ inch inseam for a more traditional cut that hits at the knees.
Read more: The Best Shorts for Summer
Men's Thin Minimalist Style Wallet
Help your dad ditch his bulging, Costanza-worthy wallet with this thin, minimalist version that's both versatile and handsome. Bonus: Personalize it with a thoughtful message just for your pops this Father's Day.
Read more: Best Husband Gifts
Best Tech Gift for Dads
Halo True 1080p Portable Projector
For the techy dad who has almost everything, he'll love this ultra-portable projector from XGIMI. The Halo True boasts high-def 1080P resolution, great onboard audio, and it's compact and lightweight enough to move indoors or out.
Read more: Best Tech Gifts
Waterproof, Floatable, Bluetooth Speaker
Whether your dad likes classic rock, podcasts, or old-school hip-hop, give the gift of go-anywhere audio with this rugged wireless speaker. It's waterproof, floatable, and suction cups to just about anything.
So dad can keep tabs on all of his personal belongings—plus the current location of the house cat.
Read more: Best Tech Gadgets
Streambar 4K/HD/HDR Soundbar
Take dad's game room, den, or man cave to the next level with the Roku Streambar. It's an all-in-one solution for adding high-def streaming, voice interactivity, and great audio to any TV.
LinkBuds Truly Wireless Earbud Headphones
Sony's all-new LinkBuds feature a clever design that'll allow dad to listen to music, podcasts, and phone calls while staying aware of what's going on around him.
Best Gift for Kid-at-heart Dads
Creator Expert Ford Mustang Model Car Set
LEGO "adult-ifies" its whole building block experience with the Creator series. This detailed model of the classic 1960s American muscle car is as cool as it is fun to put together.
Read more: Best Lego Sets for Adults
Let dad bring out his inner teenage "skater kid" with Razor's E300 Electric Scooter. It's an adult-friendly model that supports up to 220 pounds and tops out at a blistering 15 mph.
For the competitive dad who daydreams about backyard gaming with the family, this miniature cornhole will allow him to practice his skills at work or in his home office.
Pan Gogh Griddle and Pancake Kit
Now pancakes can be delicious and fun! Bring out your father's inner Van Gough with this artsy pancake-making kit that includes an electric griddle, four batter bottles, and a nonstick template.
Best Kitchen & Bar Gift for Dads
Premium Wireless Smart Meat Thermometer
Grilling gets a whole lot simpler with Yummly's wireless smart meat thermometer. Just plug the included probe into your meat, chicken, fish, or veggies, and the connected app will automatically alert you when your food hits the right temperature.
Hot sauce is awesome. Homemade sauce is even better. Give dad everything to make his own batch with this all-in-one kit from Uncommon Goods. Dried chile peppers, a funnel, a strainer, storage bottles, and an easy-to-follow instruction card are all included.
The lowly bottle opener gets a stylish update with this brass version from Noah Marion. With a unique, hub-and-spoke design, it's sleek and decorative enough to hang on the wall in your father's game room or office.
American Mountains Glasses (Set of 4)
Whether your father is a mountain climber, a whiskey lover, or both, he'll love this four-set of classy glasses from Whiskey Peaks. At the bottom of each glass is a unique topographical formation of one of America's most iconic peaks.
Read more: Best Gifts for Whiskey Lovers
Whether for his morning coffee, afternoon tea, or end-of-day ale, Brumate's Imperial Pint tumbler is designed to keep hot drinks steamy and cold drinks ice-cold. This 20-ounce model looks especially handsome and Father's Day-worthy in a classic walnut finish.
Best Gift for DIY Dads
1000 Series 5-Drawer Steel Tool Chest
Most DIY dads already have a tool chest or six. But, there's always room for more organization. This classic five-drawer Craftsman model looks especially sharp in all-black.
Read more: Best Tool Gifts for Dads
Handmade Leather Workshop Apron
If your dad likes to get his hands dirty, he's used to getting his clothes dirty too. Help protect his favorite polo shirts and dad jeans with this handmade leather workshop apron designed for hard-working artisans.
Terracraft Custom Fixed Blade Knife + Sheath
Gerber
A good pocketknife is essential to every dad's EDC. Your dad deserves a solid fixed-blade like Gerber's handsome Terracraft with a customizable blade, sheath, and handle made just for him.
Best Self-care Gift for Dads
Scotch Plaid Flannel Pajamas
Dad's tired pajama set could probably use an upgrade. L.L. Bean's Scotch Plaid Flannel Pajamas are soft, lightweight, and comfortable enough to wear year-round.
Company Cotton Turkish Cotton Long Robe
Pops' bathrobe could use an update too. This long robe from The Company Store features long-staple Turkish cotton and a perfect medium weight for lounging around the house on weekends (and Father's Day).
Give dad everything he needs to keep his handsome face clean, clear, and moisturized. This all-in-one gift set helps protect skin with an advanced four-step solution.
Read more: Best Grooming Gifts
For wilderness-loving dads who appreciate a little "me time," Juniper Ridge's essential oil kit is perfect. The gift pack includes five unique scents, like Coastal Pine and Desert Cedar, all sustainably harvested from wild, West Coast plants.
Honey Bee Sunflower Bouquet
Even dads can appreciate a little flower-inspired happiness in their lives. A simple bouquet like this sunflower arrangement is enough to brighten any father's day.
This content is created and maintained by a third party, and imported onto this page to help users provide their email addresses. You may be able to find more information about this and similar content at piano.io