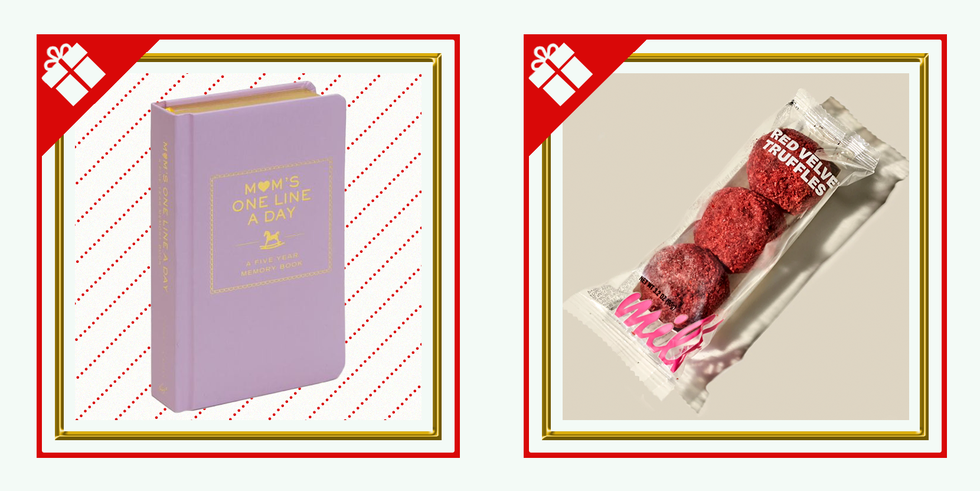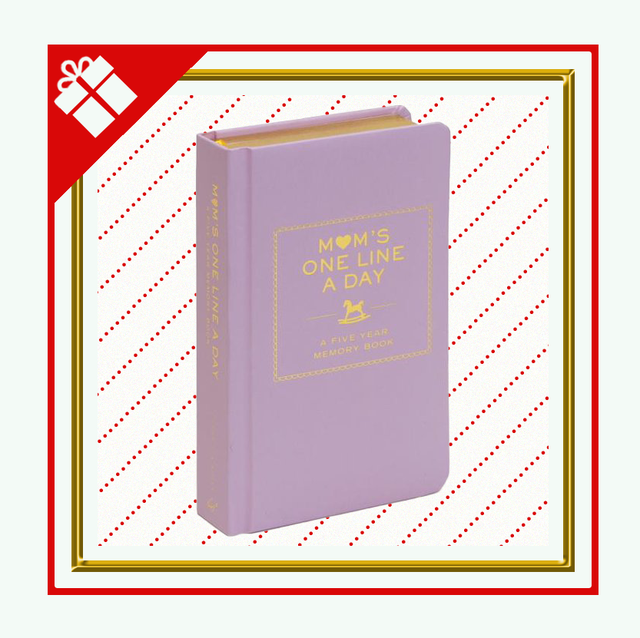 Courtesy of retailers
Becoming a new parent comes with all sorts of firsts: the first time your baby recognizes your face and smiles at you, the first time your baby sleeps through the night (which means you get to sleep through the night), and the first Mother's Day celebration. Whether your partner is pregnant with your child or you're already nursing a newborn at home, that first milestone is one you'll both remember for the rest of your lives. As your child gets older, they might be the one to pick out the best Mother's Day gift for your wife or make her breakfast in bed. But for that first one, it's really up to you to make this day special for her as a new mom.
Read More: Best Mother's Day Gifts
The best first Mother's Day gifts are pampering and relaxing, seeing as those new to parenthood are severely lacking in things like sleep and self-care. While gifts for the baby are nice, the gift you give to a new mom for her first Mother's Day should primarily be for her. Remember, it's Mother's Day, not Baby's Day. Treat the new parent to a gift she wouldn't give herself—one that makes the long, exhausting days of caring for a newborn a little bit easier. In addition to a present, you may also want to give her the gift of an extra hour of sleep. Perhaps even a few hours alone to herself while you take the baby to visit the grandparents or to the park. She could use the break (and frankly, you could too), but it's something she likely wouldn't suggest herself.
Looking for the best gifts for the new mom in your life? We've rounded up an assortment of self-care essentials and sentimental gifts she'll love, from back massagers to bathrobes and everything in between. Read on for our top picks for the best first Mother's Day gifts.
Read More: Best Gifts for Women

The Best First Mother's Day Gifts to Get for First Time Moms:

Best First Mother's Day Gift For The Mom With A Sweet Tooth
Better Than Roses
This set of 18 truffles is better than those last-minute day-old baked goods at your local supermarket. The bite-sized balls of Birthday, Chocolate Birthday, and Red Velvet truffles are perfect to snack on in between nap time and dinnertime when she needs a quick pick-me-up.
Read More: Best Gifts for Mom
Shiatsu Back and Neck Massager
Being a new mom is hard on the body. While a 60-minute massage is a nice idea, finding the time and energy to get out of the house is next to impossible—especially during those first few months. This portable neck massager alleviates aching muscles while she's rocking or feeding the baby and lasts up to two hours on a single charge.
Best First Mother's Day Gift For The Mom On The Go
Women's Wool Runners
On the rare occasion when a new mom makes it out of the house, you can bet that she'll be wearing tennis shoes. These Merino wool sneakers are more comfortable than her worn-out running shoes and provide the all-day support she needs to run after little ones.
Read More: Best Gifts for Mom from Son
Faux Leather Diaper Belt Bag
You'll be surprised at how convenient this fanny pack diaper bag is. It has a waterproof pocket for holding wet wipes or soiled clothing items, plus a removable changing pad that unfolds from the back flap. A key/pacifier hook makes this bag all she needs need to carry on quick errands when she doesn't want to lug around a heavy diaper bag.
One-Step Volumizer Original 1.0 Hair Dryer and Hot Air Brush
First-time mothers need all the time-saving hacks they can find. This 2-in-1 blow dryer and straightener takes hair from damp and messy to dry and sleek, all in one tool.
Best First Mother's Day Gift To Help A New Mom Relax At Home
Shower Steamers
Showers are often the only five minutes a first-time mom spends alone in a day, and these shower steamers turn those five minutes into a spa-like experience. She can simply place them on the floor and enjoy the aromatherapeutic experience, which can help calm, relax, destress, or energize.
First 5 Years Baby Memory Book Journal
Any parent will tell you kids grow up so fast. This memory book provides simple prompts to remind her of the baby's milestones and firsts, helping her document the baby's early years for anyone to look back on later.
High Waist Power Flex Legging With Tummy Control
New moms live in leggings. These come highly recommended for postpartum moms thanks to the high rise elastic waistband that gently compresses the midsection and provides support for their abdominal muscles, which are weak immediately after giving birth.
Witching Hour Scented Candle
For moms that spend a lot of time in dark rooms trying to either get their babies to fall asleep or keep them that way, a scented candle makes all the difference. We love all of Brooklinen's scents, but especially Witching Hour, which is a combination of calming amber and patchouli.
Best First Mother's Day Gift For The Mom Who Loves Tech
Echo Dot
A hands-free smart home device will come in handy whenever she's trying to set a timer while feeding, catch up on the news, check the weather, set alarms, and so much more. Turn on lights, adjust thermostats, and lock doors all without having to get up from the rocking chair.
Read More: Best Tech Gifts for Her
FlashPatch Restoring Night Eye Gels
First-time moms don't exactly have time in their schedule for a spa day. She can keep these eye gels in the fridge for a midday mini-facial, complete with targeted anti-aging retinol and peptides that may even trick people into believing that she got more than three hours of uninterrupted sleep the night before.
The best bathrobe is one she can wear when she's fresh out of the shower or just lounging around the house. This one from Parachute Home is made of 100% long-staple Turkish cotton, which happens to be both super absorbent and cozy.
Best First Mother's Day Gift For The Mom Who Misses Starbucks
Vertuo by De'Longhi Coffee and Espresso Maker
This one's for the first-time mom who misses her pre-baby daily Starbucks runs. Make quick espressos for a shot of energy, or pick up some flavored syrups and creamy milk to recreate your favorite drinks at home.
Read More: Best Coffee Makers
BoostIQ RoboVac 11S Robot Vacuum Cleaner
Just because she's technically a stay-at-home mom, for the time being, doesn't mean she has time to clean. This robot vacuum cleaner sucks up dirt and dust with mega-powerful suction for an effortless, thorough clean while she and the baby are doing something else.
Fizzi Sparkling Water Maker
Breastfeeding moms are told to drink plenty of water to help with their supply. They're the ones providing all the hydration to their little ones, so the more water they drink, the better it is for the both of them. If she's having trouble drinking enough water, this sparkling water maker may help curb soda cravings and opt for H2o instead.
This extra large 15.5 oz. mug will quickly become her favorite. The hand-painted embellishments and gold lettering with her new title make this mug extra special.
14K Yellow Gold Mom Necklace
"Mom" necklaces are a rite of passage for any new mom. This 14k yellow gold necklace looks simple and stunning on its own or layered with other dainty gold necklaces.
Best First Mother's Day Gift She'll Always Look Back On And Smile
Mom's One Line a Day: A Five-Year Memory Book
A one-line-a-day memory book is a quick and easy way to capture those glorious (and sometimes not so glorious) early days of motherhood. It'll help her record a single thought or important milestone every day for five years for her and her little one to reflect on later when those early days are just a faded memory.
Pocket Soft, Breathable, Moisture-Wicking Babywearing Shirt
Skin to skin contact is very important for a newborn's development, and this breathable newborn carrier provides that close contact while also allowing mom to be hands-free and mobile. There's no wrapping, tying or knotting like other newborn slings. Just slip the baby in the 'cross and hug' closure for maximum bonding time.
Square Neck Ruffle Maxi Dress
This maxi dress is easy and comfortable to wear inside or outside the house. The adjustable straps make it easy to nurse while the flowing skirt is flattering on mom's changing body.
Quarter Caf Ground Low Acid Coffee
Most doctors advise against caffeine for breastfeeding moms, which can be difficult to abide by when your newborn keeps you up at all hours of the night. Quarter Caf Ground Coffee is naturally decaffeinated, which means mom gets to enjoy a good ol' cup of joe without the guilt.
Best First Mother's Day Gift For The Mom Who Loves Skincare
Nurture Face and Body Balm
This rich, emollient balm soothes cracked dry skin anywhere on the body. Organic pumpkin seed oil, seabuckthorn fruit oil and rice bran wax deeply hydrate the skin. Plus, it's even safe to use on babies six weeks and older to prevent and treat diaper rash.
Bra-llelujah! Mama Maternity/Nursing Bra
Most women won't treat themselves to a well-made nursing bra because they'll only be using it while they're breastfeeding. But since it's something she'll be wearing every day, investing in a high-quality option will end up paying for itself in comfort and convenience. This one from Spanx features easy clip-down cups and a stretchable fabric that grows with you.
Twisted Sister Esmerelda Underwire One-Piece
With summer coming up, those itty bitty bikinis may be taking a hiatus. This flattering one-piece hugs in all the right places, providing generous support around the waist and bust to make new mothers feel confident in their bodies.
Best Luxurious First Mother's Day Gift
Gift Card
Woodhouse Spa
New moms can't close their eyes for a minute without worrying about their baby. Give mom the afternoon off and send her to the spa for a relaxing treatment or two. We recommend a facial and massage – she deserves it.
Large 1 Gallon Motivational Water Bottle
These gallon jugs make staying hydrated easy and fun. Especially for moms recovering from a C-section, drinking plenty of water is the key to healing quickly post-surgery.
Read More: Best Water Bottles
A photo book capturing her baby's first few months is a great gift she'll appreciate now and later. Those first few months are a blur, so this is a great way to capture and remember the memories she's probably already started to forget.
For a new mom running on little to no sleep, a cooling ice roller is a great way to decrease puffiness and refresh the skin. Keep in the fridge at all times for a satisfyingly chill wake-up call.
Arlo Swivel Reclining Rocking Glider
New moms will be spending most of their time in a rocking chair, which makes the chair selection a pretty important part of the baby room decorating process. This comfortable chair from Wayfair glides, swivels, and reclines to a peaceful resting position that's comfortable for the mom and the baby.
Read More: Best Furniture Brands
The best gift for a first-time mom is easy, nutritious meals she doesn't have to cook or even think about. This gift box from Daily Harvest contains nine smoothies of her choosing for a quick and delicious snack in between nap time and the next feeding.
This content is created and maintained by a third party, and imported onto this page to help users provide their email addresses. You may be able to find more information about this and similar content at piano.io