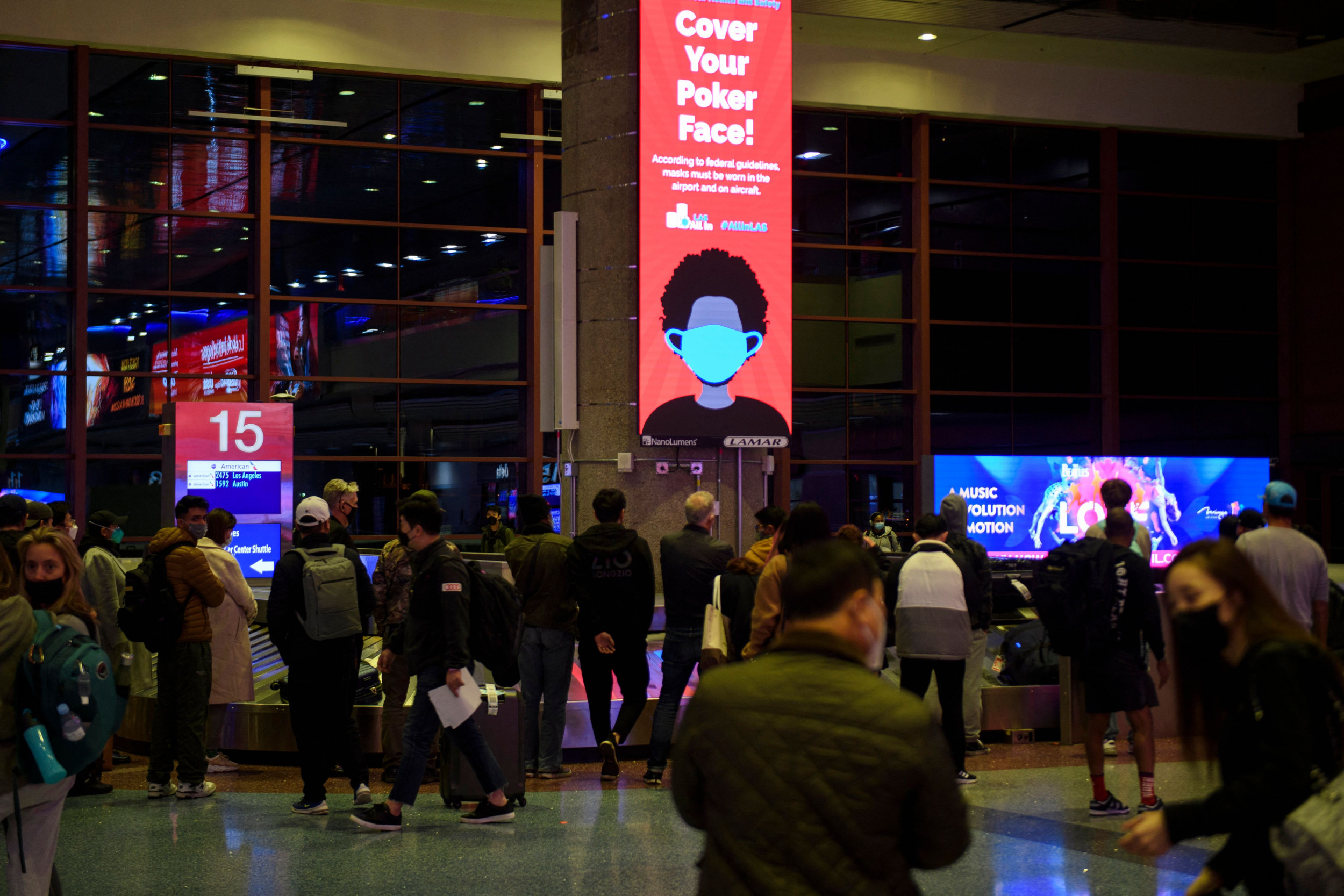 As spring break nears, many are wondering how COVID-19 precautions will affect their travel plans.
COVID-19 restrictions and protocols in the U.S. have been easing up in the last month as data from the Centers for Disease Control and Prevention (CDC) show a steady decrease in overall new cases, hospitalizations, and deaths after the country saw a spike in January caused by the Omicron variant.
Now, it seems the nation is finally starting to open back up, and people are eager to begin traveling again.
The Transportation Security Administration (TSA) announced last August that face mask requirements on airplanes and public transit would be extended until March 18, and despite the CDC's latest mask guidance, that requirement is still in effect.
In a press release on Wednesday, TSA Administrator David Pekoske said, "now we are seeing a light at the end of the tunnel as demonstrated by the rapid recovery of the travel industry. We are prepared and ready for a busy spring, and are doing our part to ensure the traveling public is safe and secure by continuing to deploy new technologies within the checkpoint that enhance security, reduce physical contact and improve the traveling experience."
"We just ask travelers to do their part by being respectful to each other and those who work in the transportation sector—from our officers to airport workers and flight crew," Pekoske added.
Mask mandates and vaccination protocols have been repealed in several states and large cities across the nation. New York City, once a stronghold for COVID-19, removed mask mandates for all public schools on Monday, and Mayor Eric Adams also plans to reverse the city's "Key2NYC" policy, which mandated masks and proof of vaccination in public spaces.
Other states, namely California, Utah, West Virginia, New Jersey, Vermont and Pennsylvania have announced recently that they plan to shift to an "endemic" phase of the coronavirus response, giving them the freedom to remove masks mandates and other COVID protocols.
A critical care specialist at the Cleveland Clinic told a local news station that it is much safer to travel this year than it was last year.
Dr. Joseph Khabbaza told WDIV Local 4, "The number of people vaccinated is much higher now than it was in March of 2021. That recent wave of the Delta surge, the Omicron surge, lots of people have gotten extra immunity through the infection route, so everything becomes safer that you do."
The CDC updated its spring break travel page, which offers tips and suggestions to make sure travelers are being as safe as possible. "It is important to plan for unexpected events as much as possible. Doing so can help you get quality health care or avoid being stranded at a destination," the page said.
Newsweek reached out to the Department of Transportation for comment.