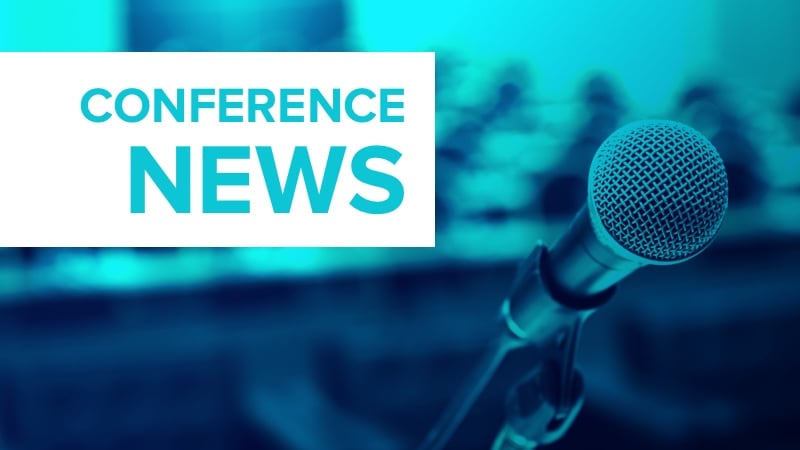 BOSTON – Although skin biopsy remains the gold standard for diagnosing early-stage melanoma, advances in genetic expression profiling are helping dermatologists provide a nuanced approach to managing suspicious lesions.
One such test, the Pigmented Lesional Assay (PLA) uses adhesive patches applied to lesions of concern at the bedside to extract RNA from the stratum corneum to help determine the risk for melanoma.

Dr Caroline Kim
At the annual meeting of the American Academy of Dermatology, Caroline C. Kim, MD, director of melanoma and pigmented lesion clinics at Newton Wellesley Dermatology, Wellesley Hills, Mass., and Tufts Medical Center, Boston, spoke about the PLA, which uses genetic expression profiling to measure the expression level of specific genes that are associated with melanoma: PRAME (preferentially expressed antigen in melanoma) and LINC00518 (LINC). There are four possible results of the test: Aberrant expression of both LINC and PRAME (high risk); aberrant expression of a single gene (moderate risk); aberrant expression of neither gene (low risk); or inconclusive.
Validation data have shown a sensitivity of 91% and a specificity of 69% for the PLA, with a 99% negative predictive value; so a lesion that tested negative by PLA has a less than 1% chance of being melanoma. In addition, a study published in 2020 found that the addition of TERT (telomerase reverse transcriptase) mutation analyses increased the sensitivity of the PLA to 97%.
While the high negative predictive value is helpful to consider in clinical scenarios to rule-out melanoma for borderline lesions, one must consider the positive predictive value as well and how this may impact clinical care, Kim said. In a study examining outcomes of 381 lesions, 51 were PLA positive (single or double) and were biopsied, of which 19 (37%) revealed a melanoma diagnosis. In a large U.S. registry study of 3,418 lesions, 324 lesions that were PLA double positive were biopsied, with 18.7% revealing a melanoma diagnosis.
"No test is perfect, and this applies to PLA, even if you get a double-positive or double-negative test result," Kim said. "You want to make sure that patients are aware of false positives and negatives. However, PLA could be an additional piece of data to inform your decision to proceed with biopsy on select borderline suspicious pigmented lesions. More studies are needed to better understand the approach to single- and double-positive PLA results."
The PLA kit contains adhesive patches and supplies and a FedEx envelope for return to DermTech, the test's manufacturer, for processing. The patches can be applied to lesions at least 4 mm in diameter; multiple kits are recommended for those greater than 16 mm in diameter. The test is not validated for lesions located on mucous membranes, palms, soles, nails, or on ulcerated or bleeding lesions, nor for those that have been previously biopsied. It is also not validated for use in pediatric patients or in those with skin types IV or higher. Results are returned in 2-3 days. If insurance does not cover the test, the cost to the patient is approximately $50 per lesion or a maximum of $150, according to Kim.
Use in Clinical Practice
In Kim's clinical experience, the PLA can be considered for suspicious pigmented lesions on cosmetically sensitive areas and for suspicious lesions in areas difficult to biopsy or excise. For example, she discussed the case of a 72-year-old woman with a family history of melanoma, who presented to her clinic with a longstanding pigmented lesion on her right upper and lower eyelids that had previously been treated with laser. She had undergone multiple prior biopsies over 12 years, which caused mild to moderate atypical melanocytic proliferation. The PLA result was double negative for PRAME and LINC in her upper and lower eyelid, "which provided reassurance to the patient," Kim said. The patient continues to be followed closely for any clinical changes.
Another patient, a 67-year-old woman, was referred to Kim from out of state for a teledermatology visit early in the COVID-19 pandemic. The patient had a lesion on her right calf that was hard, raised, and pink, did not resemble other lesions on her body, and had been present for a few weeks. "Her husband had recently passed away from brain cancer and she was very concerned about melanoma," Kim recalled. "She lived alone, and the adult son was with her during the teledermatology call to assist. The patient asked about the PLA test, and given her difficulty going to a medical office at the time, we agreed to help her with this test." The patient and her son arranged another teledermatology visit with Kim after receiving the kit in the mail from DermTech, and Kim coached them on how to properly administer the test. The results came back as PRAME negative and LINC positive. A biopsy with a local provider was recommended and the pathology results showed an inflamed seborrheic keratosis.
"This case exemplifies a false-positive result. We should be sure to make patients aware of this possibility," Kim said.
Incorporating PLA into clinical practice requires certain workflow considerations, with paperwork to fill out in addition to performing the adhesive test, collection of insurance information, mailing the kit via FedEx, retrieving the results, and following up with the patient, said Kim. "For select borderline pigmented lesions, I discuss the rationale of the test with patients, the possibility of false-positive and false-negative results and the need to return for a biopsy when there is positive result. Clinical follow-up is recommended for negative results. There is also the possibility of charge to the patient if the test is not covered by their insurance."
Skin Biopsy Still the Gold Standard
Despite the availability of the PLA as an assessment tool, Kim emphasized that skin biopsy remains the gold standard for diagnosing melanoma. "Future prospective randomized clinical trials are needed to examine the role of genetic expression profiling in staging and managing patients," she said.
In 2019, she and her colleagues surveyed 42 pigmented lesion experts in the United States about why they ordered one of three molecular tests on the market or not and how results affected patient treatment. The proportion of clinicians who ordered the tests ranged from 21% to 29%. The top 2 reasons respondents chose for not ordering the PLA test specifically were: "Feel that further validation studies are necessary" (20%) and "do not feel it would be useful in my practice" (18%).
Results of a larger follow-up survey on usage patterns of PLA of both pigmented lesion experts and general clinicians on this topic are expected to be published shortly.
Kim reported having no disclosures related to her presentation.
This article originally appeared on MDedge.com, part of the Medscape Professional Network.