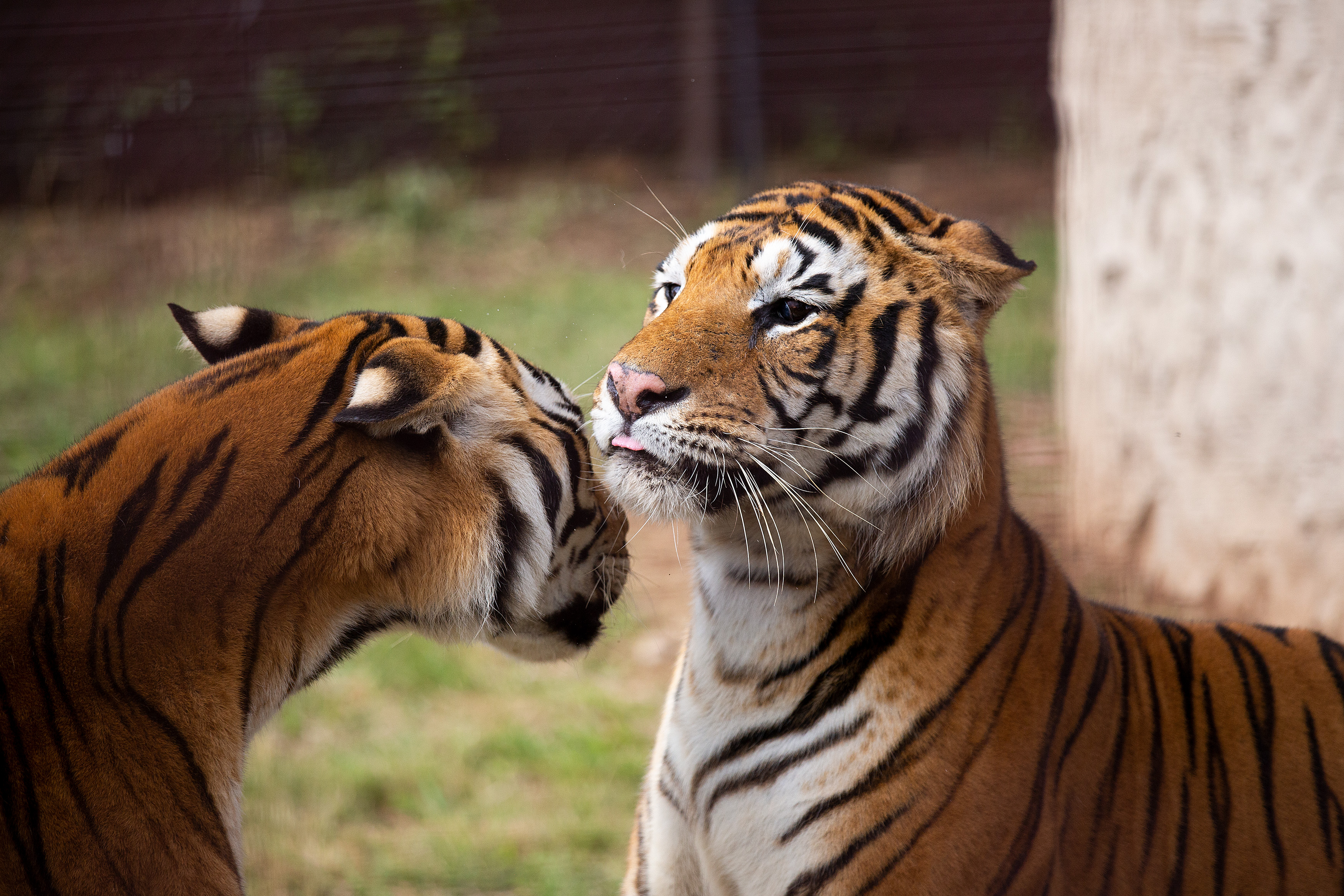 Stunning photos show the tigers abandoned by a traveling circus in a train carriage exploring their new forever home after being rescued.
A team from global animal welfare non-profit Four Paws traveled to San Luis province in western Argentina to collect the four Bengal tigers before transferring them to the LIONSROCK Big Cat Sanctuary near Bethlehem in South Africa.
The tigers had been confined to the abandoned train carriage, which is barely larger than the size of two parking spaces, for years.
In 2007, a traveling circus had asked a local farmer in San Luis to take care of two tigers for a period of six months. The tigers were housed in their mobile cage—the specialized train carriage—which at that point was located on the farmer's land.
But the circus never returned, leaving the farmer to feed and look after the two big cats—a male and female that are now aged 18 and 15, respectively.
The male and female eventually mated, giving birth to two cubs—both males—that are now aged 10 and 12.
The farmer didn't inform the authorities of the situation given that it is illegal to keep wild animals privately in Argentina and simply tried to take care of them as best he could.
Argentinian authorities became aware of the situation in 2021 and began looking for a solution. Four Paws learned about the case and the non-profit offered to help the authorities rescue and relocate the tigers.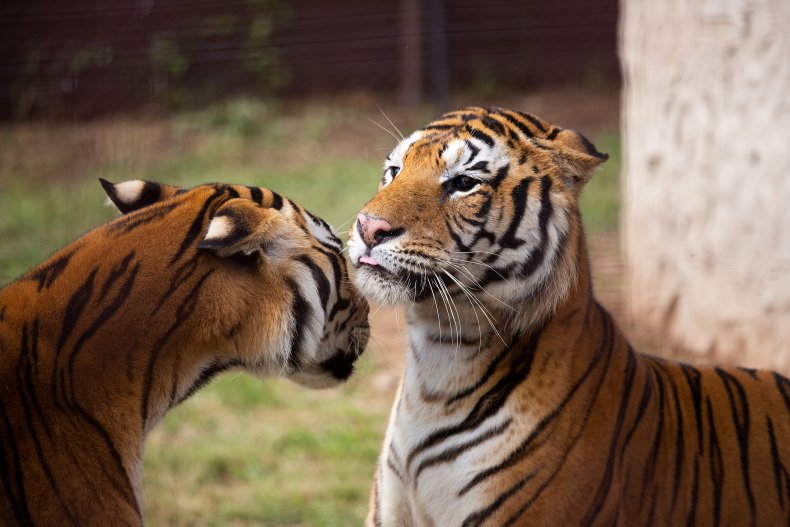 The four tigers—named Sandro, Mafalda, Gustavo and Messi—arrived at LIONSROCK on March 12 after a 70-hour journey and are now adjusting to their new home.
"These tigers have never felt grass or earth under their paws. It's the first time they can see the sky above them, not just metal bars and a roof," Four Paws veterinarian Amir Khalil, who led the rescue mission, said in a statement.
"Now they have hundreds of square meters full of new feelings, tastes and smells. It is overwhelming for them to be in a completely new environment but animals are quick at adapting to better living conditions."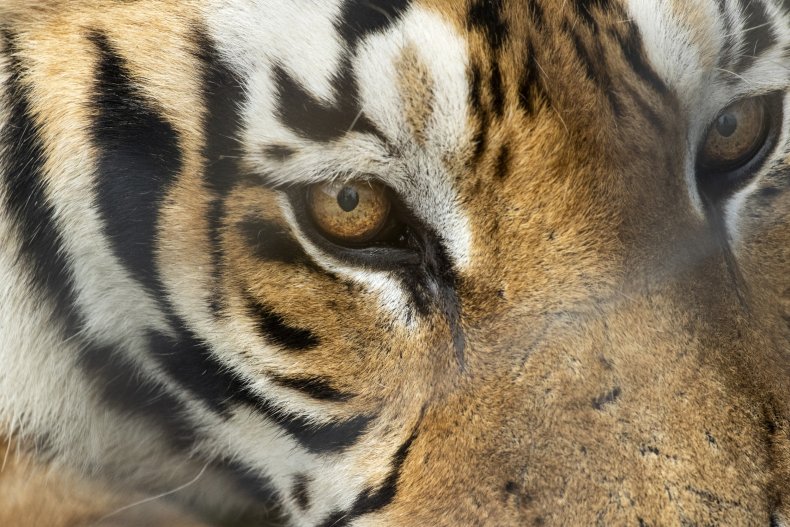 "They were already curious, exploring their temporary adaption enclosures and making careful first steps on the so far unfamiliar ground. I am proud that we have brought all four tigers safely to South Africa. Now the mission is complete and I am handing them over into the care of my colleagues at LIONSROCK."
In the coming days and weeks, officials at LIONSROCK will closely monitor the tigers to determine the veterinary care they need. The sanctuary is home to more than 100 animals, mostly big cats rescued by Four Paws. It provides a species-appropriate, lifelong home for mistreated animals that can't be released back into the wild.
"The road to rehabilitation for these animals now begins," Hildegard Pirker, who manages the sanctuary, said in the statement.