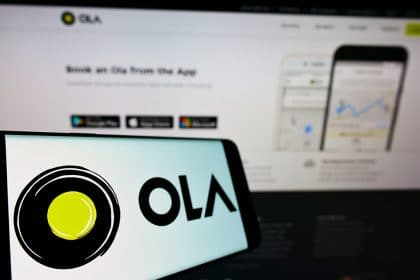 Neither Ola Cabs nor Avail Finance disclosed the value of the acquisition.
Indian ride-hailing company Ola has signed an acquisition agreement with Avail Finance. The multinational cab company headquartered in Bangalore operates in several business verticals as a subsidiary of ANI Technologies Pvt Ltd. Ola Cabs offers various services ranging from financial services, economy to luxury travel to be a marketplace for preloved cars. Users order rides through the Ola app as well as on the website. The business boasts over 200,000 bookings daily. Hence, its need for cash and online payments led to the birth of its lending platform, Ola Financial Services. Ola Financial Services, established 7 years ago, also launched its mobile payment, OlaMoney. Ankush Aggarwal and Tushar Mehndiratta founded Avail Finance. Interestingly, ANI Technologies Pvt Ltd CEO Bhavish Aggarwal is Ankush's brother.
Investment Gains for Ola on Acquiring Avail Finance
The foremost advantage of the deal is that Ola will onboard users of the fintech company on its network. As such, the ride-hailing company will see an increase in revenue. Furthermore, Ola will have a foothold on Avail Finance's products and intellectual property, including its workforce. An improved lending business and expanded banking products are expected as well. Moving forward, the leadership team from both companies will continue to manage the fintech business. These executives have vast experience in technology, branding, designing, lending industry, and analytics.
Similarly, Avail Finance provides Indians with easy access to loans without the hassle and strict return policy. It provides unsecured loans in easy and quick ways with limited paperwork. In addition, Avail Finance has low-interest rates with simple repayment plans. The lender boasts over six million users on its platform. Ola is known to own a chain of businesses and aims to be a hub for all kinds of financial needs. Recently, Avail Finance had acquired YeLo, a modern bank operating in the same segment, and is also pursuing the regulator's inclination to purchase non-bank lender Art Climate Finance (India) Pvt. Ltd.
Speaking on its acquisition of Avail Finance, Ola stated:
"With this expansion, Ola will be able to cross-sell multiple lending products to its large driver-partner base; providing them a one-stop destination for all their financial needs."
The vehicle financial business is expanding across the globe. For Ola Financial Services, the acquisition of Avail Finance marks its entry into the fintech space. It aims at establishing mobility-focused services under Ola Mobility Services. Moreso, Ola Financial Services will strengthen its stand in the credit section through the acquisition.
Ola Cabs' Latest Acquisition
As it stands, neither Ola Cabs nor Avail Finance disclosed the value of the acquisition. However, Moneycontrol's projection stated that the deal is worth $50 million. There is also the presumption of a share-swap transaction, and the agreement closure is dependent on the assent of stakeholders.
Following investment trends, the 11-year-old company recently invested Rs 800 crore in its lending service, the OlaMoney Postpaid. The service tenders its BNPL to well over 40 million customers. The users are allowed post-payment services on the condition that the user uses the app for bookings, cancellations, and fares frequently.
Ola and Avail Finance have Falcon Edge and Matrix Partners as mutual investors. With the acquisition, Ola will have additional lending products on its portfolio.
Business News, Deals News, FinTech News, News

Ibukun is a crypto/finance writer interested in passing relevant information, using non-complex words to reach all kinds of audience. Apart from writing, she likes to see movies, cook, and explore restaurants in the city of Lagos, where she resides.