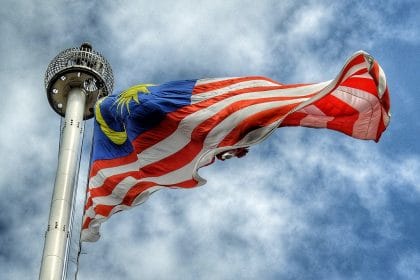 A high-ranking government official in Malaysia has refuted claims that the country wants to recognize crypto as legal tender.
According to the Deputy Finance Minister of Malaysia, the country does not intend to adopt crypto as legal tender. Mohd Shahar Abdullah made this known in parliament on Thursday, March 24th, suggesting a number of issues associated with digital currencies. As he put it:
"Cryptocurrencies like Bitcoin are not suitable for use as a payment instrument due to various limitations."
However, Shahar Abdullah did not provide further details on the "limitations". Regardless, the general assumption is that they include wild price swings (volatility) and vulnerability to cyber threats.
Shahar Abdullah's comments come days after the Deputy Minister of Malaysia's Communications Ministry Zahidi Zainul Abidin implored the government to legalize crypto. Abidin believes that fostering digital currencies will induce youth participation in the crypto space. However, Abdullah stated that the Southeast Asian nation would focus on creating its own central bank digital currency (CBDC). In Shahar Abdullah's own words:
"The growing technology and payment landscape have prompted the Bank Negara Malaysia to actively assess the potential of banks' digital currency central or the central bank's digital currency (CBDC)."
Had Speculations Been Accurate, Malaysia Would Have Been Second Country Worldwide to Adopt Crypto as Legal Tender, After El Salvador
At the moment, the only country in the world to recognize decentralized digital currencies as legal tender is El Salvador. On September 7th, 2021, the president of the Central American country Nayib Bukele decreed that Bitcoin (BTC) would be regionally acceptable. This meant that El Salvadorans could now use the prominent digital currency to pay for goods and services. In addition, the country's citizenry could also pay government obligations, including taxes and bills using BTC.
Since its initial acceptance of BTC as a valid means of payment, El Salvador has taken further giant strides with BTC. Barely a month later, the Central American country sought to embark on the process of mining BTC from volcanoes. In addition, President Bukele hinted at a dedicated "Bitcoin City' situated around the foot of the volcanoes. As the name implies, this BTC city will be solely for mining Bitcoin and facilitating other BTC-related activities.
To fund the Bitcoin city initiative, the government of El Salvador issued $1 billion in tokenized BTC bonds, with half going to BTC purchases. Meanwhile, the other half would cover infrastructure development for the BTC city. Furthermore, El Salvador is collaborating with established crypto companies like Blockstream and Bitfinex on the initiative. Both companies would primarily create the securities platform that will hold the Bitcoin bonds.
El Salvador Bitcoin Bond Launch Postponed
El Salvador appeared set to launch its BTC bond in the second week of this month. However, on March 23rd, the Central American country ended up postponing the initiative, citing the need for favorable market conditions. El Salvador Finance Minister Alejandro Zelaya stressed that his country's government was ready but added that the ideal time would be mid-2022 because:
"In May or June, the market variants are a little different. At the latest in September. After September, if you go out to the international market, it is difficult (to raise capital)."
Read other Bitcoin news on Coinspeaker.
Bitcoin News, Cryptocurrency news, News

Tolu is a cryptocurrency and blockchain enthusiast based in Lagos. He likes to demystify crypto stories to the bare basics so that anyone anywhere can understand without too much background knowledge.
When he's not neck-deep in crypto stories, Tolu enjoys music, loves to sing and is an avid movie lover.