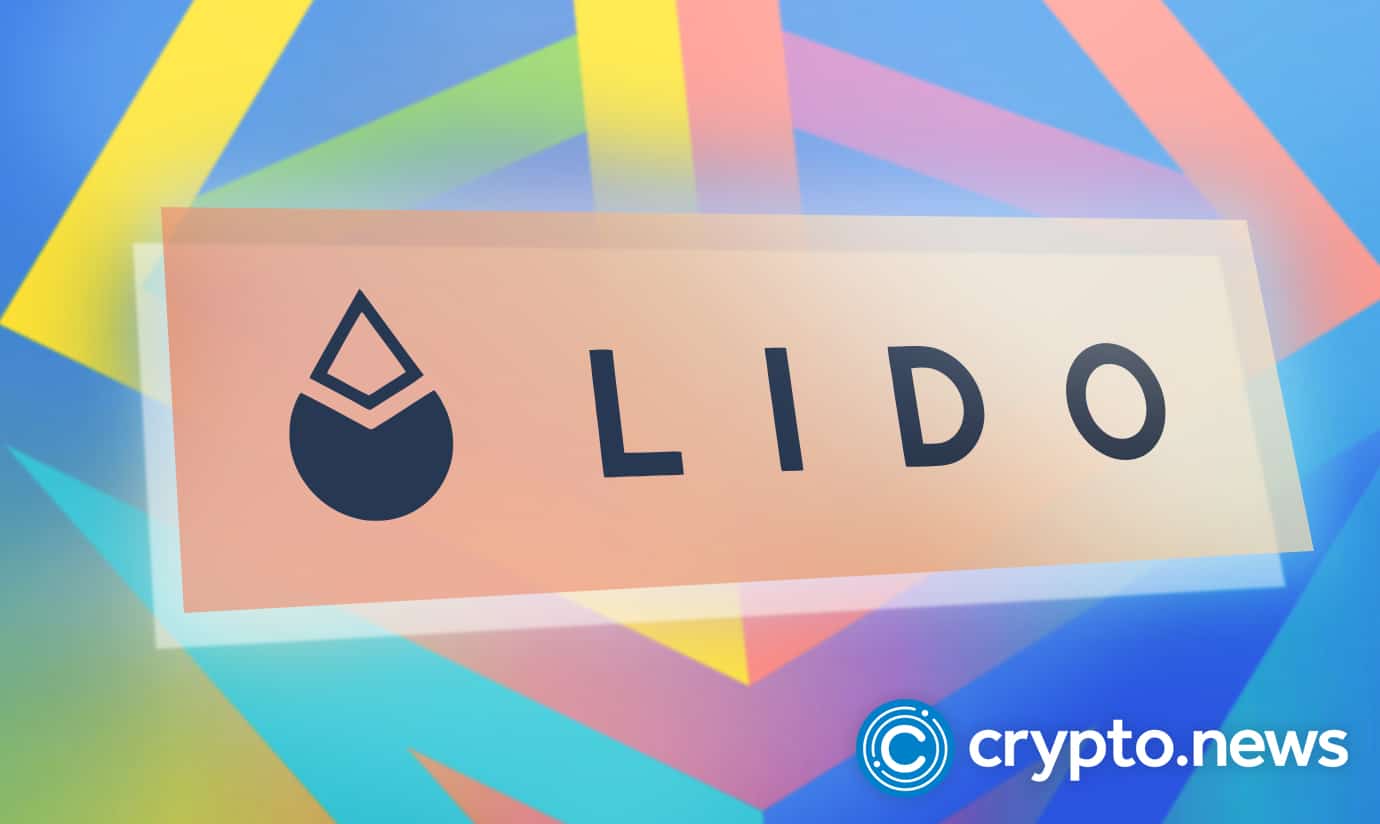 Earlier on today, Wu Blockchain tweeted that the ETH/stETH has seen many users exchanging their stETH into ETH. However, Lido Finance maintains that the stETH/ETH pool is still safe. The threats come after UST stablecoin, which is pegged to the dollar in a 1:1 ratio, lost most of its value and investors.
stETH Leveraged Staking at Risk of De-pegging
Wu Blockchain recently reported that the ETH+stETH pool faces a de-pegging risk based on curve reports. The tweet by Wu Blockchain reads,
"The ETH/stETH asset ratio in Curve's largest TVL steth (ETH+stETH) pool is skewed, ETH/stETH=36.48%/63.52%, people are exchanging stETH back to ETH. Users who are using stETH for leveraged staking need to be aware of potential de-pegging risks."
stETH is a class of tokens representing the value of ETH staked in Lido, which combines the actual worth of the ETH plus the rewards it garnered. The Wu Blockchain tweet indicates that many investors in the stETH pool are already exchanging their stETH for ETH.
Accordingly, the Curve Finance staking page for stETh indicates that the ratio currently stands at 36.48%/63.52%. In a typical case, the stETH to ETH ratio is often maintained at 1:1, or 1:0.95. But this ratio indicates a change in direction, especially for investors holding stETH. There will not be enough Ethereum for every investor in the pool if everyone wants to de-peg their stETH.
Lido Maintains that stETH is Safe
While highlighting the ratio, Wu Blockchain mentioned that stETH users who use it for leveraged staking must be aware that this coin carries de-pegging risks. But, soon after Wu Blockchain's tweet, Lido Finance, the creators of the stETH, highlighted that the stETH Curve pool is safe.
The Lido Finance tweet notes that you can buy stETH at the moment with a 1.3% discount. However, Lido also stated that some risk remains associated with leveraged staking.
Lido Finance mentioned in another tweet that the stETH:ETH pools in curve and balance are currently unbalanced, with the peg ratio standing at 0.987ETH per stETH. This unbalanced pool exposes the risk associated with leveraged staking, mentioning that almost all positions are safe until the 0.97 de-peg level. While leveraged stakers could be affected, Lido said the liquidity providers would be secure.
Learning from UST Troubles
The UST stablecoin found itself in the middle of plungest and massive de-pegging starting on May 7th when several UST whales sold more than $500 million of the asset. UST dropped by nearly 70% below its USD peg, meaning that the coin was going for $0.30. While LFG stepped in to try and salvage UST by adding 1.5 billion worth of peg assets, the confidence from investors continued to drop, in fact later affecting the Luna coin.
Due to UST issues, Luna lost most of its value, plunging by 99% in just the past 24 hours. UST is still trying to recover but trading at 50% below the dollar peg. The current case of the ETH/stETH ratio changing direction indicates that many investors have already been learning from the problems seen in UST. Many prefer to switch back to their ETH.