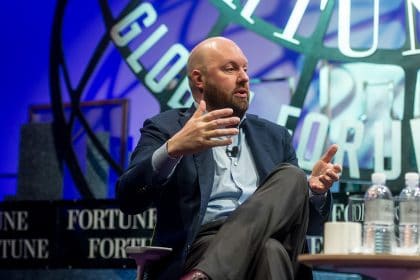 Apart from letting users stake with no minimum amount of ETH, Lido also allows the use of staked assets as collateral in participating in DeFi protocols.
American venture capital firm Andreessen Horowitz (a16z) has contributed to the first funding round of Ethereum staking solution Lido Finance since May 2021. Back in 2021, VC firm Paradigm led a $73 million financing round for Lido. Other contributors of the round include Alameda Research, Digital Currency Group, and Three Arrows Capital. According to a spokesperson of the venture capital firm, the investment is to help Lido adopt decentralized staking solutions for the ETH 2.0.
a16z Invests in Lido
Now, A16z has invested $70 million into the liquid staking provider. Lido Finance allows its users to easily stake ether and other proof-of-stake (PoS) assets. Notably, the Ethereum blockchain has been planning to transit from the proof-of-work (PoW) to the PoS mechanism. The PoS validation system uses less energy than the PoW, and the system allows the validation of transactions via staking in exchange for rewards. As such, Ethereum needs to prompt holders of its crypt asset to stake their tokens, and that is where Lido Finance becomes significant. A16z revealed that it had used Lido to stake a portion of its Crypto's ETH holdings on the Beacon Chain. The firm said that staking with Lido eradicates a lot of the operational challenges institutional investors face.
a16z pointed out the troubles of the huge threshold for operating a node when staking ETH. Users need a minimum of 32 ETH, which is worth over $87,000 at the current trading price of $2,738.12
While announcing its investment in Lido Finance, a16z Crypto's Daren Matsuoka and Porter Smith said:
"Lido solves the competitive incentives between staking and seeking yield in DeFi. By issuing an Ethereum-native liquid token, Lido allows you to use staked ETH as collateral within DeFi in the same way you can use ETH currently."
Many prefer to use Lido as it allows staking of ETH without minimum deposits or lockups.
Lido Finance
Representing about 80% of the market share, Lido is presiding over others for Ethereum liquid staking. As it stands, assets staked on the platform are worth more than $10 billion. Lido co-founder Konstantin Lomashuk revealed that the assets on the platform are connected to around 76,000 individual crypto wallets.
Apart from letting users stake with no minimum amount of ETH, Lido also allows the use of staked assets as collateral in participating in DeFi protocols. Furthermore, the liquid staking provider supports the Kusama, Solana, and Terra blockchain. Moving forward, the co-founder said that Lido plans to integrate Polygon later in the month. Lido is governed by a decentralized autonomous organization (DAO).
"There are a lot of decisions going through the DAO, even small ones, like to onboard a new validator or to stake more assets on that validator. Big decisions [also go through the DAO], for example, redistributing Lido tokens or adding some incentives to the tokens," said Lomashuk.
Blockchain News, Business News, Cryptocurrency news, Investors News, News

Ibukun is a crypto/finance writer interested in passing relevant information, using non-complex words to reach all kinds of audience. Apart from writing, she likes to see movies, cook, and explore restaurants in the city of Lagos, where she resides.