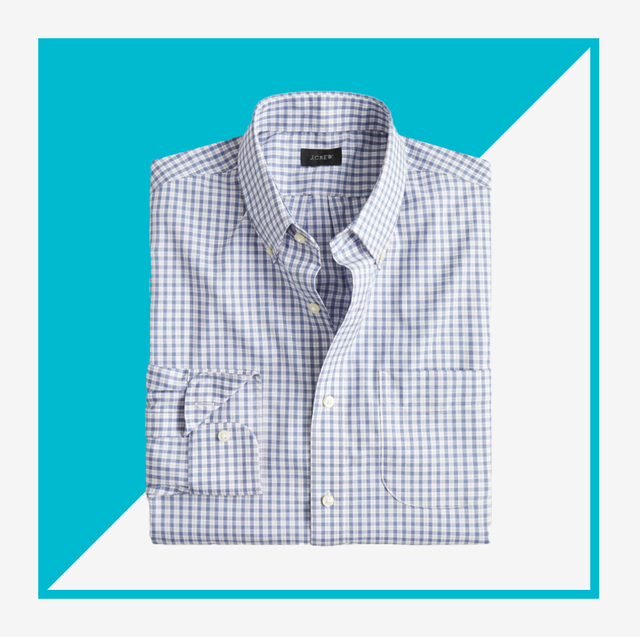 Courtesy of Retailer
At this point, we don't need to extoll the virtues of J.Crew, a one-stop shop for reliable menswear essentials that are made to be worn for years to come. And with spring just around the corner, J.Crew is giving us another reason to step outside with its massive spring sale, featuring up to 40% off shirts, sweaters, and more going-out duds for all your warm weather jaunts. But, if none of these marked down tees catch you eye, fret not. J.Crew is taking an additional 25% off almost everything else on its website with discount code SHOPSPRING at checkout. That means big savings on some of the best basics from one of the best clothing brands for men.
Read more: Best Online Clothing Stores for Men
The doorbuster pickings are nearly endless. Looking to upgrade your nine-to-five dress shirt? Cop a slim, wrinkle-free cotton button up (53% off) or a broken-in oxford shirt (41% off). Pair them with a slim-fit jean (66% off) for a full-proof office look. To stylishly protect yourself from the elements, J.Crew is also taking over half off its bestselling denim jackets, utility jackets and wool-cotton blazers. And if you're planning on still spending most of your spring at home (we can't blame you), J.Crew also has plenty of markdown on pajama pants, joggers, hoodies, and (of course) T-shirts. So what are you waiting for? Make sure to cop these menswear sales, which end today (March 17) and while supplies last.
SAVE NOW
Cotton Pocket T-shirt
$39.50
(40% off with code SHOPSPRING)
484 Slim-fit Jean
$118.00
(66% off with code SHOPSPRING)
Cotton Cable-knit Tipped Shawl-collar Sweater
$128
(55% off with code SHOPSPRING)
Relaxed French Terry Sweatpant
$79.50
(48% off with code SHOPSPRING)
Garment-Dyed French Terry Hoodie
$89.50
(41% off with code SHOPSPRING)
Utility Jacket
$238
(60% off with code SHOPSPRING)
6″ Stretch Swim Trunk
$69.50
(33% off with code SHOPSPRING)
Bowery wrinkle-free stretch cotton shirt in windowpane
$69.50
(46% off with code SHOPSPRING)
Wallace &Barnes Chore Blazer in Italian Wool-Cotton
$278.00
(78% off with code SHOPSPRING)
Wallace & Barnes Blanket-Lined Denim Jacket
$198.00
(51% off with code SHOPSPRING)
This content is created and maintained by a third party, and imported onto this page to help users provide their email addresses. You may be able to find more information about this and similar content at piano.io