MarTech's daily brief features daily insights, news, tips, and essential bits of wisdom for today's digital marketing leader. If you would like to read this before the rest of the internet does, sign up here to get it delivered to your inbox daily.
Good morning, Marketers, may you have much more wheat than chaff.
The crumbling of third-party cookies has made consumer data harder to come by and thus more expensive. This is good news for tech giants like Google (which killed cookies on its Chrome browser), Snap, TikTok, Amazon, Pinterest, et al. because they have a lot of first person data. Not so good for everyone else, though.
Max Greenberg, co-founder of online eyewear retailer Stoggles, said something which should chill every marketer. "The days of supercheap and very targeted online marketing are over," he recently told The New York Times.
This is yet another increasing cost for businesses. However, because it cuts into their ability to attract customers, it may hurt more than most.
Constantine von Hoffman,
Managing Editor
---
About The Author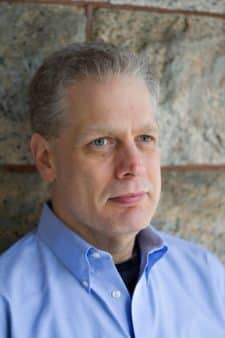 Constantine von Hoffman is managing editor of MarTech. A veteran journalist, Con has covered business, finance, marketing and tech for CBSNews.com, Brandweek, CMO, and Inc. He has been city editor of the Boston Herald, news producer at NPR, and has written for Harvard Business Review, Boston Magazine, Sierra, and many other publications. He has also been a professional stand-up comedian, given talks at anime and gaming conventions on everything from My Neighbor Totoro to the history of dice and boardgames, and is author of the magical realist novel John Henry the Revelator. He lives in Boston with his wife, Jennifer, and either too many or too few dogs.