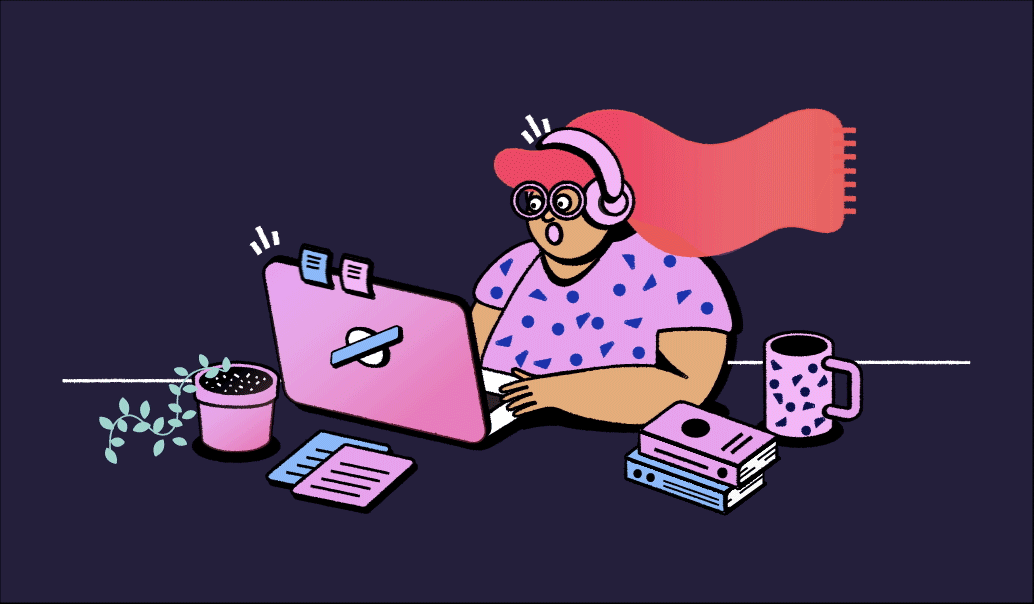 Fortnite Creative is becoming a hub for metaversal brand activations, and the demand has pushed companies to look beyond Epic Games, the developer of the title, to reach audiences.
From that interest, a cottage industry has emerged around a community of independent companies that design experiences within the game's workshop mode, similar to the creator economy taking shape inside Roblox.
Just like the world it emulates, the metaverse is constantly changing, meaning Epic Games has to continuously provide relevant and exciting activations within Fortnite if it wants to compete with other platforms like Roblox. It'll likely only invest more in what it can offer advertisers as the concept of the metaverse grows and pushes more creators and brands to get involved.
So far, brands have activated in the metaverse around major cultural moments, from Coachella to the release of the next big Marvel movie, and new product launches, from building a recreation of the O2 Arena to Coca-Cola's Pixel Point Fortnite experience, in ways that help cement Fortnite as a cornerstone of the metaverse.
While the number of agencies and independent creators working within Fortnite Creative is growing, Epic Games' own internal teams still dominate much of the branded space. To handle this influx of projects, the developer has partnered with a number of independent creators, including Alliance and Zen Studios.
A network of creators
Fortnite Creative aims to make these activations more accessible to both brands and users. It's a workshop mode in which players can design their own experiences, similar to Roblox or Minecraft. The program is accessible to anyone, which gives brands the ability to create activations without working with Epic Games at all.
The most prominent brand activations in Fortnite take place inside the game's incredibly popular "battle royale" mode, but there is only so much space, time and manpower for brand activations of that type.
"Fortnite Creative creators are like small game studios. We have to pick up all our specialities — marketing, making trailers, graphic design — as well as contributing to level design," said Fortnite Creative agency Zen Creative co-founder R-leeo Maoate. "There are not a lot of professional teams, but there are a lot of clients."
Agencies, including Alliance, Zen Studios, Team PWR and others — whose members all began as hobbyist Fortnite Creative designers — have teams that work full-time to design levels for dozens of brands, including Crystal Dynamics, NVIDIA and TSM. Fortnite Creative, which launched in late 2018, has been used by all of these advertisers.
Fortnite brand activations have ranged from the small — inserting imagery onto pre-existing maps that already have an active player base — to the big — building out a multiple-map campaign over the course of four months. The rates studios charge for each project vary depending on the project's scope and level of complexity, with some starting in the tens of thousands and others exceeding hundreds of thousands of dollars.
"There's definitely a ton of demand. The thing we're working on is staying true to what we want to do when so many are reaching out," said Team PWR's Boomer Gurney. "We haven't actually had to approach a brand with a pitch — but once brands reach out to us, they know we are the experts."
How the sausage is made
So far, brands seem to be relying on informed agencies to pave the way into the metaverse. An agency like Alliance, for example, has grown around the idea of working with brands on activations built inside Fortnite Creative. That has often meant answering a lot of questions, like how long to keep activations live and how to avoid turning off gamers, for marketers who have little knowledge of these experiences are built.
Alliance counts itself as one of the few full-service marketing agencies that design Fortnite Creative experiences from concept to launch, sometimes complete with their own graphic design and in-game trailers. It has built Nike "deathrun" maps that reward players with a new in-game skin, a charity activation for Susan G. Komen and a delivery driver experience for Grubhub, in which players embodied delivery drivers and competed to reach customers and complete missions efficiently.
A large part of that success is built around talent: the organization is overseen, in part, by Mackenzie Jackson, who built out the first-ever Fortnite Creative creator-led brand activation (for esports org 100 Thieves) in early 2019, before Alliance's creation.
"We don't normally have to sell [our services]," Jackson said. "We get more players on our maps than some AAA games, and that's because of how massive Fortnite is."
Brands usually approach Alliance, and other agencies, with campaigns that they've seen before as places to start.
"Fortnite is immediately recognizable by a huge number of people, and many times since its release, it has been the center of the cultural zeitgeist," said Michael Ruffolo, a consultant with The Huxley Group who worked with Grubhub and the marketing agency Outloud Group to create the Grubhub Delivery Run. "Then, layer on the fact that it's a rich toolset that you can make or create just about anything. It really allows you to do some wild things no other game allows for."
Brand benefits
Watching how games with speed runs and obstacle courses took off in popularity in Fortnite helped inform Grubhub's activation, Ruffolo said. "[It] created an opportunity to put the player in the role of the delivery driver and make deliveries to their favorite creators," he added.
Fortnite Creative agencies believe creating a map is just the beginning; they want every map to have a healthy player base so that the brand's message reaches as many players as possible.
"Our job is not just to create a virtual place for companies to be represented in the metaverse, it's about creating a unique experience [for] players to enjoy so that company's brand can spread with an organic message," said Team Unite owner Hannes Van der Haege. Team Unite worked with Gillette to create the Gillette Bed Battles map that let players fight within a gigantic arena. The map saw 200,000 unique players jump on within the first two days of launch.
"When measuring success of sponsored streams or branded integrations on Twitch, most metrics brands consider include viewership, quality of the audience, share of voice, and more," Gillette Global vice president Jaweria Ali said. "With the Gillette Bed Battles Fortnite map, we are able to gain the added layer of data around the number of unique players, average playtime per player and daily retention rate."
Changes on the horizon
Independent organizations like Alliance and Zen Creative can't create their own skins or import their own assets and are limited by the specific toolset that Fortnite Creative provides. Companies looking to have their own characters, properties or brands inserted as assets within Fortnite must work with Epic directly.
"There are obviously limitations in Fortnite Creative," Jackson said. "But it has grown immensely over the past three years. We tell our brands that there are some limitations, but we can still create a really cool experience that's going to pop off."
Fortnite Creative is changing just as fast as Fortnite is, with every update bringing new gameplay mechanics that can be used to design different kinds of branded experiences. These changes, along with the upcoming release of Fortnite Creative 2.0, will give agencies more control over how they can build brand activations within virtual space.
Fortnite Creative 2.0 will utilize Unreal Engine 5, meaning creators will effectively be able to modify the game using their own code. No firm release date has been given for the new iteration of Creative, but Epic Games CEO Time Sweeney recently tweeted that Epic games is already working on the second and third versions of the Fortnite creator economy and that players should "expect some big changes" in 2022.
This new iteration of Fortnite Creative could expand the types of game genres that these agencies can access. It is one of many signs that Epic Games is serious about the future of the metaverse. The company recently announced that it raised $2 billion in funding to "advance the company's vision to build the metaverse," and Fortnite Creative and its future iterations will play a key role in that vision by helping more brands and creators wield a deeper toolset to create more complex experiences.
"Every brand that we've worked with has asked about 2.0," said Alliance art director Simon Bell. "Brands are going to explode again once it launches. They are interested in what possible expansions will be included in 2.0."