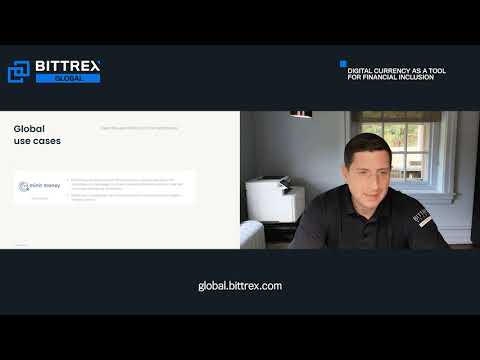 Home » Business » EU Commission calls for unique DeFi regulatory approach in new report
Europe has taken a big step towards regulating decentralized finance (DeFi), with the European Union (EU) executive branch publishing a report advocating for a new approach to DeFi regulations.
In its report titled "European Financial Stability and Integration Review 2022," the European Commission included a 12-page chapter on DeFi, looking into what it is, the state of the market development in Europe, how it works, and policy considerations for the sector.
1/ In case you missed it, the EU commission wrote a chapter on DeFi in its "Financial stability & integration review 2022"

It shows that the Commission staff is well aware of how DeFi works, incl. single protocols.

A few selected quotes wrt policy 👇https://t.co/K2GOpRBTWk pic.twitter.com/SrwYb4lXGV

— Patrick Hansen (@paddi_hansen) May 2, 2022
The EC defines DeFi as "a newly emerging form of autonomous financial intermediation in a decentralised digital environment powered by software smart contracts on public blockchains."
DeFi involves uncontrolled access to financial services on a quasi-anonymous basis using crypto-assets, the report says, adding, "The DeFi approach puts smart contracts at the core of financial services and, in its purest form, executes all transactions on a public blockchain, ensuring full transparency of the associated data."
The commission acknowledges the advantages that DeFi has over the traditional financial system, which it says include its ability to "increase the security, efficiency, transparency, accessibility, openness and interoperability of financial services."
Despite this, DeFi is still a very small sector, EC notes. …"its contribution to the financing of real economic activity is so far minimal, if not fully absent," it adds.
In regulating the sector, the Commission calls for a rethink of the existing regulatory approach. This would include watchdogs implementing activity-based regulations as opposed to entity-based regulations.
3/ "Adapting the regulatory framework to a decentralised environment may be challenging and would require a rethink of how we approach regulation.

Possibly, even more emphasis would need to be put on activity-based regulation as opposed to entity-based one"

— Patrick Hansen (@paddi_hansen) May 2, 2022
This positive approach to DeFi could foster its growth in the region. So far, DeFi has remained largely unregulated worldwide, and while this has seen more rapid growth of the industry as the barriers to entry have been much lower, it has also led to several scams, rug pulls, and other types of fraud. With no one to answer to, DeFi platforms have also been lax about aspects like security, making them a prime target for hackers.
With DeFi, the platforms are theoretically without any central entity, and as such, regulators might not have anyone to go after. EC suggests focusing regulation on the smart contracts which facilitate transactions on DeFi. In addition, the Commission wants to target the developers that create the smart contracts and hold them accountable for what they create, challenging the widely-held but misguided notion that "code is law."
Watch: CoinGeek New York panel, Digital Currency as a Tool for Financial Inclusion
New to Bitcoin? Check out CoinGeek's Bitcoin for Beginners section, the ultimate resource guide to learn more about Bitcoin—as originally envisioned by Satoshi Nakamoto—and blockchain.