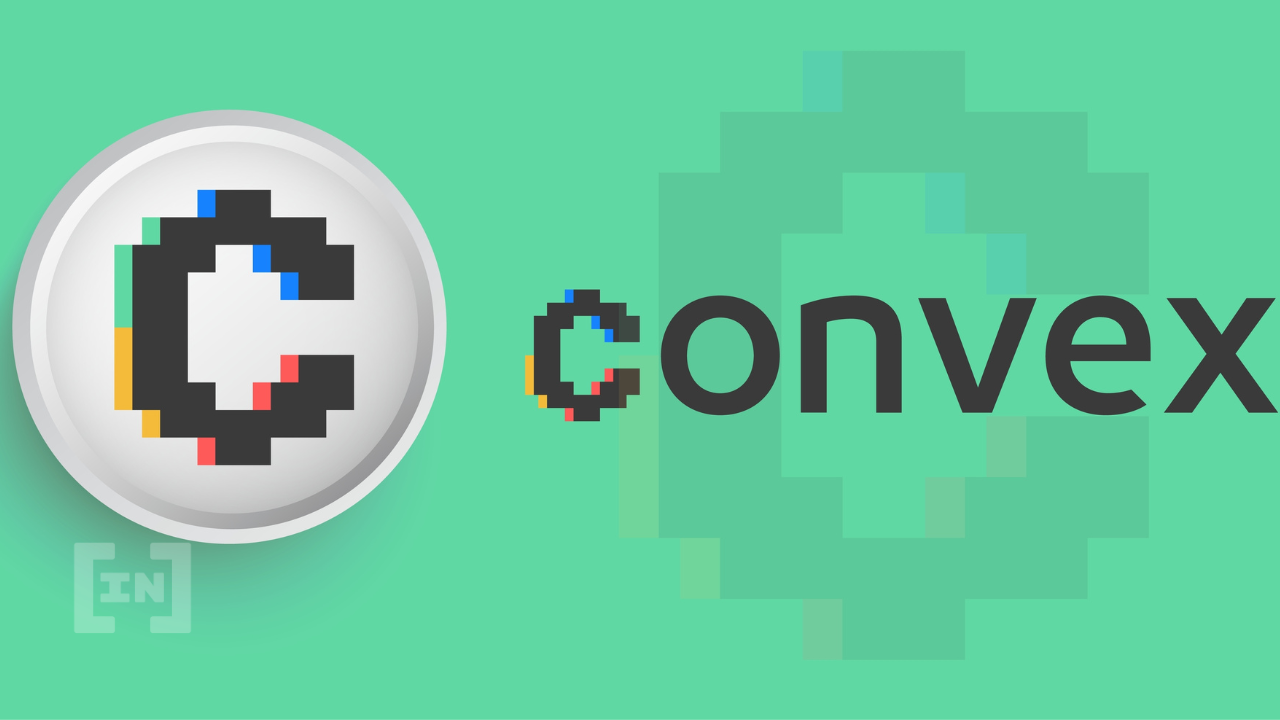 Increased demand for CVX during the recovery attempt of the market in March stabilized Convex Finance TVL which has surpassed Aave (AAVE) TVL at the beginning of May 2022.
Convex Finance (CVX) has seen its total value locked (TVL) beat out major competitors such as Aave, Uniswap (UNI), Compound (COMP), PancakeSwap (CAKE), Instadapp, SushiSwap (SUSHI), Yearn Finance (YFI), and Bancor (BNT) among others.
The Convex Finance protocol had approximately $11.26 billion in TVL, according to Be[In]Crypto Research.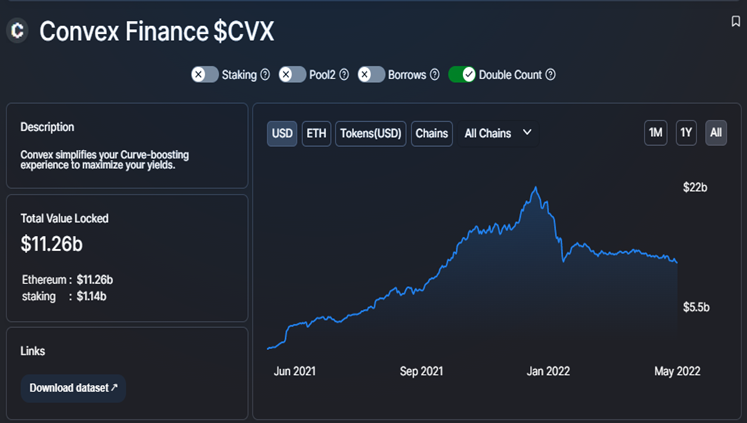 Although Convex Finance opened May with a TVL of around $11.56 billion, the protocol still managed to hold the lion's share against one of the best DApps in the space today, Aave.
As an inventive decentralized finance (DeFi) protocol, Convex Finance was built on top of Curve Finance, a stablecoin exchange. At its peak, CRV stakers, and Curve liquidity providers (LPs) are rewarded with additional DeFi yields by Convex Finance.
Convex Finance TVL continues to decline in 2022
As an ERC20 token that was launched on the blockchain technology of Ethereum in May 2021, Convex Finance experienced a huge amount of growth within 12 months.
A few days after launching, Convex Finance had a TVL in the region of $190.56 million on May 19. By the end of the month, Convex Finance TVL was approximately $966.12 million.
Although the crypto finance market flipped bearish in the last two weeks of May and June 2021, the DApp was not affected by the trends of the market.
Convex Finance TVL on June 30 was around $4.09 billion, a huge leap in one month.
With another bull run in the third quarter which deepened significantly in the last quarter of 2021, Convex Finance TVL by the close of Sep. 30 was $7.93 billion. On Oct. 1, the total value locked in the protocol soared to $8.37 billion.
With many cryptocurrencies including CVX seeing new gains in the days leading up to the end of the year, Convex TVL on Dec. 31, reached a new all-time high of $19.19 billion.
Overall, there was a 9,970.32% increase in the opening and closing TVLs in 2021.
The bearish trends of the market were carried into 2022.
Convex Finance TVL on Jan. 1 was $19.93 billion and was in the region of $11.26 billion, as of writing. Overall, Convex Finance TVL has plunged by 43% in 2022.
Aave Falls behind Convex Finance in Total Value Locked
Top ten protocol, Aave (AAVE) has a higher market capitalization than Convex Finance. However, its TVL has fallen behind Convex Finance in the opening days of May 2022.
At the beginning of 2022, Aave TVL was $14.34 billion, and by the end of January, it was in the region of $11.65 billion.
The end of February saw Aave TVL hit $11.53 billion. Aave TVL increased in line with the recovery of the market in March to close the first quarter of the year at $14.12 billion.
Unfortunately, Aave succumbed to the bearish outlook of the overall TVL of the decentralized finance market in April.
After opening on April 1, with a TVL of $13.77 billion, it closed the month by falling to a new low of $11.27 billion.
As of writing, Aave TVL was approximately $11.12 billion.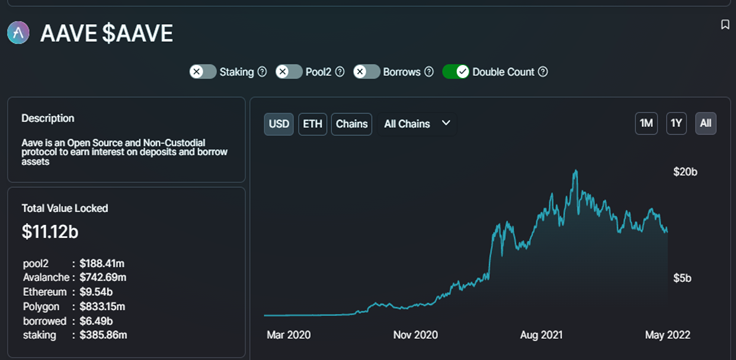 The decrease in demand for decentralized protocols has contributed massively to the decline in Aave and Convex Finance TVLs.
How has declining TVL affected CVX?
CVX opened on Jan. 1, 2022, with a trading price of $48.98, reached a yearly high of $62.69 on the same day, and declined to $23.02 on May 6. Overall, there has been a 53% decrease in the price of CVX in 2022.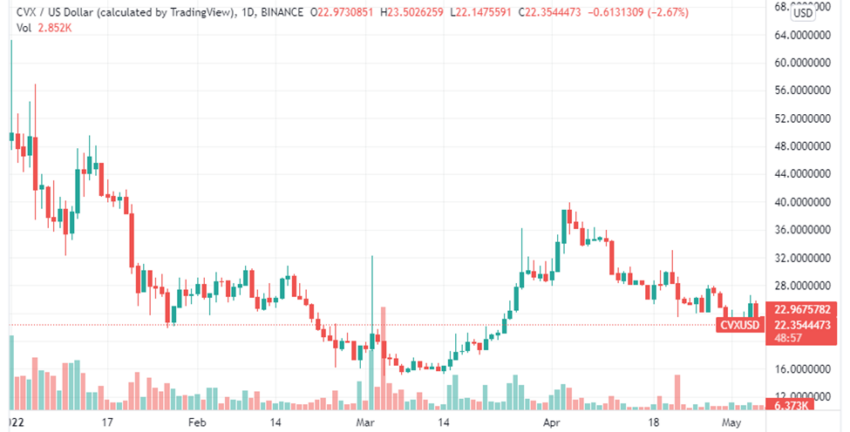 How has waning TVL affected AAVE?
AAVE opened on Jan. 1, 2022, with a trading price of $255.03, reached a yearly high of $284.65 on Jan. 3, and plunged to a new low of $138.38 on May 6. Overall, there has been a 45% drop in the price of AAVE in 2022.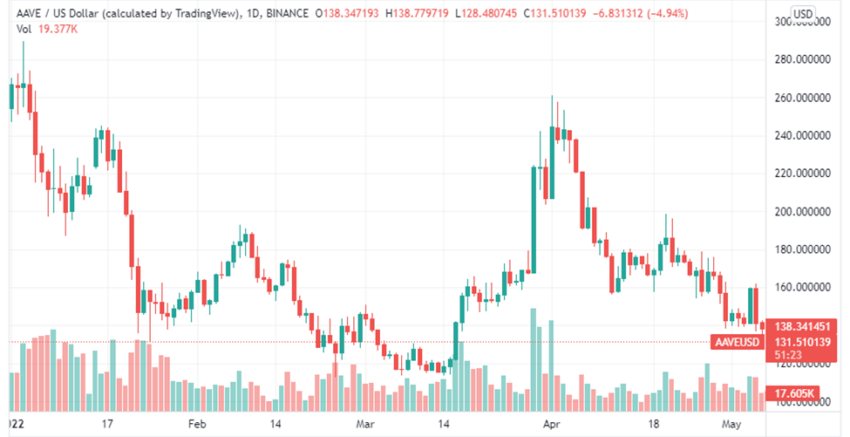 What do you think about this subject? Write to us and tell us!
Disclaimer
All the information contained on our website is published in good faith and for general information purposes only. Any action the reader takes upon the information found on our website is strictly at their own risk.