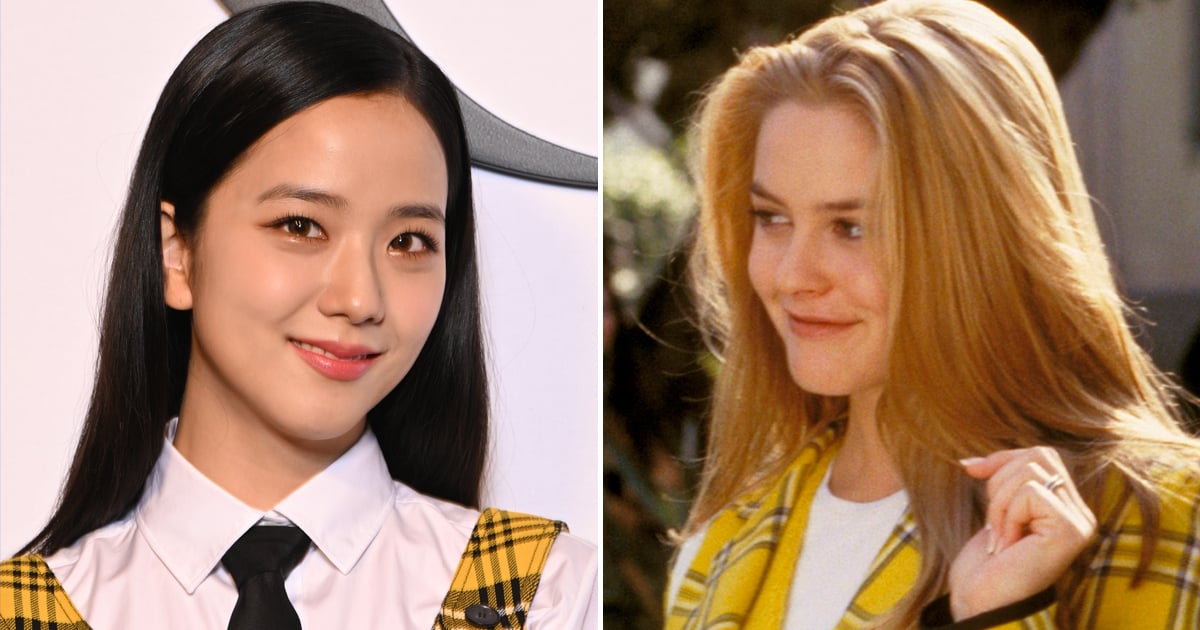 Did Jisoo go shopping in Cher Horowitz's closet? While attending the Dior Womenswear fall/winter 2022/2023 show at Paris Fashion Week on March 1, the Blackpink singer embraced her inner Betty in a plaid dress that radiated the same sunshine-yellow energy as Cher's signature blazer-skirt combo. In a nod to the "Clueless" star's iconic '90s skirt suit, Jisoo's sleeveless shift dress featured a zip-up front and deep pockets at either side of her waist — perfect for storing some extra lip balm or a backup scrunchie.
Like Harry Styles before her, Jisoo put her own twist on Cher's look by layering the plaid dress over a collared button-up with short sleeves and a tie that perfectly matched her glossy heels and black manicure. And, as Cher would note, no outfit is complete without quality accessories — and Jisoo's $5,000 Christian Dior Patent Cannage Calfskin Handbag absolutely counts.
In case of chilly weather, Jisoo also draped a dark-gray blazer over her shoulders as she entered the event — a look Dionne would definitely deem "phat." See Jisoo's "Clueless"-style ensemble from all angles here.