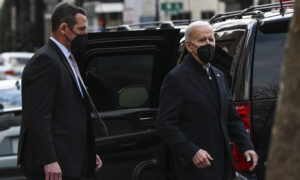 President Joe Biden tested negative for COVID-19 on March 28 after a deputy press secretary who traveled with him to Europe tested positive.
The White House said Biden, who is in Washington, tested negative as part of his regular testing cadence.
Karine Jean-Pierre, the press secretary, announced Sunday that she tested positive on a polymerase chain reaction test after returning from Europe.
Jean-Pierre said she last saw Biden during "a socially distanced meeting" on Saturday and thus Biden was not considered a close contact, per guidance from the U.S. Centers for Disease Control and Prevention (CDC).
Jeane-Pierre, who has received three COVID-19 vaccine doses, said she was experiencing mild symptoms and planned to isolate for five days as long as she tested negative following the isolation time period.
The White House has dealt with a number of positive tests in recent weeks.
Second Gentleman Douglas Emhoff tested positive on March 15, causing Vice President Kamala Harris to skip an event out of an abundance of caution.
Just before Biden left for Europe, White House press secretary Jen Psaki's test results came back positive.
Ireland's prime minister soon after tested positive after attending an event with Biden.
In all three cases, the White House said Biden was not a close contact of those who contracted the illness, and the cases did not prompt a departure from the regular testing regime, which is typically several times a week.
Because of his advanced age, Biden, 79, is considered high-risk for COVID-19, which he has not been confirmed to have as of yet.
Former President Donald Trump, 75, got COVID-19 in the fall of 2020 but recovered without incident after receiving treatments including the monoclonal antibody made by Regeneron.
Most people overcome COVID-19, the disease caused by the CCP (Chinese Communist Party) virus, with symptoms akin to a cold or flu, but a small percentage require hospital care and the disease can cause death, particularly for the elderly and people with serious underlying health conditions such as obesity.
Biden received a briefing on Monday morning and planned later in the day to announce his budget for the next fiscal year from the White House.
Also on Monday, Israeli Prime Minister Naftali Bennett tested positive for COVID-19 after meeting with U.S. Secretary of State Antony Blinken.
A State Department spokesperson said that Blinken was determined to be a close contact of Bennett.
Blinken would thus follow CDC guidance, including by masking and undergoing testing, the spokesperson said.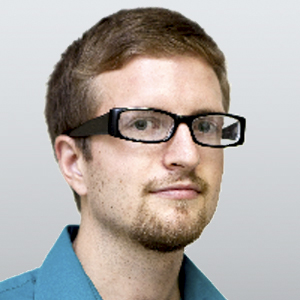 Follow
Zachary Stieber covers U.S. and world news. He is based in Maryland.