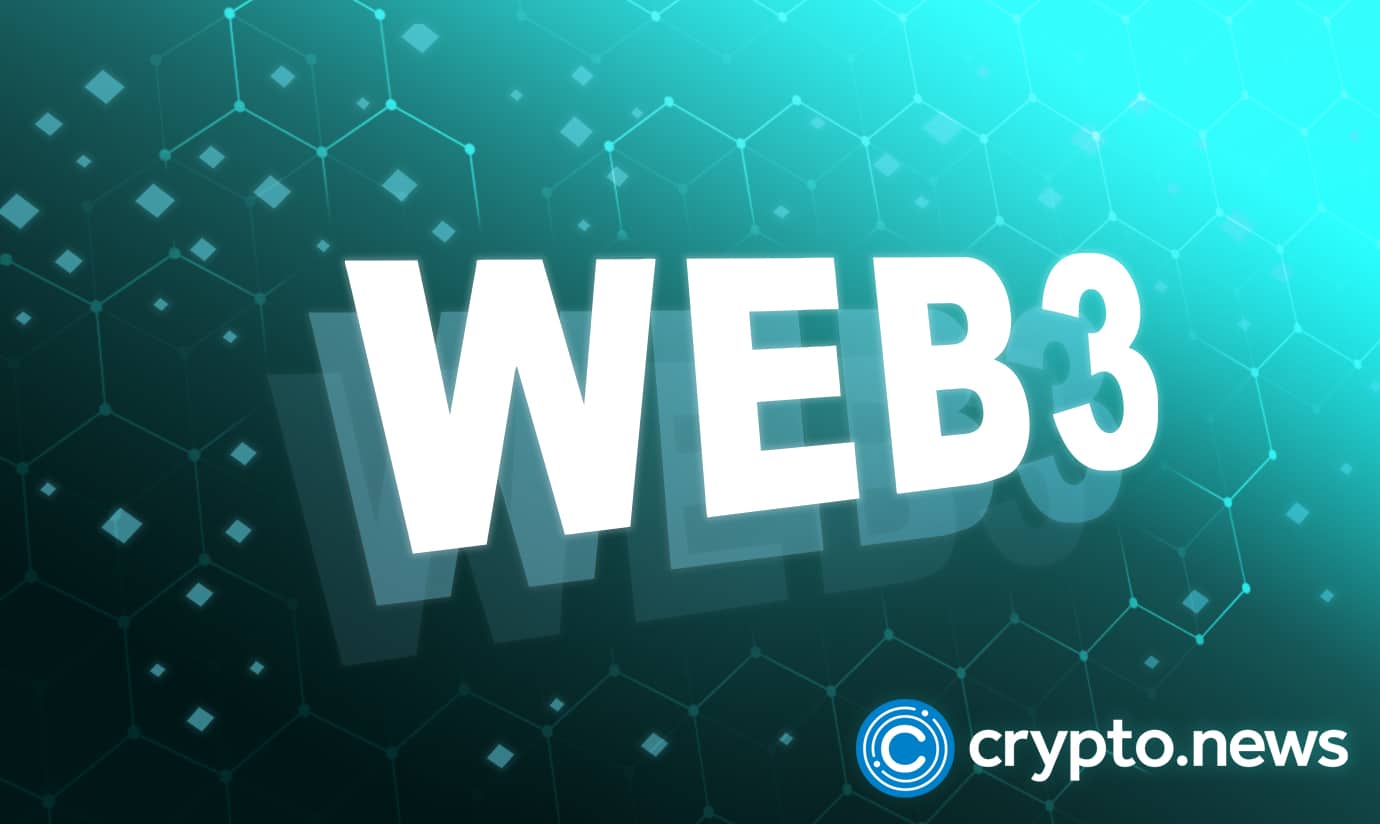 Alpha Venture DAO has announced the incubation of TiTi Protocol and Fuku. TiTi Protocol will bring a unique design of algorithmic stablecoins to the Web3 ecosystem, while Fuku is designed to bridge the world of decentralized finance (DeFi) with non-fungible tokens (NFTs).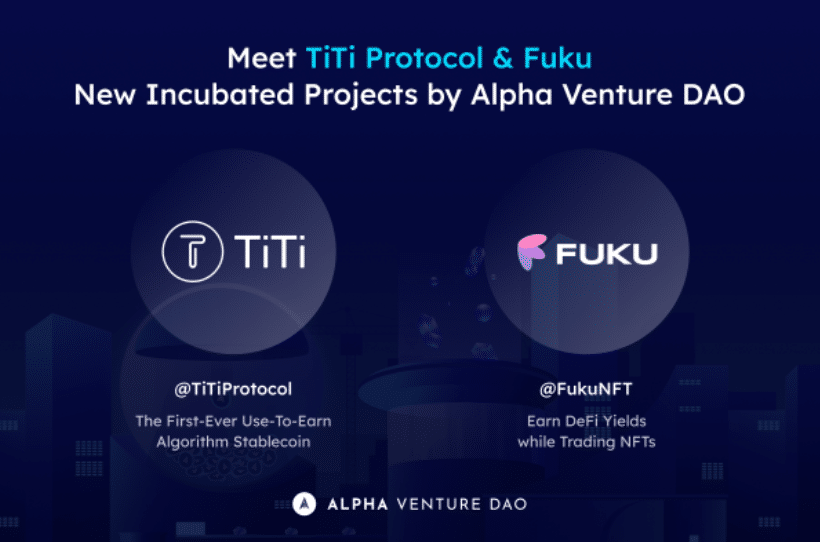 Alpha Venture DAO Welcomes TiTi and Fuku
Alpha Venture DAO, a Builders' DAO that aims to be a multi-chain decentralized application ecosystem, has rolled out two new incubated projects: TiTi Protocol and Fuku, designed to accelerate the growth of Web3 innovation across blockchains and sectors.
Titi Protocol is a decentralized multi-asset reserve-backed use-to-earn algorithmic stablecoin. TiUSD is the native stablecoin of the TiTu Protocol. The team says TiUSD will retain an independent monetary policy through its crypto-native infrastructure.
TiTi Protocol's use-to-earn model will stimulate usage of the stablecoin, fostering long-term protocol growth. DeFI market participants can earn passive rewards by simply holding or using TiTi's TiUSD stablecoin.
TiTi Protocol is the first stablecoin project incubated in the Alpha Venture DAO ecosystem. The project recently secured $3.5 million in funding from notable investors including Spartan Group, SevenX Ventures, DeFi Alliance, Solidity Venture, and more.
TiUSD is the successor of algorithmic stablecoins with reserve mechanics that ensures stability, high liquidity, and zero liquidation risk.
The team has hinted that the TiTi protocol constantly monitors changes in the total value of its reserve, to calculate the average price of TiUSD in circulation and adjusts the market-making peg price of TiUSD in the primary market through the ReOrders mechanism.
Jason Choi, lead partner at The Spartan Group said:
"Algorithmic stablecoins are often susceptible to de-pegging risk and poor liquidity. TiTi Protocol provides a solution to this with its built-in multi-asset AMM to ensure TiUSD is fully collateralized and can be redeemed at any time. As an Alpha Venture DAO project, Titi is backed by the strength of Alpha Finance's ecosystem and we are excited to support TiTi's team to provide users with one of the first use-to-earn stablecoins in the industry."
Fuku DeFi-Composable NFT Marketplace
Fuku is a first-of-its-kind DeFi-composable NFT marketplace that makes it possible for users to trade NFTs and at the same time, get access to yield earning opportunities on DeFi protocols.
With Fuku, users can bid on NFTs using the same cryptoassets that are also deposited at the same time on DeFi platforms, giving users double utility for their tokens. In essence, Fuku users need not forgo their DeFi rewards in order to trade NFTs. This innovative approach solves the problem in existing NFT markets where ETH used for bidding is locked up as an idle asset.
Fuku says its primary objective is to become the NFT marketplace with the deepest liquidity on NFT collections. The project plans to achieve this goal by uniquely incentivizing active bids.
Fuku's launch on Alpha Venture DAO comes at the heel of its completion of a stealth development phase and preliminary audit. Final touches and a second audit will be conducted before the project's official launch.
Additionally, it's worthy of note that Fuku recently raised $400,000 in pre-seed funding from top NFT investors, and preparation for its private seed round is ongoing.
Alpha Venture DAO is a community of daring innovators who aspire to shape the future of Web3 by reinventing how decentralized applications are built, contributed, and owned.
Alpha Venture DAO offers builders a complete ecosystem to bootstrap their Web3 projects, while also providing Web3 users with an avenue to contribute meaningfully to cutting-edge Web3 projects early on, with ALPHA token holders reaping huge benefits from the success of the ecosystem.
The incubation of TiTi and Fuku shows the versatility of the Web3 community and its builders. Alpha Venture DAO brings together enthusiasts and bright minds to let them contribute their expertise and skills to access promising projects.