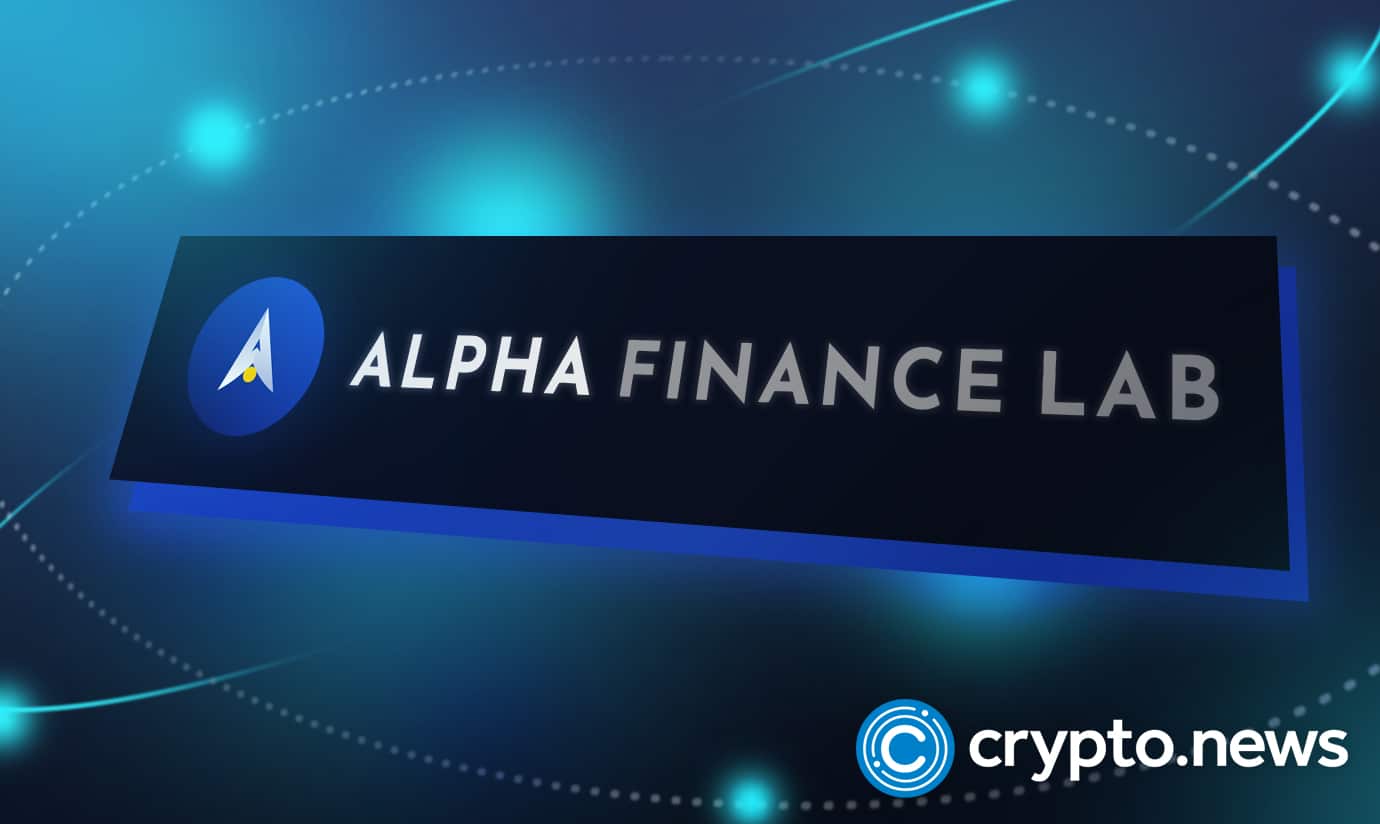 Alpha Finance Lab has launched its decentralized autonomous organization (DAO) dubbed the Alpha Venture DAO to help developers and builders expand the boundaries of innovation and accelerate the growth of Web3. Builders in the Alpha Venture DAO ecosystem will work alongside several thought leaders and experts to usher in the next era of the Web3 industry.
Creating a Sustainable Web3 Ecosystem
Alpha Finance Lab, a decentralized finance (DeFi) lab that claims to be on a mission to build the Alpha Universe made up of Alpha ecosystem products that interoperate to maximize returns for users while minimizing risks, has added the Alpha Venture DAO to its growing ecosystem.
DeFi market participants and enthusiasts must have come across or used some of Alpha Finance Lab's suite of products which includes Alpha Homora, a decentralized finance protocol that currently boasts over $763 million in total value locked (TVL), according to DeFi Pulse.
In a bid to remain chain agnostic, the Alpha Finance Lab team expanded the Alpha Homora V1 protocol to the BNB Chain recently. Homora V2 was also recently introduced by the team, to boost lending and leveraged yield farming on multiple blockchains, including Ethereum, Avalanche, and Fantom. Leveraging yield farming positions across integrated decentralized exchanges provides users with broader revenue opportunities.
Other highly functional DeFi tools under the umbrella of Alpha Labs include Alpha Tokenomics (staking), AlphaX (on-chain derivatives trading) and it has also incubated numerous other blockchain projects through the Alpha Launchpad incubator program.
Alpha Venture DAO Hits the Ground Running
The team says the addition of the Alpha Venture DAO to its rapidly evolving ecosystem is a forward-thinking initiative, as it aligns with the Alpha Finance Lab vision of helping builders and Web3 as a whole, create a sustainable ecosystem through incubation and support.
The team has made it clear that builders in the Alpha Venture DAO ecosystem will be supported by more than 50 experts and thought leaders from a vast array of distributed ledger technology (DLT) platforms, including AVA Labs, Multicoin Capital, Coinbase, 1kx, and more, with support from Terra's Terraform Labs,
The DAO is also aiming to revamp the concept of funding blockchain projects by introducing a decentralized VC fund, with the community as its paycheck.
Tascha Punyaneramitdee, the Co-founder of Alpha Venture DAO said:
"Since the Web3 industry is still in its infancy, we believe that it will go through multiple phases of growth. In order to remain relevant over the next 10 years, we have to be agile in how we create and capture value. This is why we don't limit ourselves to only building in-house products, but we also started incubating external projects in order to grow into a multi-chain decentralized applications (dApps) ecosystem. Hence, the ALPHA token will be a proxy Web3 innovation."
Alpha Venture DAO has hit the ground running already, as the team has revealed that it's now made up of multiple multi-million dollar projects, including GuildFi, Beta Finance, and pStake. These projects have secured funding from top-tier VC firms and have gone through successful token launches.
In addition to incubating decentralized finance, non-fungible token (NFT), and metaverse projects, Alpha Venture DAO says building new cutting-edge projects in the DeFi space to enable synergistic value with the Alpha Lab ecosystem remains a top priority.
"The team's proven track record with Homora confirms they can attract over $1.8 billion in total value locked. With the addition of the Alpha Venture DAO, more promising projects will come to market, enhancing the appeal of decentralized finance and Web3 verticals," declared Alpha Finance Lab.