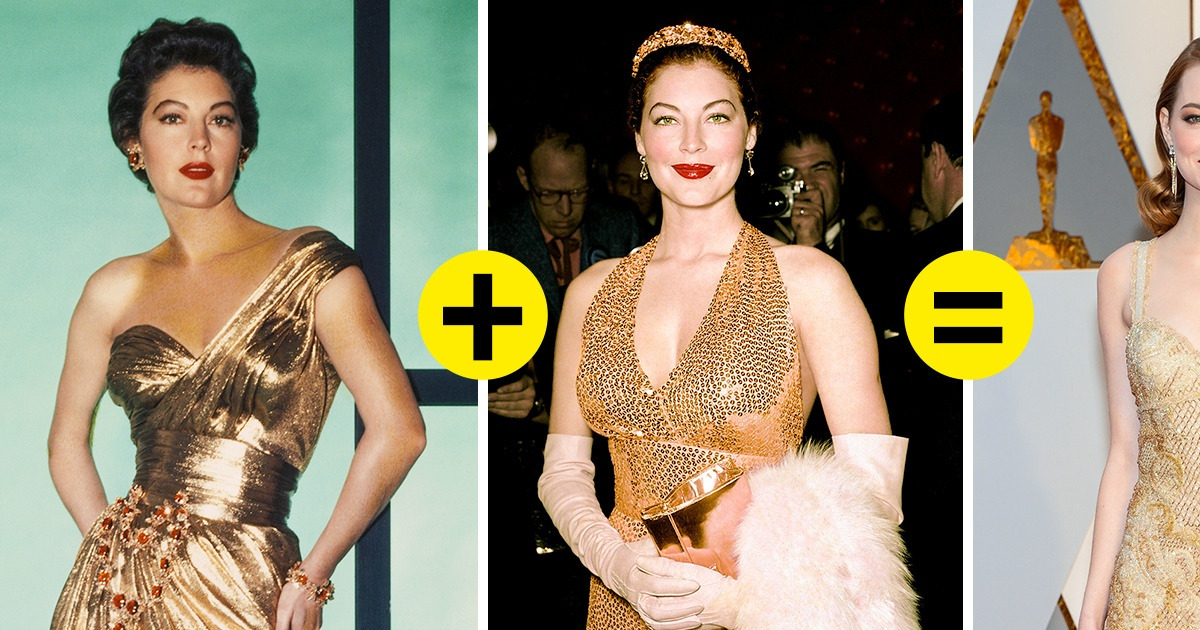 Although it seems like fashion trends have never been as diverse as today, classic glamour somehow always finds its way into the spotlight. The fact that some of the most stylish celebrities recreate the retro style from time to time proves that old-school elegance will never go out of fashion.
Bright Side brings you a list of fashionable stars who've successfully revived olden times and left us in awe of their style and glamour.
1. Billie Eilish
American singer Billie Eilish turned heads at the 2021 Met Gala in her old Hollywood-inspired ballgown. The custom-made Oscar de la Renta dress and her platinum hair instantly reminded us of the legendary star, Marilyn Monroe.
2. Penélope Cruz
The soft curls, the jewelry, and the flowy blue dress — Penélope Cruz's entire look at the 2012 Academy Awards reminded us of the timeless beauty of Grace Kelly in the 1956 musical, The High Society.
3. Julia Roberts
We couldn't help but feel Sofia Loren vibes when looking at Julia Roberts in her stunning vintage Valentino gown and the voluminous updo she wore when she received her first Oscar in 2001.
4. Emily Blunt
For her ethereal Met Gala ensemble, Emily Blunt channeled Hedy Lamarr in Ziegfeld Girl from head to toe. The actress's Miu Miu jeweled gown, cascading white cape, and celestial headpiece evoked Lamarr's costume from the 1940s film.
5. Elle Fanning
The beautiful American actress stunned audiences at the Cannes Film Festival in 2019 when she appeared on the red carpet wearing an outfit resembling the iconic Dior silhouette from 1947.
6. Jessica Chastain
Every time we see Jessica Chastain's fiery red hair and side-swept waves, it's easy to notice the correlation with classic Hollywood beauties, like Rita Hayworth. When paired with a stunning strapless black dress and diamond jewelry, it instantly brings back memories of old Hollywood glamour.
7. Kendall Jenner
Kendall Jenner's modern twist on Audrey Hepburn's classic My Fair Lady look had everyone turning their heads when she hit the carpet at the 2021 Met Gala.
8. Sarah Jessica Parker
Another star who was inspired by the timeless elegance of Grace Kelly was actress Sarah Jessica Parker at the 2014 Met Gala. Her dress was a playful twist on the one the princess wore in the 1954 movie, Rear Window.
9. Lady Gaga
The singer channeled Audrey Hepburn's iconic Breakfast at Tiffany's look in an Alexander McQueen gown for the 2019 Oscars. Not only did Gaga's hairstyle and gown look similar to that of Hepburn's most famous role, but she also wore an actual piece of jewelry that the late actress wore when promoting the iconic movie itself.
10. Laverne Cox
We couldn't help but think of Marilyn Monroe when looking at Laverne Cox in a silver Johanna Johnson custom dress at the Academy Museum's red carpet event last year.
11. Charlize Theron
It comes as no surprise that Charlize Theron and Lauren Bacall started out as part-time models before being discovered. Both Hollywood stunners possess an elegantly feminine but powerful attitude at the same time. They both have impeccable style and irresistible tough girl sensibility.
12. Jennifer Lopez
This amazingly sparkling but revealing dress is definitely not something that everyone can wear with confidence. But Jennifer Lopez was amazing in this Cher-like creation that took us immediately back to that stylish '70s era.
13. Zendaya
Actress Zendaya made us think of Josephine Baker in a Chanel dress with pearl-adorned sleeves, taking us back to the stylish 1920s.
14. Lupita Nyong'o
Here's another gorgeous red carpet look that gave off Grace Kelly vibes. The neckline was actually inspired by Liz Taylor's 1970 Oscar dress. The whole ensemble feels vintage and classic, but fresh and modern at the same time.
15. Marion Cotillard

Marion Cotillard's classic beauty and effortless retro style make her a fabulous modern vintage icon. She seems to have a special talent for nailing glamorous retro looks on any occasion.
16. Angelina Jolie
For the BAFTA Awards ceremony in 2018, Angelina Jolie wore a dress inspired by the one Princess Diana wore when she visited the White House in 1985.
17. Emma Stone
With classic red lipstick, a golden dress, and sparkling jewels, Emma Stone made us think of one of the greatest representatives of old Hollywood elegance, Ava Gardner.
Which one of these looks do you find the most memorable? Share your thoughts with us in the comments.
Bright Side/People/17 Celebrities Who Revived the Iconic Styles of the Past and Made Us Travel Through Time